The Old Club House, National Trust, Isle of Wight.
A former golf clubhouse is now a quirky, fully accessible holiday cottage, with beautiful views that are perfect for wildlife watching.
Project brief.
The Old Club House is a one of The National Trust's accessible holiday cottages near the beautiful village of St Helen's on the Isle of Wight. The brief was to update the accessible shower room to look stylish and modern on a tight budget.
Project scope.
Our design team conducted a site visit to The Old Club House to survey the property, understand the space and design the new shower room.
We also supplied all the products to deliver the necessary access for guests with physical, sensory and cognitive impairments.
Bi-folding shower screens replaced the previous shower enclosure which restricted space for wheelchairs. The bi-folding shower screens fold back on themselves to allow wheelchair users to transfer to the toilet and to the shower seat.
The shower area was improved by adding a folding shower seat for guests who are unable to stand for long periods. A supportive shower riser rail was also included, which reduces the need for multiple support bars and provides discreet support for guests who need it.
A lever tap and push button plug were fitted to the basin to make it easier for guests with limited dexterity, such as arthritis to operate. By choosing a basin without a pedestal, there is now more space under the basin for seated access.
High quality slip resistant vinyl was chosen to prevent unnecessary trips and falls. The finishes were also carefully selected to provide sufficient visual contrast between the floor and walls for people with visual and cognitive impairments.
Gallery.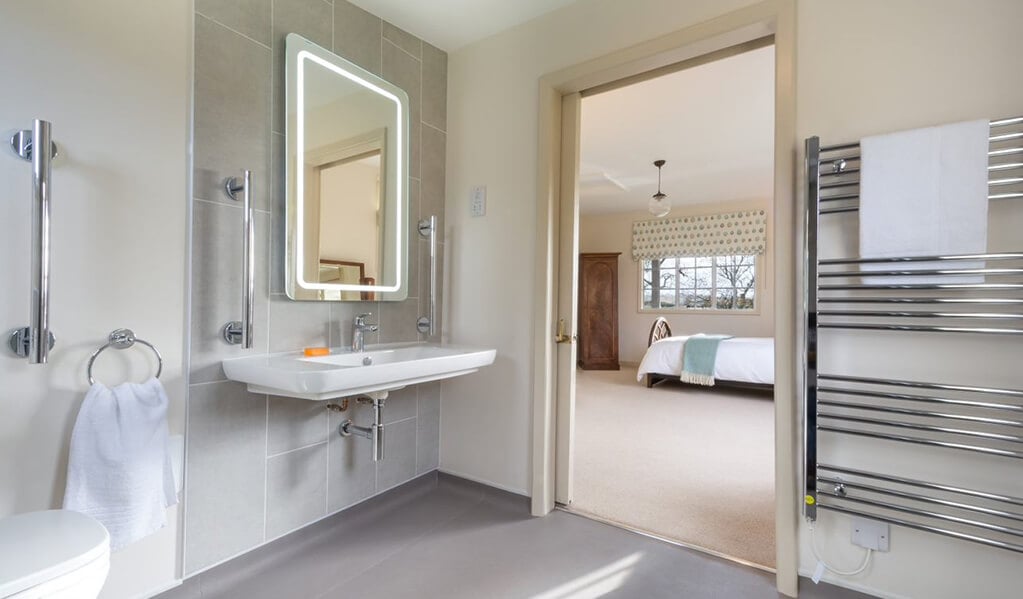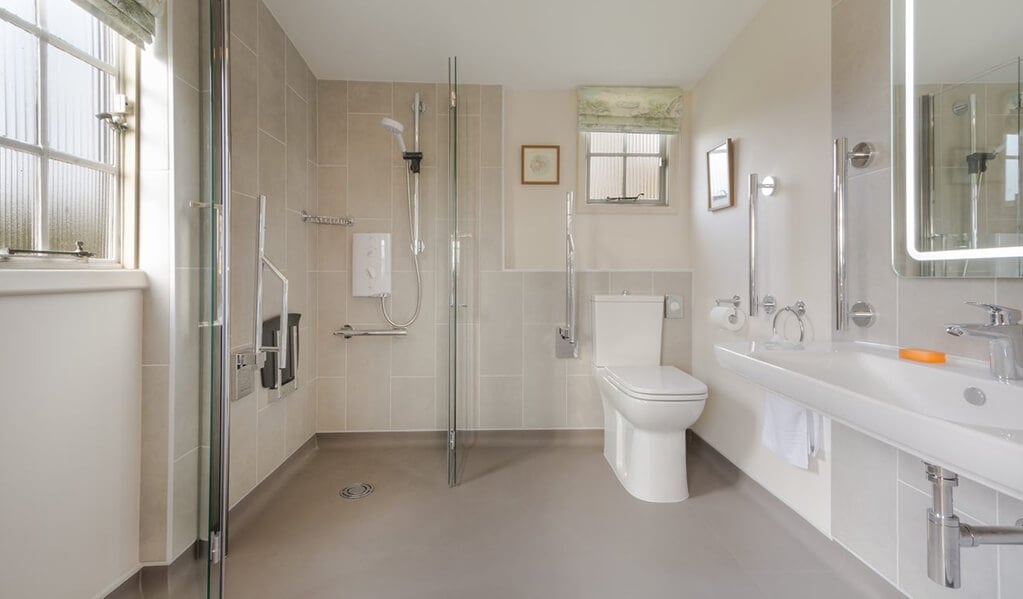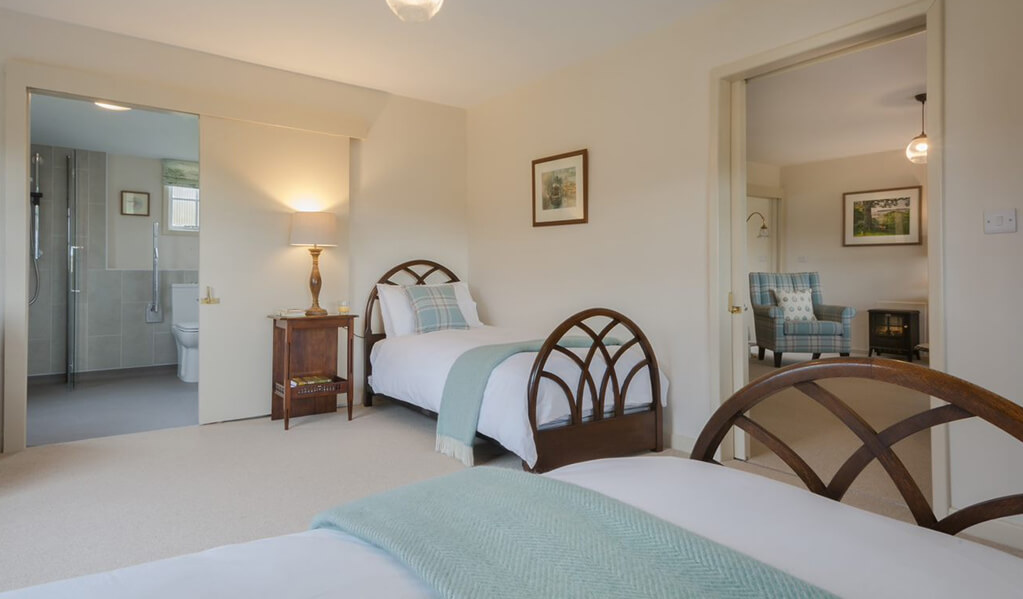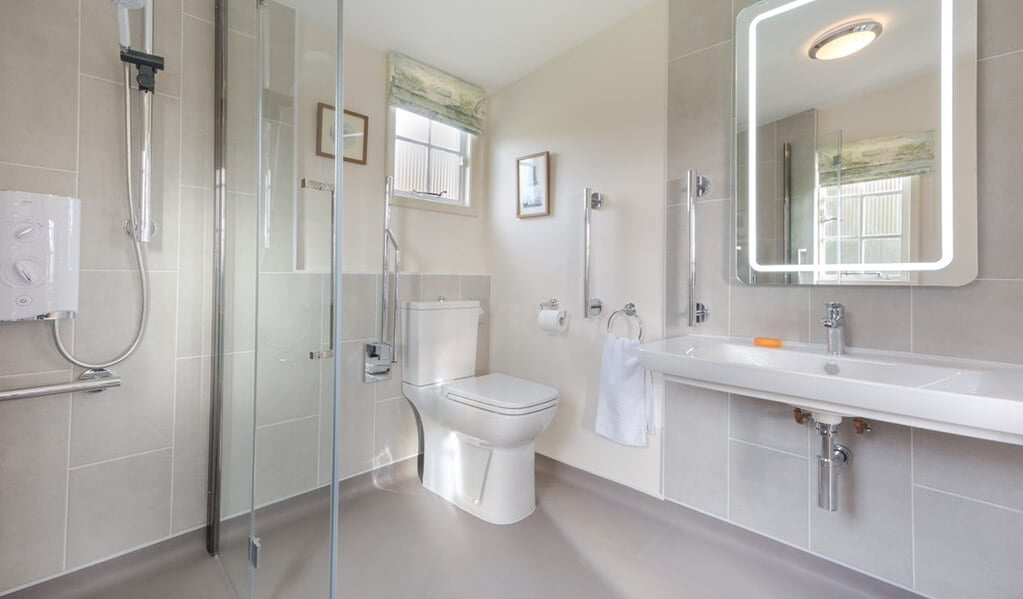 Get in touch.
Our Team are always happy to provide free advice and discuss your requirements. We can also provide free quotes and accessible product specifications tailored to your project budget and design intent.
Get in touch to chat through your plans with us.
Contact us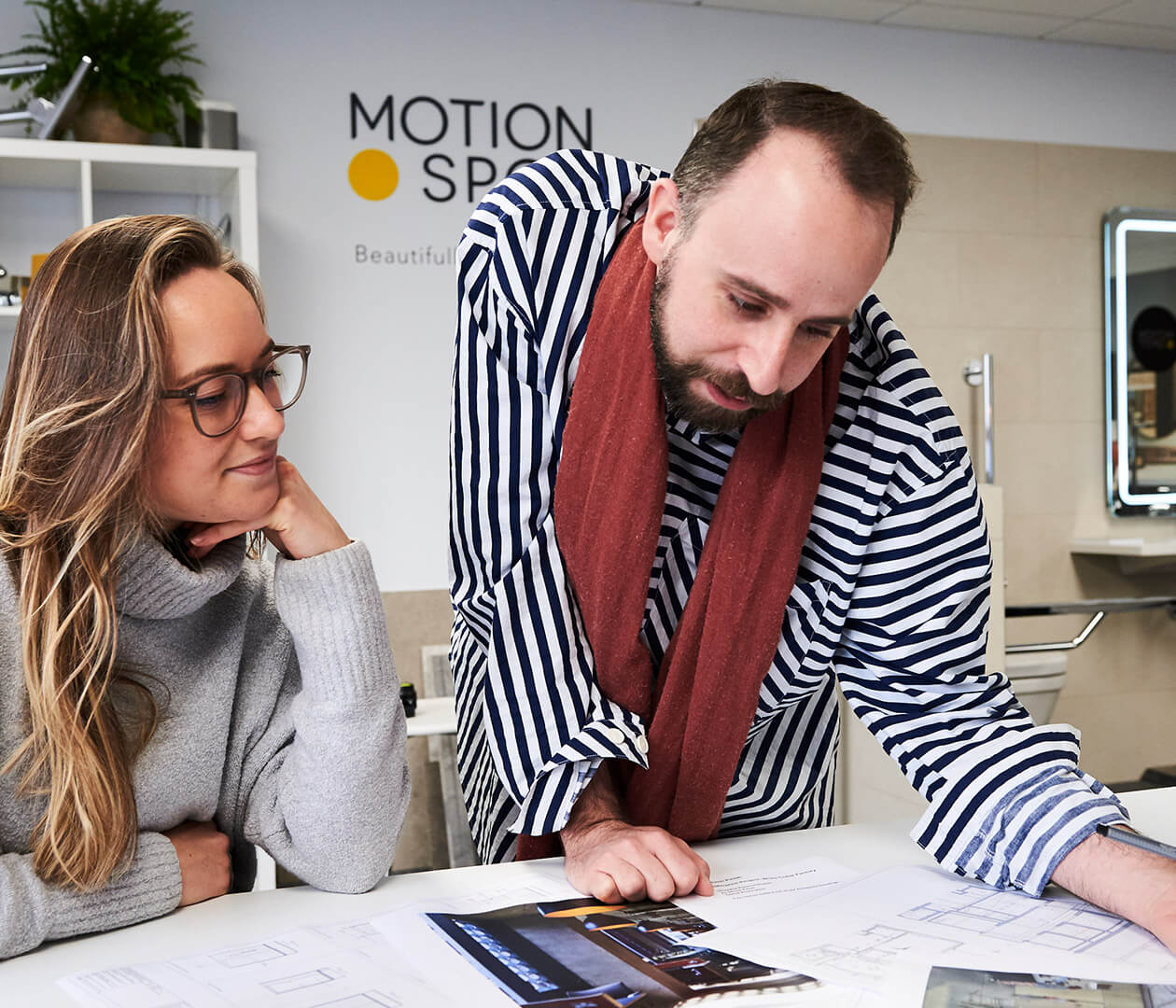 Start a conversation
Get in touch to chat through your plans or requirements and see how we can help. Please complete your contact details below.
Contact us
Stay connected
Sign up to receive the latest inclusive design insight and inspiration from our team.