We are access specialists
We are interior designers
We are architects
We are technologists
We are occupational therapists
We are product designers
We are engineers
We are inventors
We are Motionspot.
Accessible design experts.
With backgrounds in interior design, architecture, product design and occupational therapy, we understand the complexities of fast-moving projects and the constraints businesses work within. We have a reputation for our creative solutions and inputting collaboratively and constructively into any stage of the design process.
We work with leading specialists on rapidly-evolving subjects such as dementia and neurodiversity, including people with lived experience of disability and exclusion. Many of our team are involved in cutting-edge research into various aspects of Inclusive Design and the impact of the built environment on health and wellbeing.
Get in touch if you'd like to discuss a project with us.
"I couldn't imagine proceeding with any part of the design without them [Motionspot]"
Ron Coghill, Director, Major Projects Delivery Lead, Barclays
Get in touch.
Our Team are always happy to provide free advice and discuss your requirements. We can also provide free quotes and accessible product specifications tailored to your project budget and design intent.
Get in touch to chat through your plans with us.
Contact us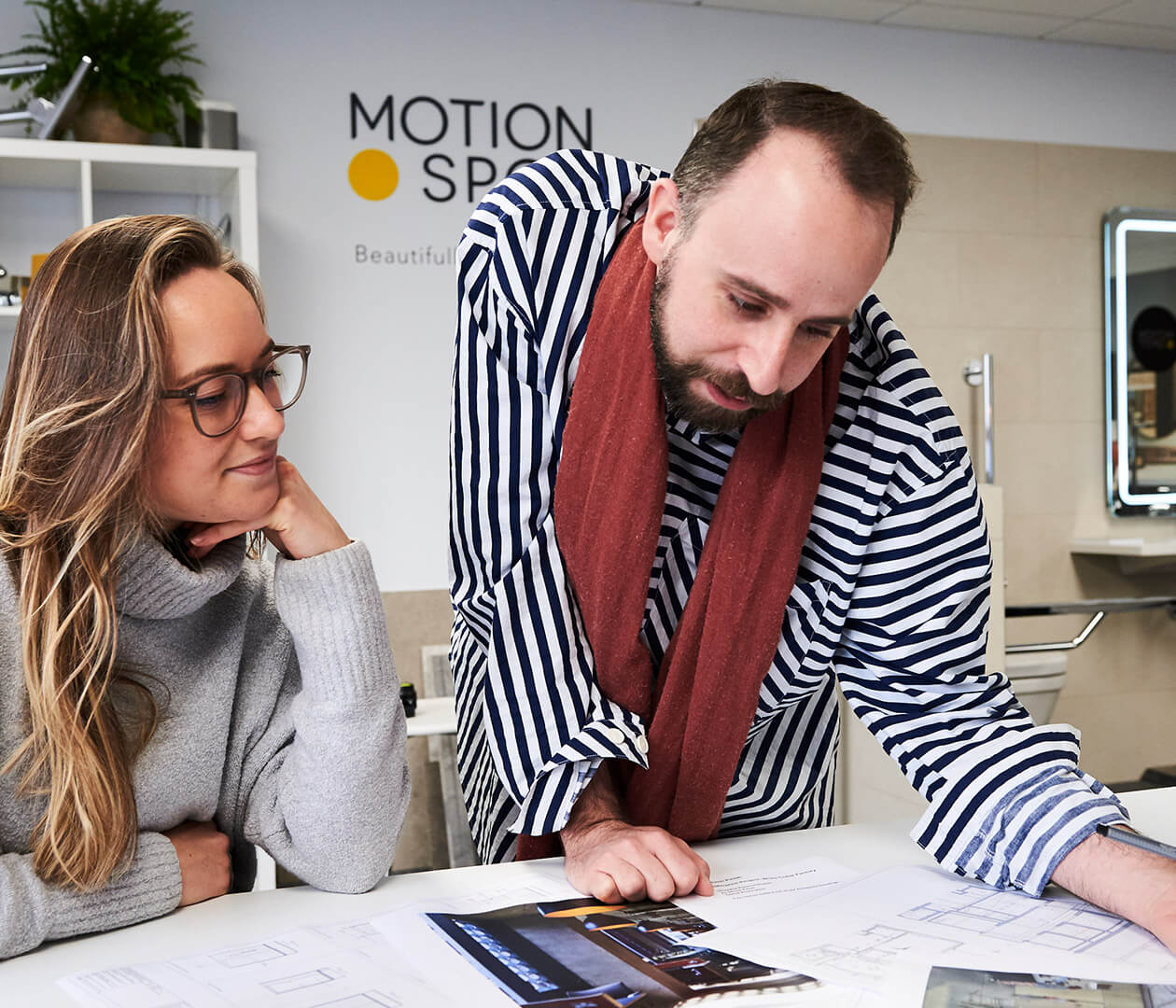 Start a conversation
Get in touch to chat through your plans or requirements and see how we can help. Please complete your contact details below.
Contact us
Stay connected
Sign up to receive the latest inclusive design insight and inspiration from our team.