Motionspot is an award-winning accessible design specialist for the built environment, providing inclusive design consultancy and innovative accessible products. We go above and beyond minimum standards to create uplifting spaces that work for all.
Inclusively designed environments support the diversity in our society. Buildings and spaces that accommodate the needs of everyone create community and belonging. They are also more sustainable.
Motionspot works with some of the world's leading inclusive office spaces, hotels, later living developments, leisure and retail facilities. Together we create beautiful spaces and design for inclusivity for the communities they serve.
Want to work with us on an inclusive design project?
Get in touch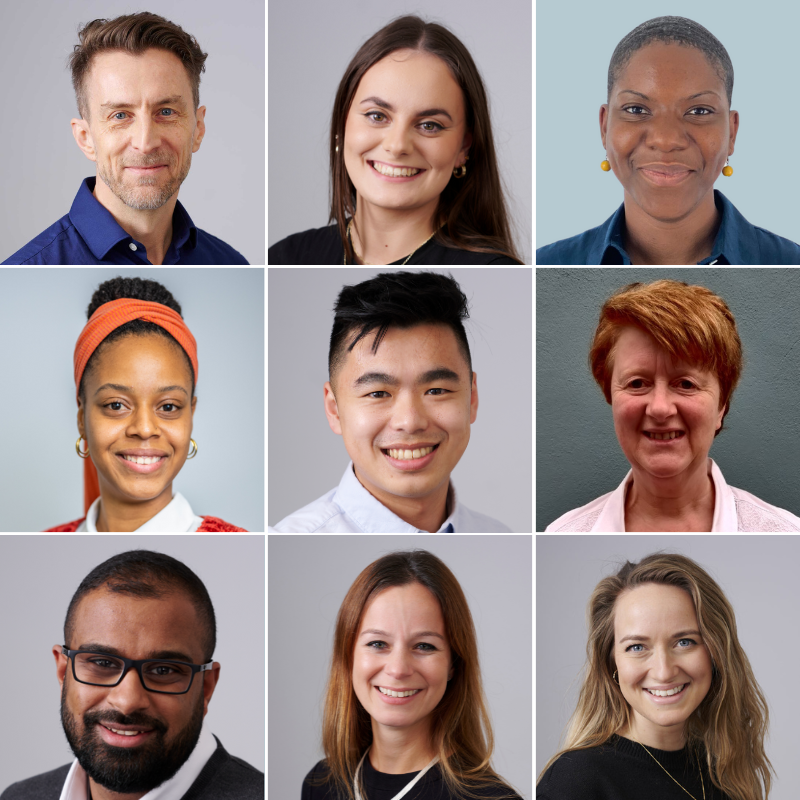 Specialist backgrounds in design and architecture
With specialist backgrounds in interior design and architecture, Motionspot's inclusive design consultants understand the
complexities of fast-moving design projects and the constraints project delivery teams can come up against. Our collaborative approach and constructive solutions empower our clients to embed inclusive design solutions at the heart of their ESG (Environmental, Social and Governance) and Diversity and Inclusion objectives.
Motionspot's inclusive design team comprises leading specialists on subjects such as neurodiversity, occupational health, product design, and gender-equity. Our diverse team also includes the lived experience of disability and other protected characteristics.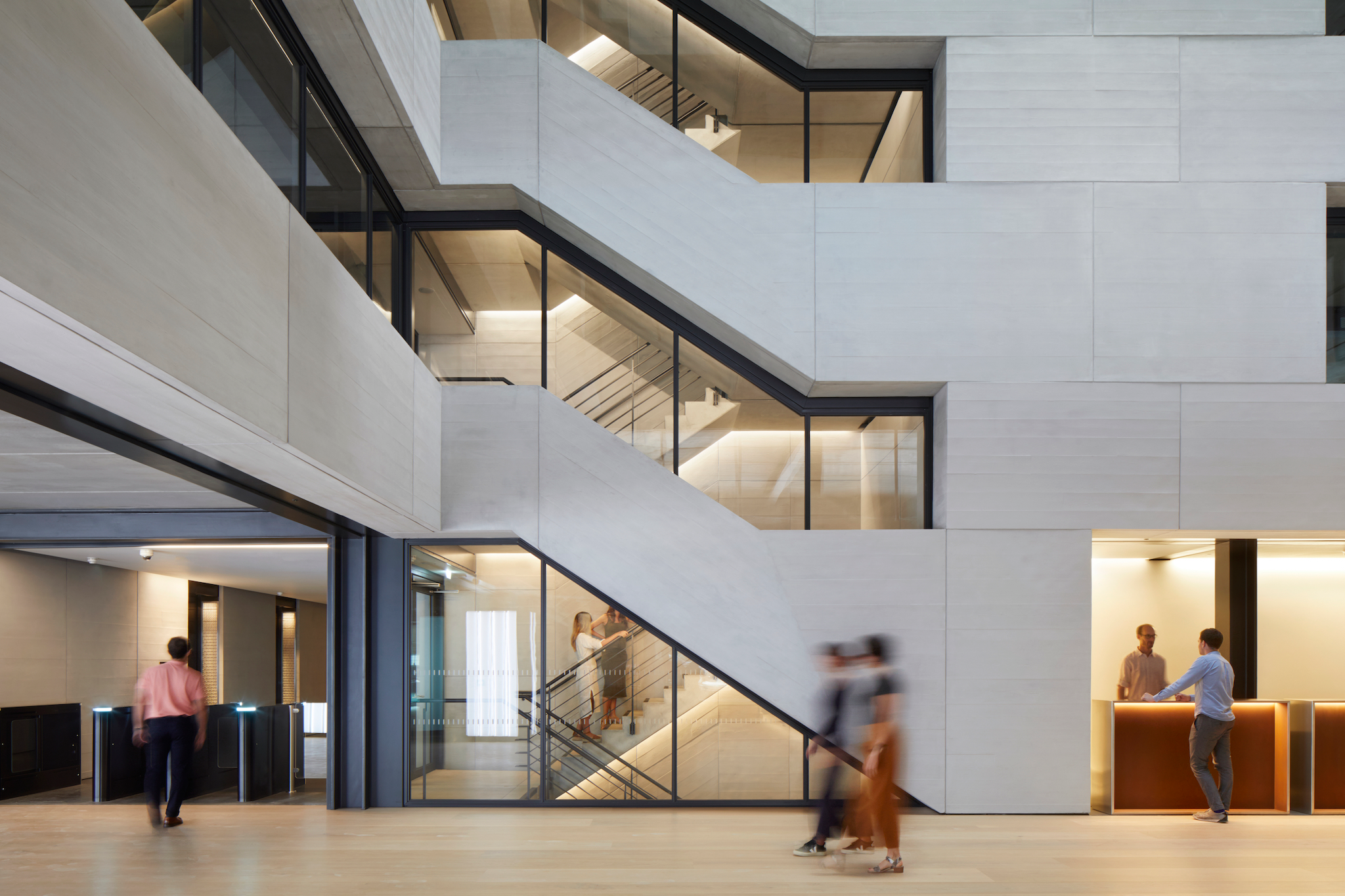 Design-led accessibility and beautiful aesthetics
Our design ethos combines style with functionality to create beautiful accessible spaces that are easy to navigate with products that are intuitive to use.
We design, manufacture, and supply innovative accessible products, including sanitaryware, brassware, floor and wall finishes, push-button call alarms, lifts, ramps, hoists, Changing Places and Doc M packs.
Whether a new build or refurbishment, Motionspot provides design-led inclusive design consultancy at all stages of a project.
Human needs and aspirations are varied, complex, and often not perceivable. They also have a profound impact on how individuals use and enjoy an environment. Central to Motionspot's inclusive design approach is actively seeking and including these different perspectives throughout all projects, creating an evidence-based approach.
We carry out research and stakeholder engagement with communities, advocacy, and employee affinity groups to understand the challenges and opportunities presented in an environment.
Mobilise and facilitate a dedicated 'project user group' represented by a diverse range of people with lived experience, such as physical disability, neurodiversity, and gender equality, for regular consultation and engagement.
Test and feedback designs with the project user group, and any identified key stakeholders impacted by the design.
Our research and user insights services can be delivered in-person, virtually, or hybrid to suit the project.
No improvements can be made without a baseline. Motionspot undertakes appraisals of existing spaces to identify inclusive design challenges and highlight potential accessibility barriers. We work with clients to interpret the findings, prioritise short and long-term solutions, and propose reasonable adjustments based on building standards, regulations, and best practice.

In-depth evaluations are tailored to each project. These can be undertaken in-person or virtually, across one or multiple sites.

Detailed inclusive design evaluation of existing, new build, refurbished and heritage buildings, and public realm.
Insights and recommendation reporting highlighting challenges and solutions for access improvements and inclusive design features.
Development of internal inclusive design evaluation tools for multi-site projects.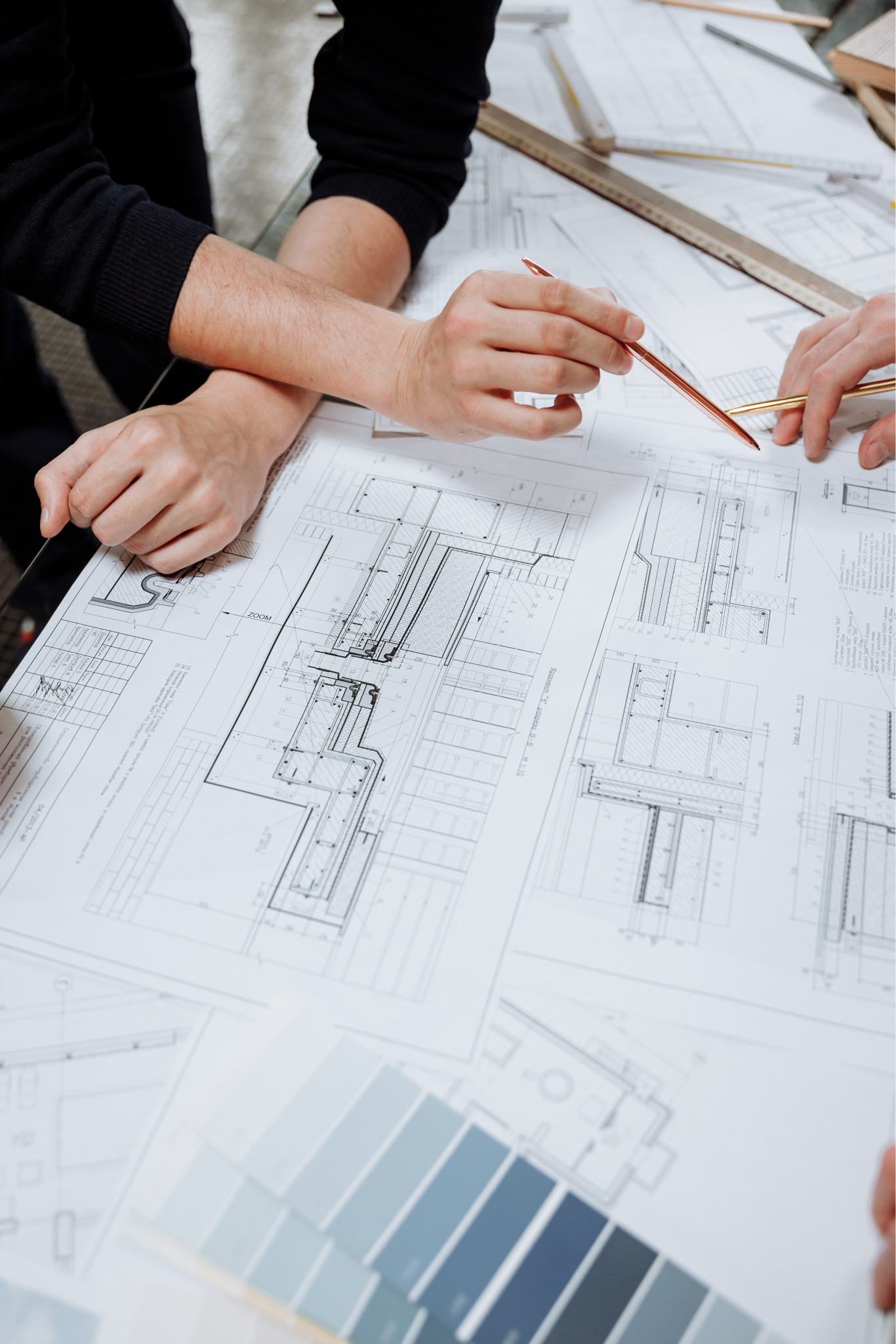 Underpinned by the latest global best practice and insight gathered from users of a space, we create a suite of bespoke inclusive design requirements, tailored to each client and project.
These standards enable clients to embed inclusive design into all processes and plans and turn recommendations into reality in a simple, measurable, and impactful way.
For both new builds and refurbishment projects, Motionspot provides:
Peer review and analysis of existing design standards.

Inclusive design guidance throughout all RIBA stages from concept to post-occupancy, covering vertical and horizontal circulation, biophilia, meeting rooms and other working areas, lighting, acoustics, furniture, materials, sensory rooms, accessible WCs, Changing Places, external areas, resting areas, public realm, wayfinding and signage, and technology.

Practical guidance on layouts and spaces, technical drawings, layouts (CAD), tile plans and elevations.

Operational reviews and ongoing project support.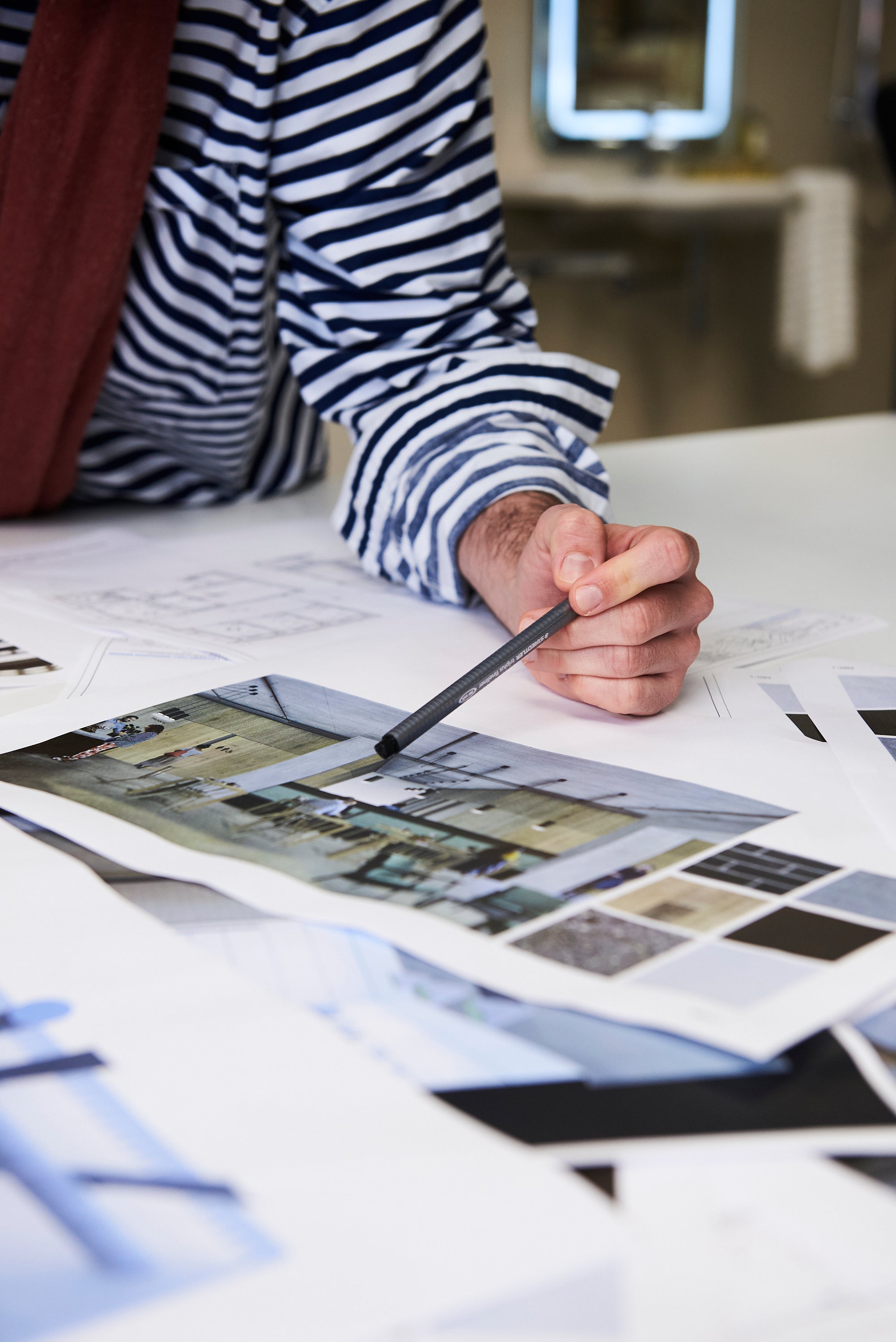 Motionspot offers continuous inclusive design guidance and advisory support from concept to post-occupancy. We can support at any single RIBA Work Stage, or act as an inclusive design guardian throughout the duration of the project.
As a RIBA Inclusive Design Overlay Delivery Partner, Motionspot provides expert insight into how to implement this new guidance.
Stage 0-1: Strategy & Project Brief
Ideas workshop with the client and their design team to discuss the inclusive design strategy.
Consultations with building stakeholders.
Site visits to understand current access challenges.
Stage 2: Concept Design
Review architectural drawings and provide recommendations for access improvements.
Attend design meetings and help shape the accessible design of the concept design stage.
Stage 3-4: Technical Design
Comment on all elements of the built environment including interior finishes and products.
Detailed product specification, data sheets, and product supply.
Stage 5: Construction
Comment on contractor-led changes to ensure access is not compromised as the building is constructed.
Support for access queries on site including site visits where required.
Stage 6-7: Handover & use
CPD accredited staff training on access features.
Ongoing post-occupancy feedback.
Access management plans.
Motionspot supports the practical implementation of inclusive design advice with innovative product recommendations.

Our team comprises accessible product specialists who are experts in the latest industry trends, technology, and innovations. Everything we recommend is always in line with our ethos of design-led accessibility and beautiful aesthetics. Products include, but are not limited to: accessible toilets and bathrooms, bedrooms, kitchens, sensory rooms, faith rooms, Changing Places, technology, and more.
Supply and advice on accessible products compliant with regulations.
Concepts, mood boards, and renders on finishes and materials.
Advice on inclusive technology products for building users and managers.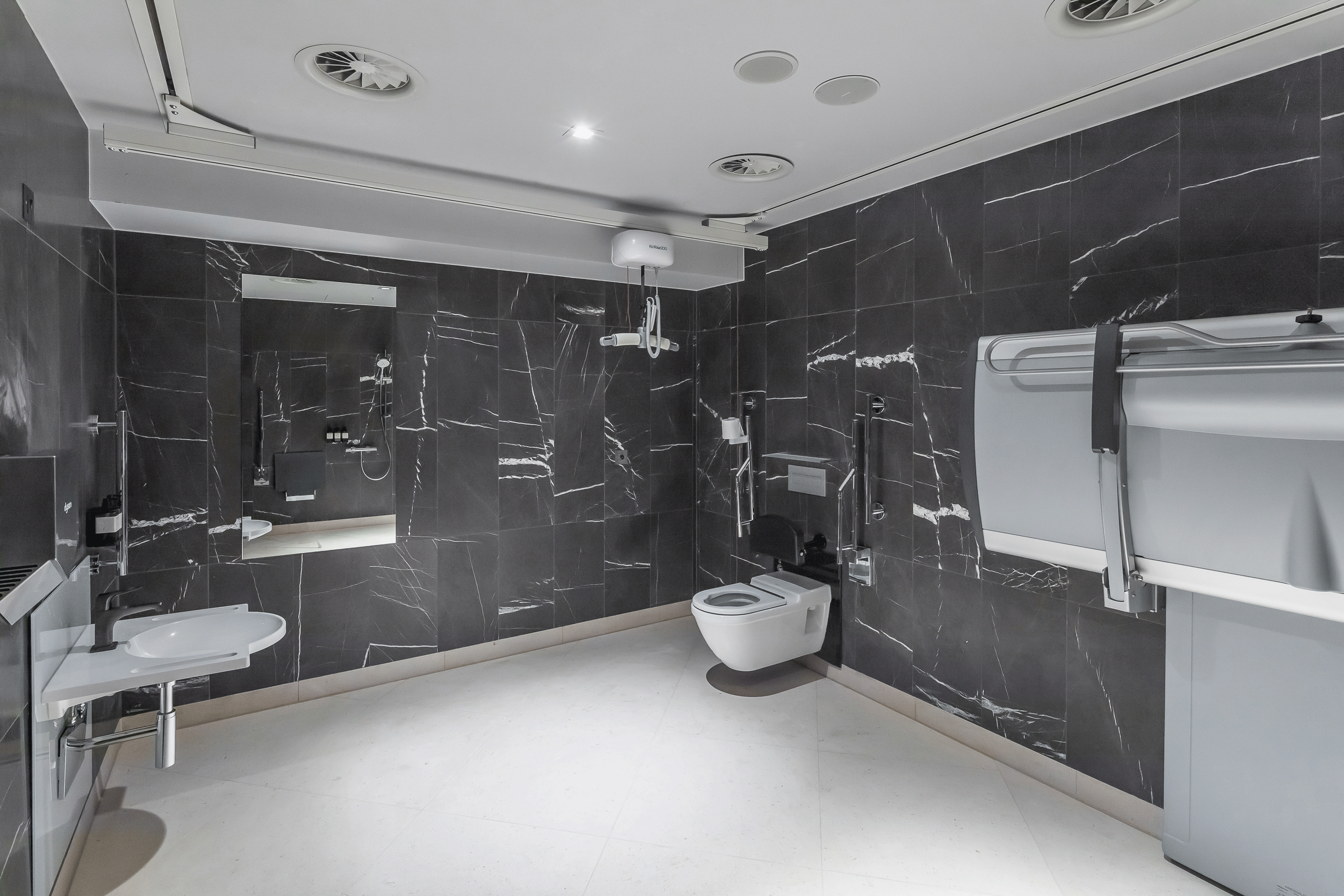 Motionspot delivers bespoke CPD training sessions for professionals seeking to build their knowledge and understanding of inclusive design and accessibility. CPD sessions can be tailored for any audience including architects, designers, facilities management, building surveyors, or venue staff.

Examples of Motionspot's training modules include:
Inclusive design principles
Neurodiversity in the built environment
Inclusive building management
RIBA Inclusive Design Overlay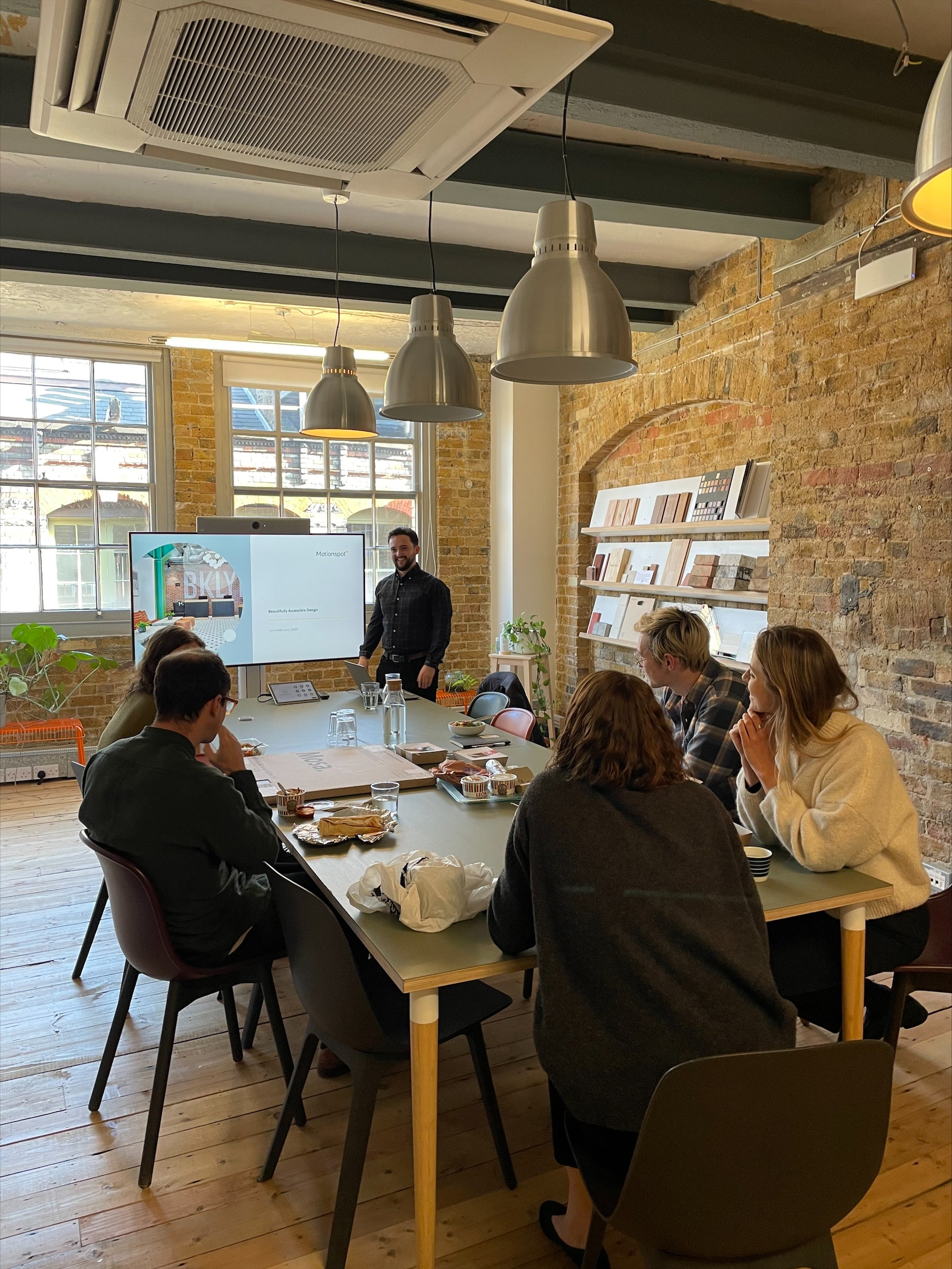 A building is only accessible and inclusive if the people operating it are aware of the key access features and how to use them.
Motionspot equips operational management staff, such as building and facilities teams, with knowledge on how to manage and maintain buildings so they are accessible and inclusive to all users.
Creation of access management plans for ongoing and future reference.
Stakeholder training and internal communication on inclusive design features of a space to highlight benefits and considerations, intended purpose, and use to aid successful project completion and ongoing engagement.
Reasonable accommodations packs to assist visitors to a space who may require reasonable accommodations and adjustments.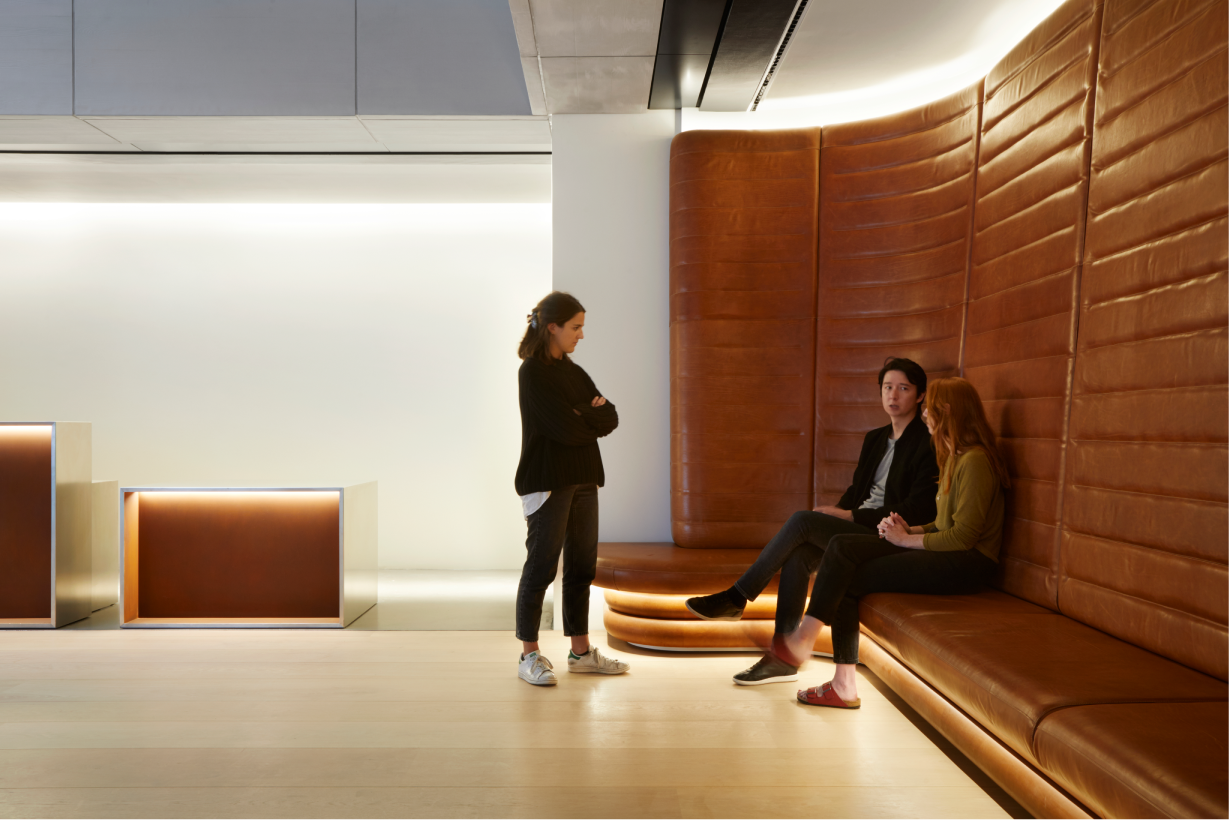 Some of the clients we've worked with recently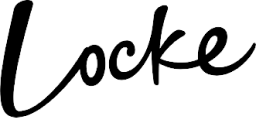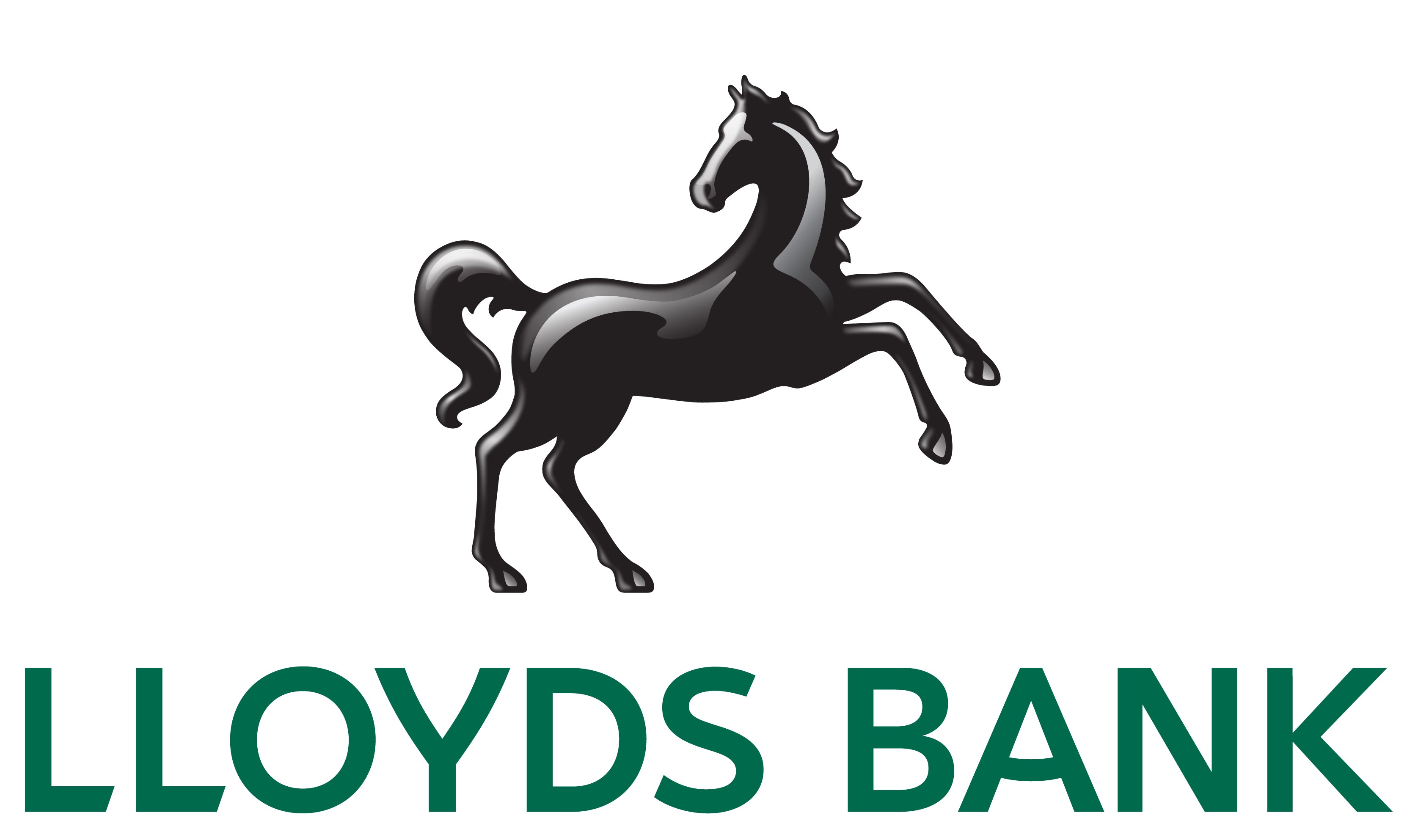 Motionspot brilliantly merges the skills of an access auditor with the knowledge of a product specifier to identify potential issues within a building as well as the opportunities for improved inclusivity. They then propose design solutions which improve access for all, whilst simultaneously complimenting the look and feel of our offices.
Motionspot worked with us to create an inclusive workplace that goes well beyond standard access guidance. The Glasgow project has paved the way for future developments, enabling Barclays, in collaboration with Motionspot to achieve world leading accessible design standards and create spaces that are truly inclusive for all.
Award-winning design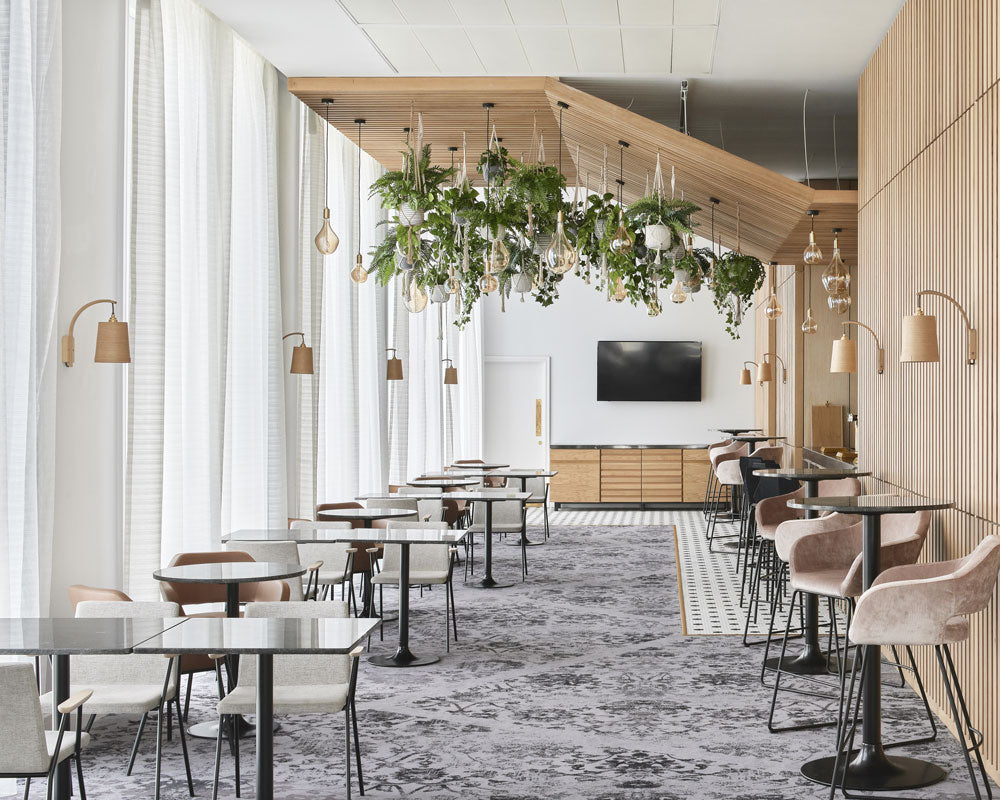 A few words from our CEO
We want to embed the message that truly inclusive design not only enables people with a range of disabilities and different lived experiences to thrive, but creates innately inclusive spaces that are enjoyable for everyone to use. We would like to see access and inclusion incorporated into entire design processes in the same way that sustainability now is.
Services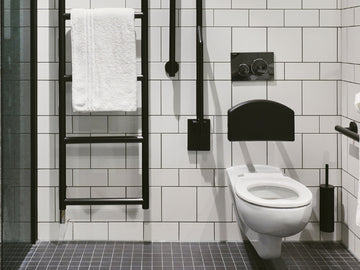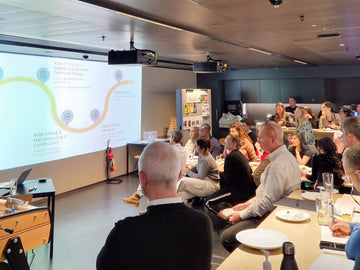 CPD Training
Our team deliver bespoke CPD accredited training for architects, designers, building surveyors,...
CPD Training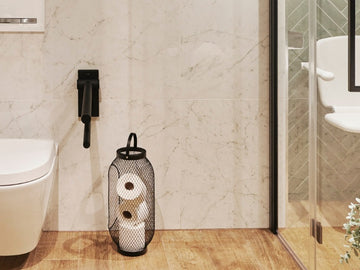 Home adaptation
Motionspot's sister brand, Fine & Able, helps hundreds of disabled and older...
Home adaptation
Connect with our design team
Our team are always happy to provide advice and discuss your requirements.