Barclays Campus, Clyde Place, Glasgow.
Pioneering inclusive office design for one of the UK's largest banking organisations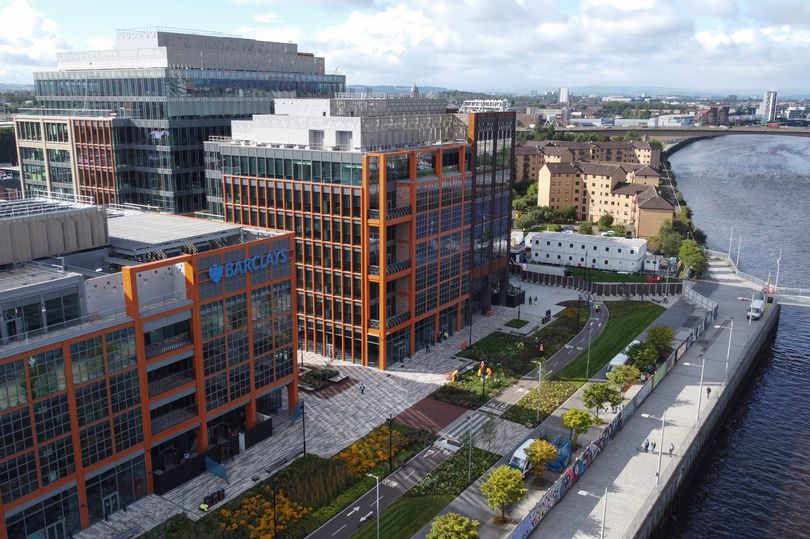 External photograph of Barclays' Glasgow campus and the River Clyde.
External photograph of Barclays' Glasgow campus and the River Clyde.
Project brief.
Barclays aims to be the most accessible and inclusive FTSE company for all customers, clients, and colleagues. The British banking giant commissioned Motionspot as inclusive design consultants to work alongside global architecture, design, and planning firm Gensler and the wider Barclays design team on its northern European headquarters. The 400,00 sq ft campus comprises three new buildings and two Grade B listed renovations set within three acres of re-greened public realm land.
The vision was the delivery of a welcoming and inclusive office environment for Barclays' 5,000 employees and visitors. To be followed by the creation of a Barclays inclusive design strategy complete with an inclusive product specification guide.
The Barclays and Motionspot partnership mission was to go above and beyond mandatory accessible design standards which mainly focus on people with physical disabilities despite the fact that only 8% of disabled people use a wheelchair.
The aim was to create an environment that responds to people with physical, cognitive, and sensory needs, including designing for neurodiversity, with a particular focus on autism. As well as making the new workplace a barrier free space that promotes wellbeing and productivity for all employees and visitors.
"We're building our new campus from the ground up so it's a great opportunity for us to think differently about inclusive design from the start. It has been a delight to work with a business partner that shares the same values of inclusivity as Barclays. Being involved in the early stages of the renovation opened exciting opportunities to push the boundaries of what was possible".
Kathryn Townsend, Head of Customer and Client Accessibility at Barclays UK
Project scope.
Travelling to site
Routes to and from the new campus were included in our scope of work because we identify that inclusive workplaces begin with a person's journey from home. The Motionspot team conducted a 'journey survey' by foot, wheelchair, and public transport with Glasgow City Council to identify potential challenges for Barclays staff and visitors accessing the campus from a range of transport links.
Our approach considered cognitive, sensory, and physical needs and resulted in recommendations to promote a calm transition into the workplace, including intuitive wayfinding, rest points, and quiet routes.
Raising the bar
Motionspot consulted on the inclusive layout and facilities of all internal areas including:
Reception areas
Office spaces
Meeting rooms
Break-out zones
Communal dining facilities
Work also encompassed the incorporation and design of recalibration spaces which have an emphasis on the sensory experience and can help to 'reset' the mind if a person is experiencing sensory overload. These spaces offer privacy, intuitive environmental controls for light and heat etc, as well as sensory equipment.
Across the campus Motionspot made inclusive design recommendations on all interior finishes including lighting, contrast, acoustics, biophilia, and signage, which play a vital role in making office space that make everyone feel welcome and included.
Motionspot helped Barclays raise the bar significantly beyond design for physical access by incorporating:
Rest points and 'quiet' routes
Recalibration rooms
Wheelchair and ambulant accessible toilets
Changing Places facilities
Reduced decibel washroom hand dryers
Recalibration rooms
Further to working closely with Barclays' internal disability groups, individuals and organisations with lived experience such as Scottish Autism it was recommended that Barclays Glasgow provide specific quiet and recalibration spaces. These were then thoughtfully designed to meet the needs of the many autistic people who have developed strategies that include sensory recalibration.
Changing Places facilities
In addition to the provision of wheelchair accessible and ambulant accessible toilets, Changing Places facilities were planned into every building on the Glasgow campus. Changing Places toilets have space for carers to accompany people with more complex needs to the toilet. They also contain specialist equipment including ceiling track hoists and height-adjustable changing benches and basins. Barclays' Changing Places facilities can be accessed by people across the Glasgow area.
Based on the success of the initial project, Motionspot works with Barclays on a number of other offices, including shaping their international accessible design standard. Our team has presented to the Barclays Global Corporate Real Estate team to encourage improved accessibility across all Barclays locations.
"The collaboration between the Barclays design team and Motionspot has created an inclusive workplace that goes beyond standard access guidance. The Glasgow development has paved the way for future Barclays developments, encouraging them to achieve world leading accessible design standards and create spaces that are truly inclusive for all. It took time to get Motionspot involved in the project but I couldn't imagine proceeding with any part of the design without them."
Ron Coghill, Director, Major Projects Delivery Lead, Barclays
Get in touch.
Our Team are always happy to provide free advice and discuss your requirements. We can also provide free quotes and accessible product specifications tailored to your project budget and design intent.
Get in touch to chat through your plans with us.
Contact us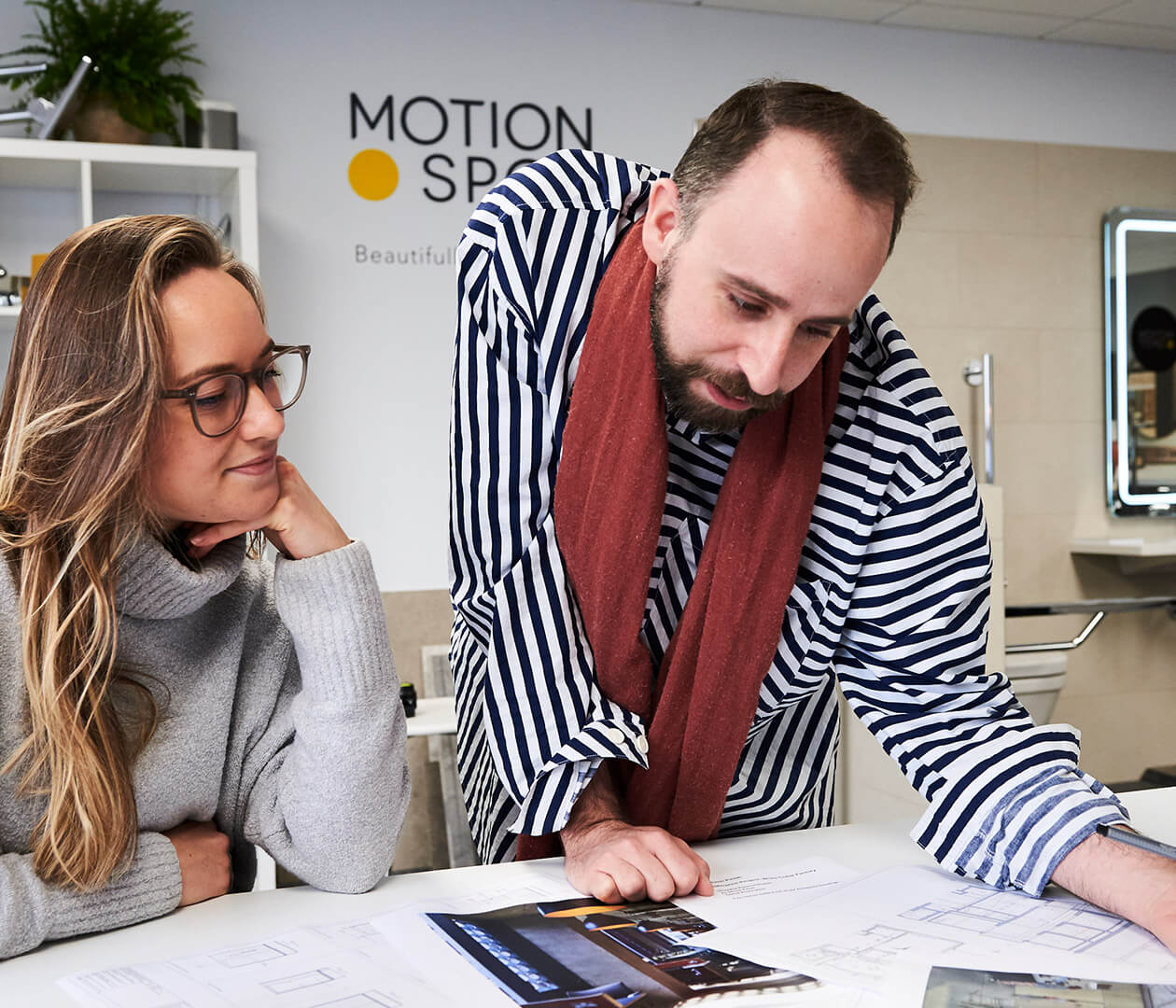 Start a conversation
Get in touch to chat through your plans or requirements and see how we can help. Please complete your contact details below.
Contact us
Stay connected
Sign up to receive the latest inclusive design insight and inspiration from our team.