Services
Accessible product specification and supply
Motionspot's accessible products deliver style and compliance in perfect balance.
We design, manufacture, and supply beautiful, accessible products including: sanitaryware, brassware, floor and wall finishes, emergency push-button call alarms, lifts, ramps, hoists, Changing Places, and Doc M packs.
Every product is created in line with Motionspot's ethos of stylish, design-led accessibility.
With Motionspot accessible product supply, you'll also receive best-in-industry advice on installation, operation, and how to create world-class accessible environments informed by the latest inclusive design principles.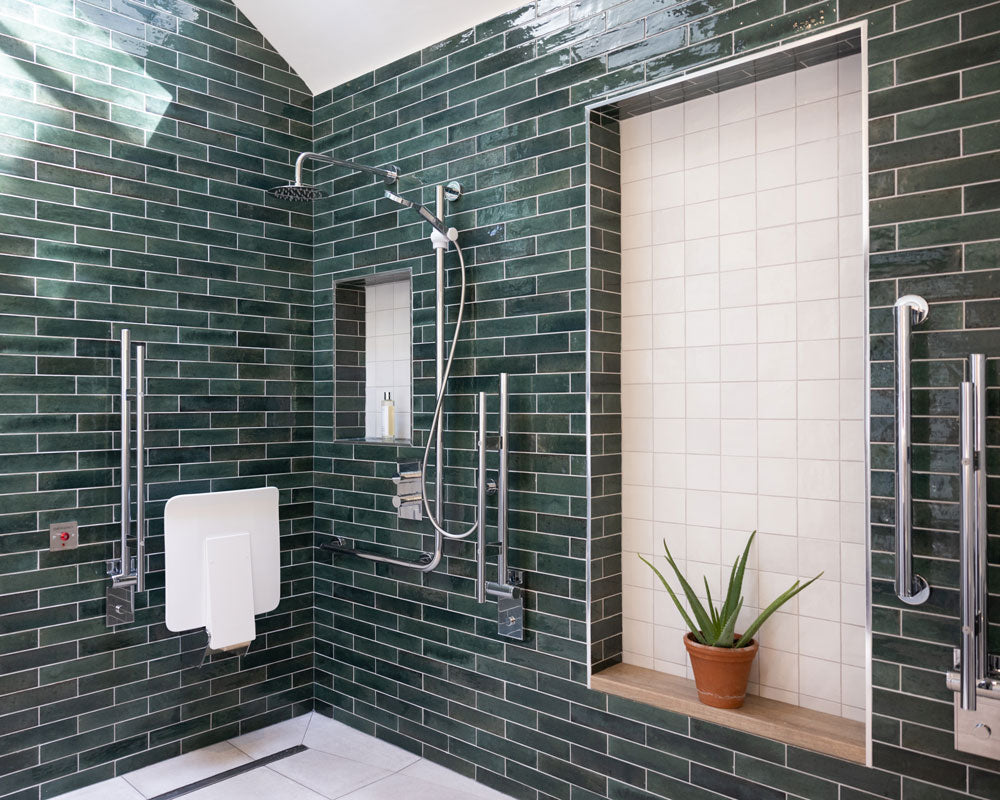 Accessible product packs
Motionspot's design-led product packs are a quick and easy way to create fully compliant shower and toilet facilities with a luxury feel. Perfect for hospitality, office, and retail settings. 
With our packs you can create beautiful facilities with the confidence you have the right products to meet the latest accessibility regulations (BS8300 and Doc M). 
Explore our Doc M packs online or get in touch with our expert team to discuss what you need. 
Explore our DOC M packs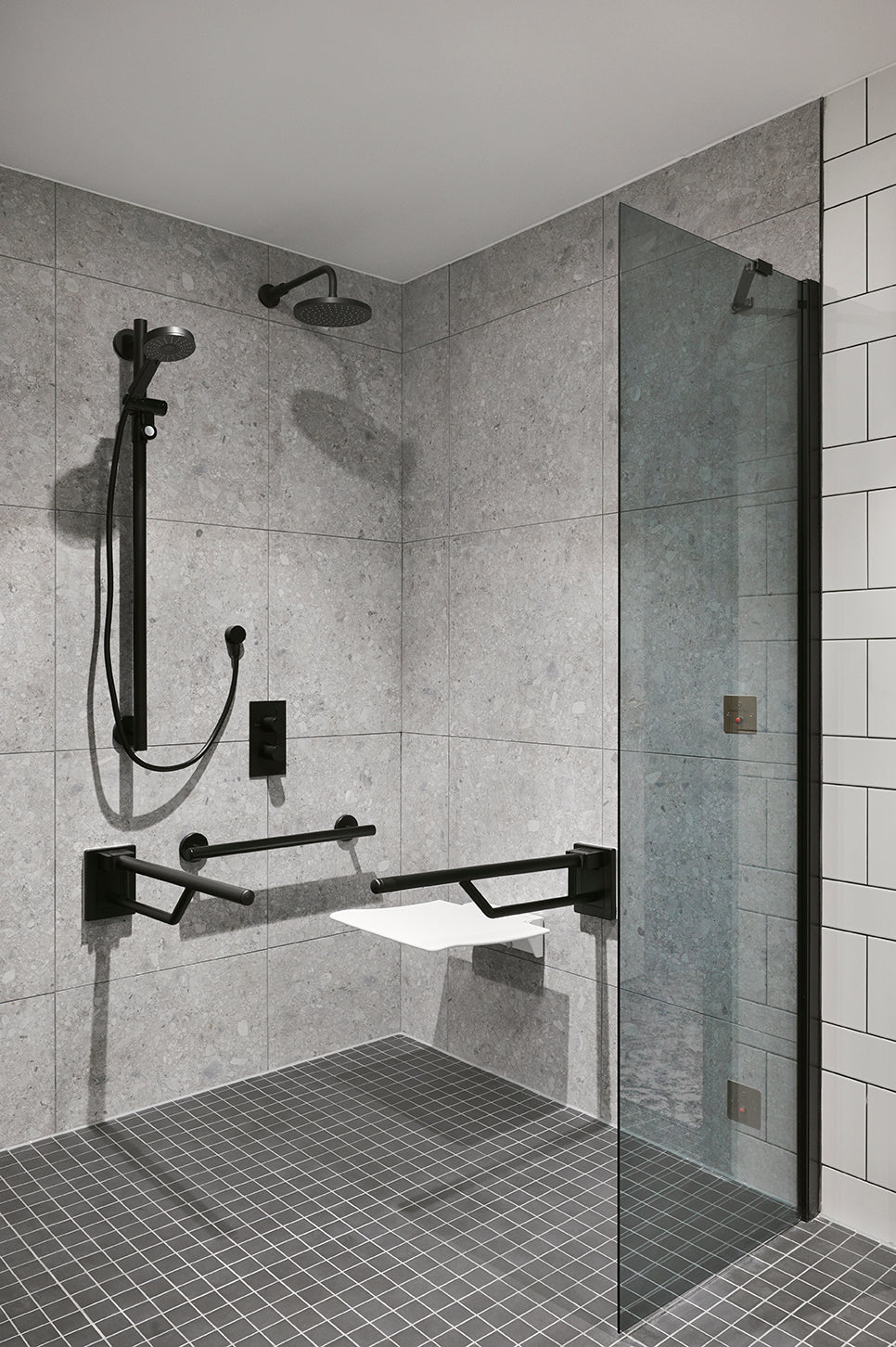 Bespoke accessible design and products
Motionspot expert advice 
For bespoke finishes and design, or for larger developments, our skilled team can work with you curate the perfect combination of accessible products to complement your design intent and budget. 
Our five-stage specification process: 
Client provides project details including timings, measurements, and room types 
Motionspot creates an initial fully costed specifications including CAD blocks and floor plans 
Motionspot incorporates client feedback and updates specifications 
Client finalises specification 
Motionspot supplies product to site 
Build your own specification 
Explore a selection of our accessible product range online, download data sheets, CAD files, and create your own personalised product specifications for your projects. 
See our collections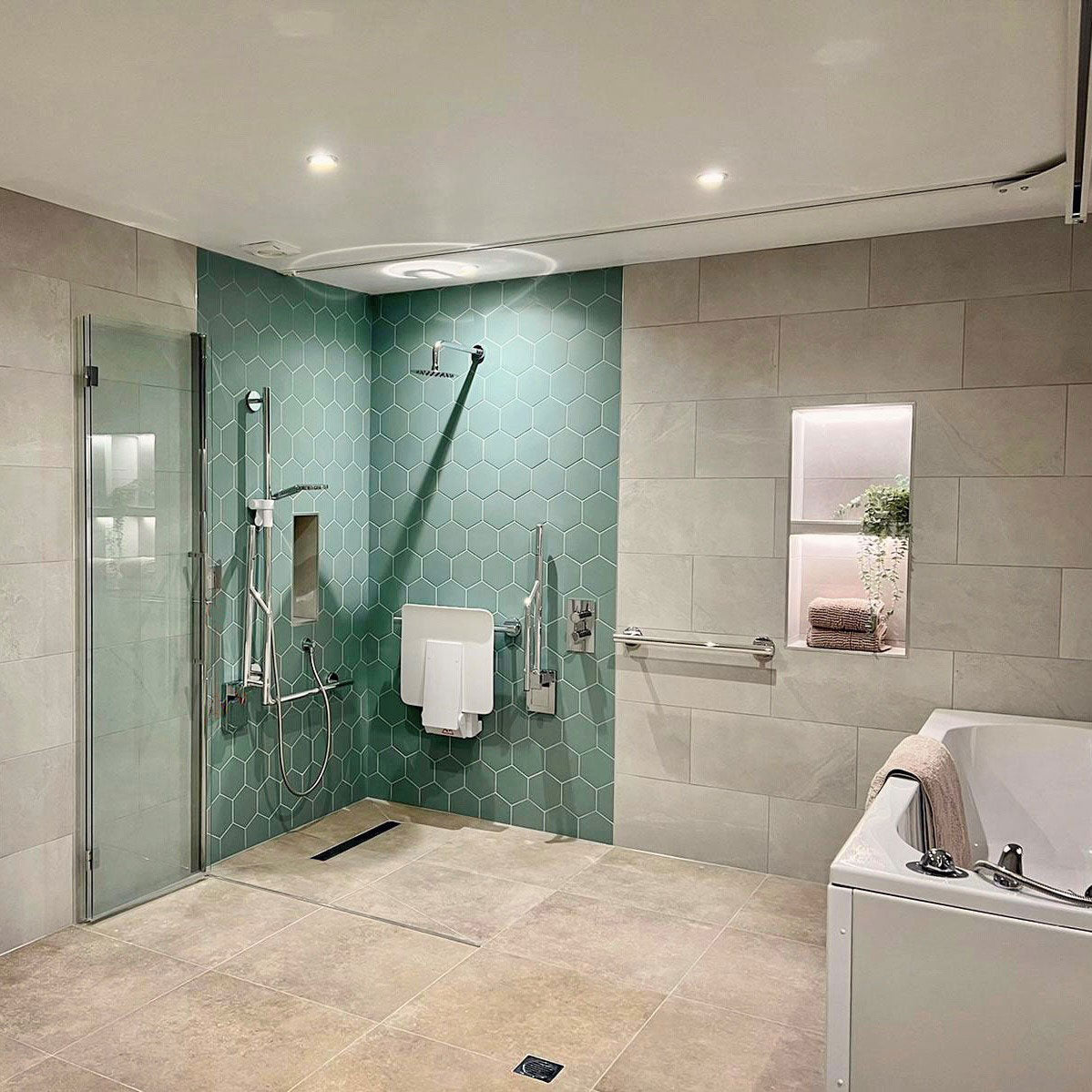 A few words from Rebecca
Traditionally, commercial accessible facilities have tended to look second best in their design. This results in clinical spaces that jar with the otherwise beautiful interiors of a public building, restaurant, or office block, and is a missed opportunity for organisations to significantly improve the quality of the user experience and sense of inclusion for disabled people. Over the last 10 years, Motionspot has worked with hundreds of progressive businesses to create design-led, wheelchair accessible toilets that are as stylish as the rest of the building.
Some of the clients we've worked with recently
Missy's House has been purpose built for people with disabilities, but it's been done in a subtle, design-led way, so it doesn't look clinical. We enlisted Motionspot's expertise, and Rebecca and her team supported us every step of the way; from the initial floor plans to sorting out the finishing touches. The resulting bathrooms are a vital component in the creation a holiday home that makes the perfect getaway, no matter what your access needs may be.
Grace House re-imagines what over-55s supported living can be. Built to be fully adaptable and provide elegant accessible housing for people as they age, it is the benchmark for modern affordable living.
Services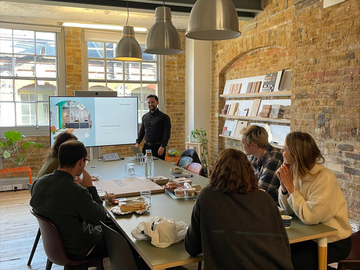 CPD Training
Our team deliver bespoke CPD accredited training for architects, designers, building surveyors,...
CPD Training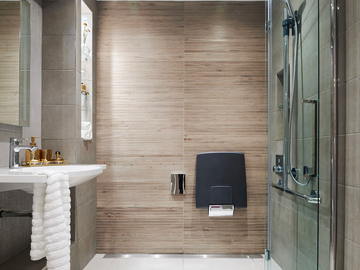 Home adaptation
Motionspot's sister brand, Fine & Able, helps hundreds of disabled and older...
Home adaptation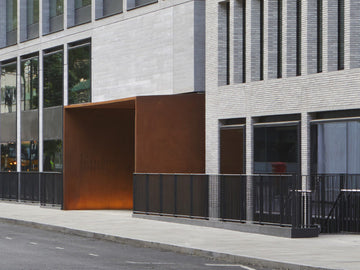 Inclusive design consultancy
Motionspot is an award-winning accessible design specialist for the built environment, providing...
Inclusive design consultancy
Connect with our product specification team
Our team are always happy to provide advice and discuss your requirements. We can also provide free quotes and accessible product specifications tailored to your project budget and design intent.