Trinity Lodge, St George's Park, East Sussex.
New assisted living apartments which provide independence and quality of life for the retirement community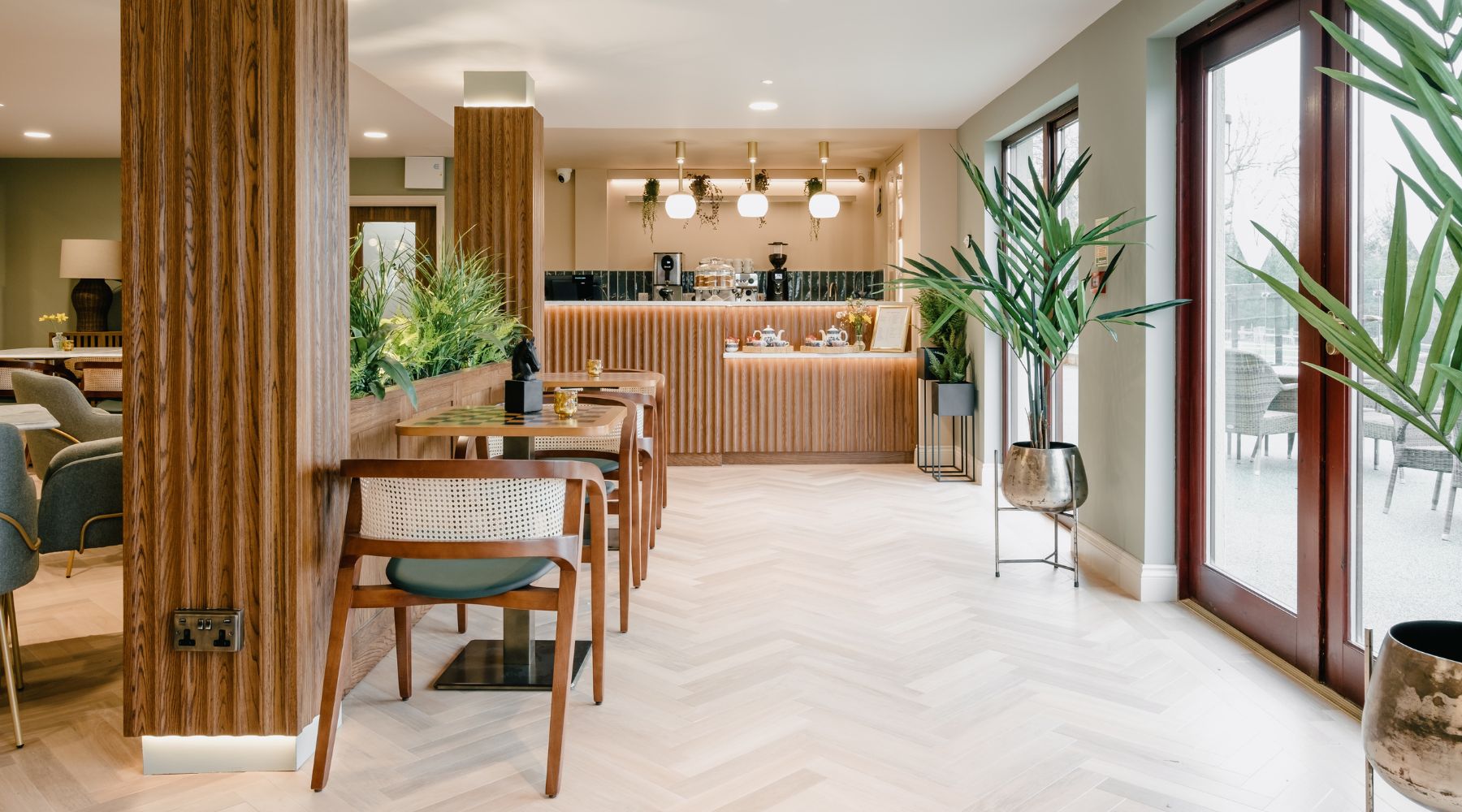 Trinity Lodge dining room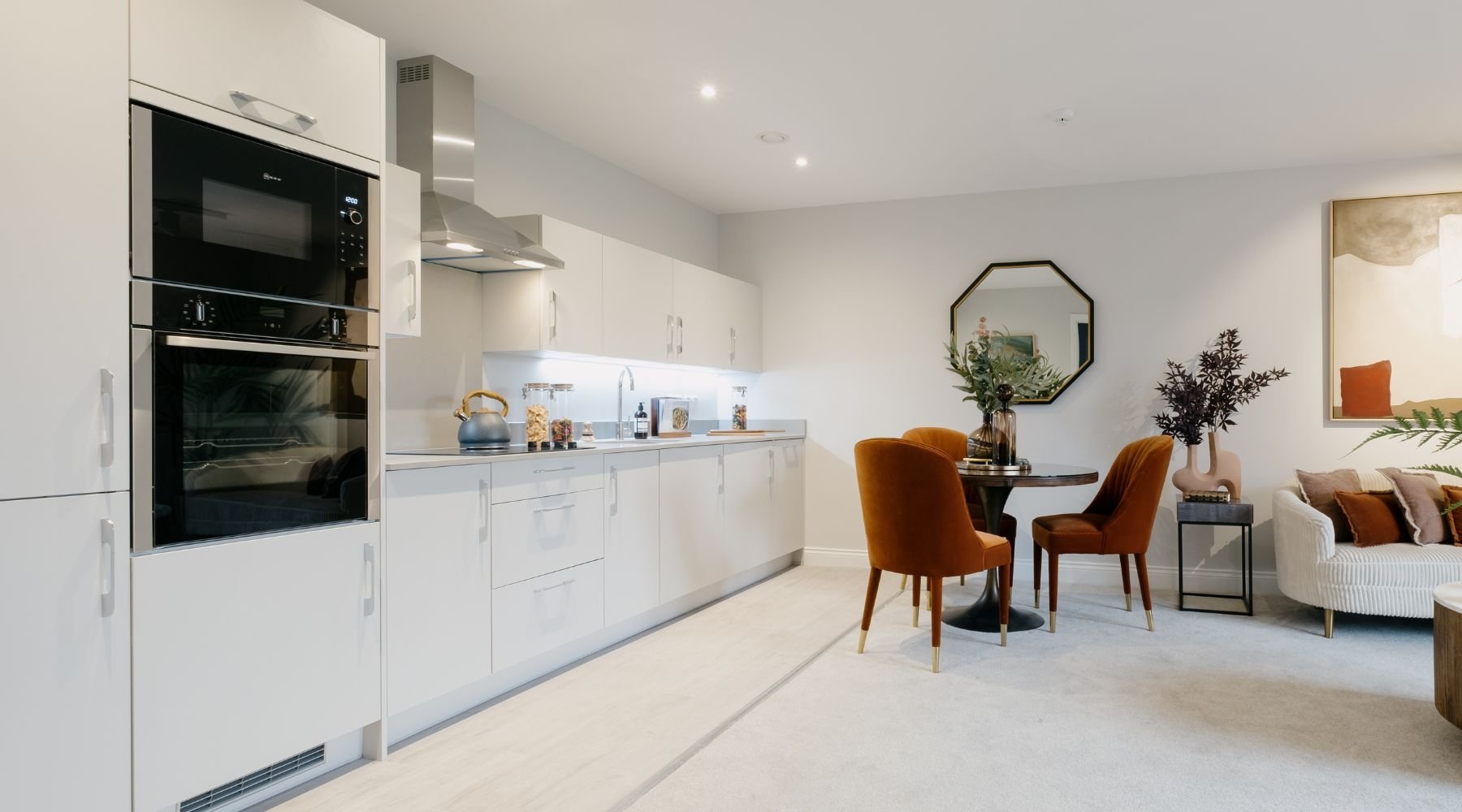 Trinity Lodge future-proofed, accessible open plan kitchen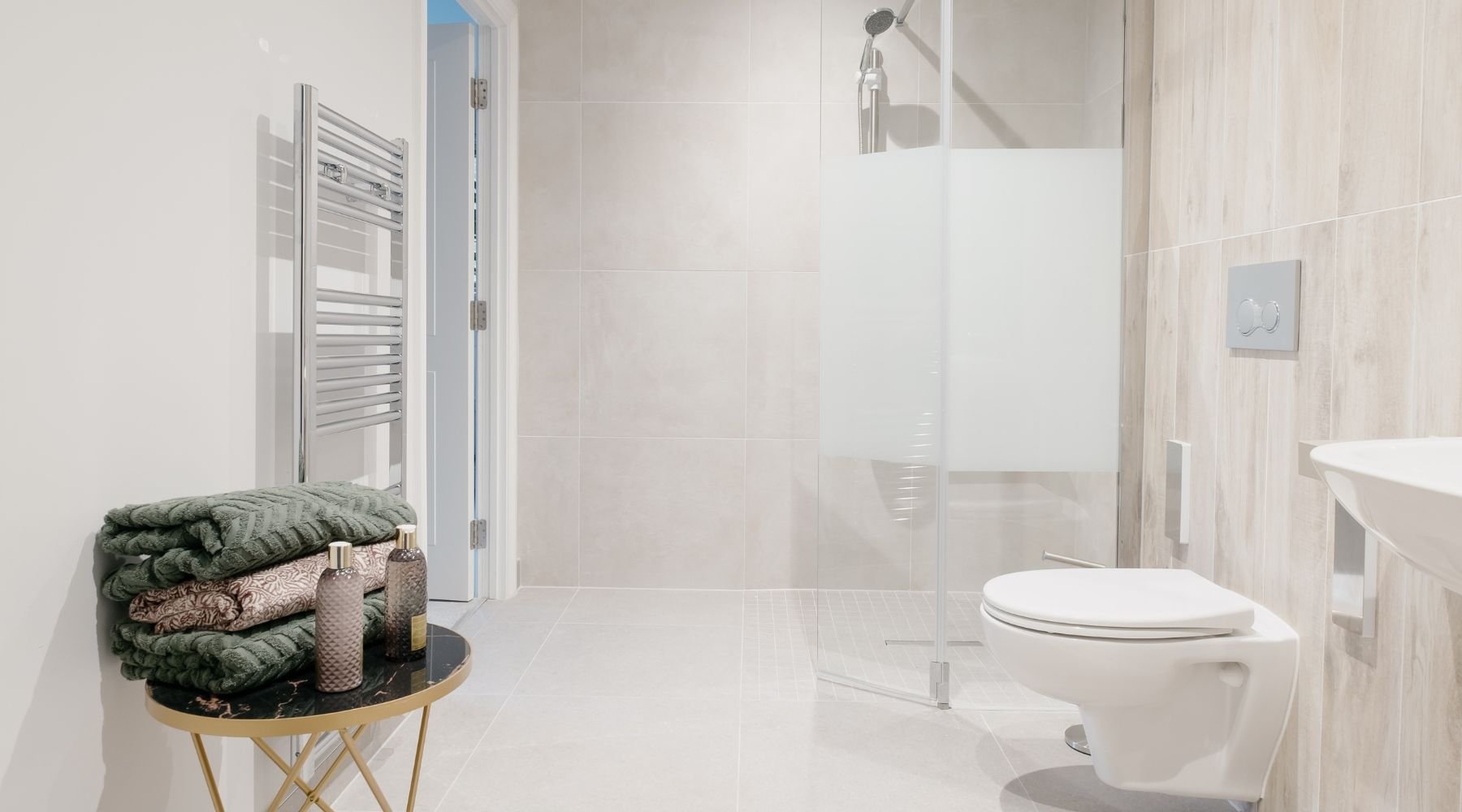 Trinity Lodge future-proofed, accessible open plan bathroom
Trinity Lodge communal dining room and future-proofed, accessible open plan kitchen and bathroom
Project brief .
St George's Park has been caring for the retirement community for over 150 years through its award-winning retirement village and modern care homes. Set in 250 acres of beautiful semi-rural grounds, with facilities including a bistro/lounge, hair salon, fitness room, and additional care support available as required, Trinity Lodge assisted living rental apartments will enable retirees to remain as independent as possible for as long as possible. The rental model will allow residents to live life to the full, with all the independence of having their own home without utility bills or maintenance costs.
Managing company, Augustinian Care, appointed Motionspot to support its vision that all Trinity Lodge's 27 apartments should be carefully designed to look good and be adaptable over time as resident's needs change. Motionspot's remit was to design, specify, and supply design-led accessible products for future-proofed bathrooms across all Trinity Lodge apartments, as well as the facilities in its communal areas. The brief also involved Motionspot providing accessible design advice and product recommendations for the kitchens.
"The team of inclusive designers at Motionspot have channelled their expertise to create future-proofed bathrooms and kitchens across all Trinity Lodge apartments, as well as the facilities in our communal areas. As beautiful as they are functional, these bathrooms and kitchens will be a pleasure for our residents to use as they age in place."
Philip Smith, CEO, Augustinian Care
Project scope .
Motionspot joined Augustinian Care's project team early in the design process, inputting into the bathroom and kitchen design at both concept and technical design stages.
Developing a standard
Motionspot helped overcome the challenges associated with Trinity Lodge being a refurbishment. This meant the rooms were a range of different sizes and shapes rather than uniform. This was achieved by creating a bathroom 'standard' which worked across all bathroom types (a mixture of en-suites and second bathrooms) and nine different apartment layout types, while maintaining the core principles of:
Beautifully accessible
Future-proofed
Adaptable
Supporting residents as their needs evolve
Facilitating independence
For example, all taps, shower valves, toilet flushes, and door and drawer handles specified require minimal dexterity and strength to operate so that they remain useable as arthritis progresses.
Motionspot oversaw the accessible design of the project during the entire construction phase to ensure that the inclusive design brief for bathrooms and kitchens was carried through at all stages of the build.
Bathrooms
Motionspot helped to set the accessible design standards for bathrooms before providing:
Detailed floor plans
Elevation drawings
Product specification documents
The key bathroom features that Motionspot specified and supplied to create future-proofed, design-led accessible bathrooms in all Trinity Lodge apartments included:
Thermostatically controlled shower valves which are anti scald, featuring clear markings and large looped handles to minimise dexterity challenges
Supportive L-shaped shower risers which prevent the risk of scalding and support balance, both of which can be concerns for older residents
Wall plates which enable additional grab rails to be added for extra support or to mount a shower seat onto
Fixed panel shower screens which can pivot 180 degrees to increase access into the shower, improve circulation space in smaller bathroom types, allow space for carer support and feature a frosted band to aid visual perception and privacy
Level access shower floors with slip-resistant porcelain floor tiles to minimise fall risks
Semi-recessed counter-top wash basins rather than more typical wall-mounted basins for easy access to essential daily items and the option for seated access underneath as required
Comfort lever taps
Wall mounted toilets, set at an optimised height for ease of use
Easy-to-operate mechanical flush plates
Supportive L-shaped grab rails next to toilets, which is the area that people typically need the most support
Low surface temperature electric towel rails, which maintain heat at a maximum of 43 degrees, designed to prevent scalding if grabbed or touched accidentally
Tall LED side-lit mirrors to provide plenty of task lighting and prevent disorientating shadows
Plentiful easy-to-access and operate closed and open storage throughout, which is optimal for residents living with dementia
High contrast finishes throughout to aid visual differentiation as eyesight deteriorates in older age
Kitchens
Motionspot provided an accessible design brief and recommended the product solutions pack for kitchens. This was later used by the kitchen suppliers as a guide to ensure that their detailed kitchen proposals were in line with Motionspot's core accessible and future-proofed design principles.
The key kitchen features and products Motionspot recommended include:
Slide and Hide ovens to aid movement of pans in and out, plus matching built-in microwaves at easy to reach heights
Ceramic hobs with easy-to-use button operation and clear markings
Integrated fridge/freezers to optimise easy-to-reach areas
Sinks with easy-to-use lever mixer taps featuring clear temperature markings
Lowered wall-mounted cupboards to provide additional storage at an easier reach height, as well as options for lower storage to provide choice
Plentiful easy access storage solutions including pull out drawers, corner cupboard carousels, pull and twist larders and pull-down baskets to help bring contents towards a user and reduce extended reach distances
High contrast finishes between flooring, cupboard units and countertops, to aid visual differentiation as eyesight deteriorates in older age
Contrasting large lever cupboard handles
Open shelving and space available for storage of daily essentials which can benefit people living with dementia
Communal facilities
Motionspot also extended the principles applied in the residential apartments into the communal areas that will be used by residents, guests and staff. These include:
Wheelchair accessible toilets
Ambulant accessible toilets
Guest toilets
Accessible visitor's suite
Assisted bathroom
Motionspot also provided a design for the assisted bathroom, which was carefully designed to create a calming 'spa' look and feel which would still deliver enhanced access for people with general bathing requirements, through to those requiring carer support. Features include:
A height-adjustable bath
Peninsular accessible toilet
Bespoke supportive SurfaceHold basin with integrated handgrips
Ambient lighting settings
Project delivery team
The interior design of the remaining apartment and communal spaces such as the bedrooms and dining/lounge areas was overseen by Park Grove Design Ltd. In addition, the project delivery team included MacConvilles Surveying who provided detailed inspections and feasibility studies and main contractor Pilbeam Construction.
Photography credit: MacConvilles Surveying 2023.
"Trinity Lodge has provided the perfect opportunity to showcase the very best in our future-proofed design thinking and accessible products, to help promote greater independence and healthy ageing in place, as well as create beautiful spaces which residents will enjoy using. The design-led, adaptable apartments prove that accessible design can be successfully applied to retrofits and refurbishments when accessible design thinking is incorporated at the earliest stage of the project."
Rebecca Hillier, Senior Key Account Manager. Motionspot
Gallery.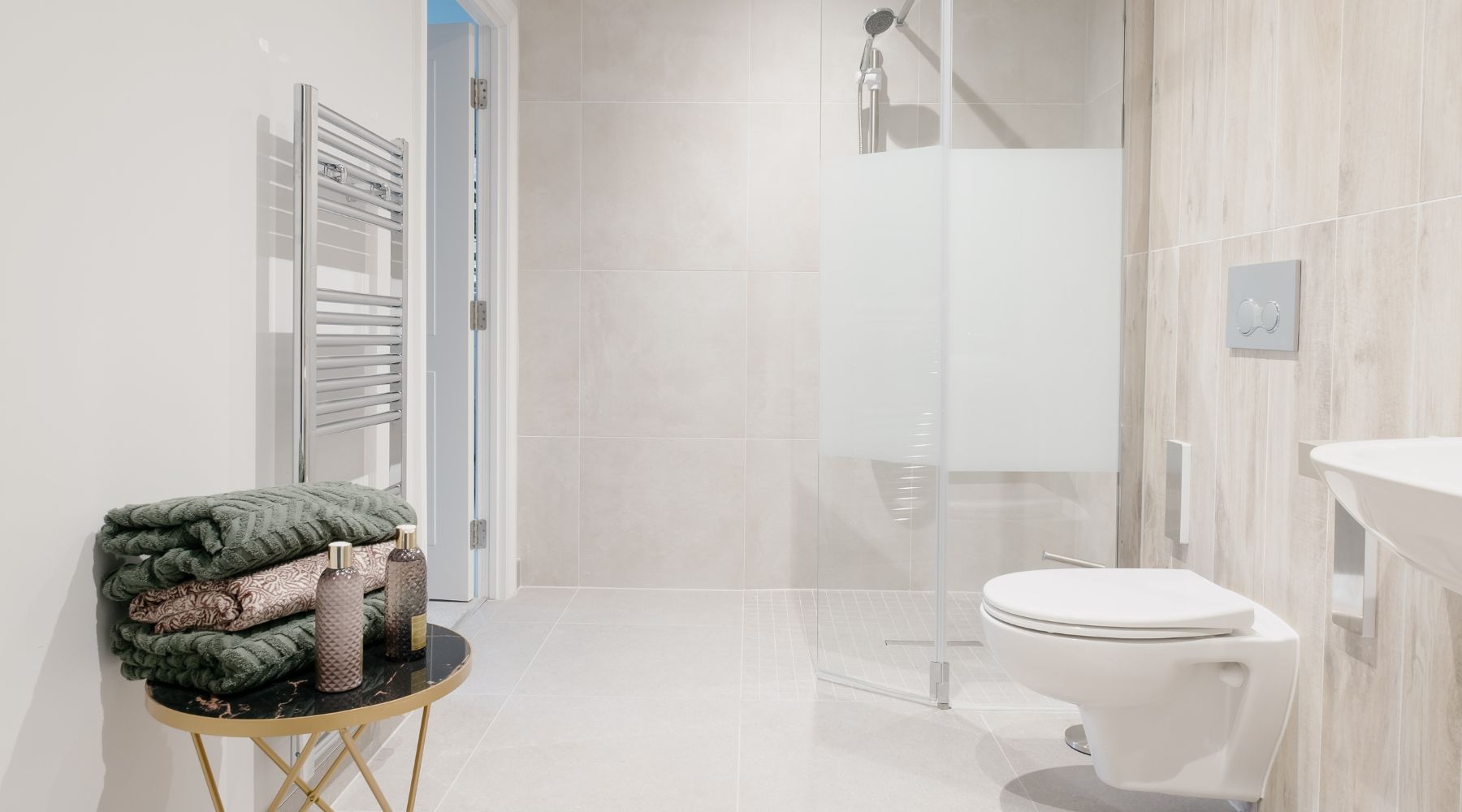 Trinity Lodge future-proofed, accessible bathroom featuring thermostatically controlled shower valve and supportive L-shaped shower riser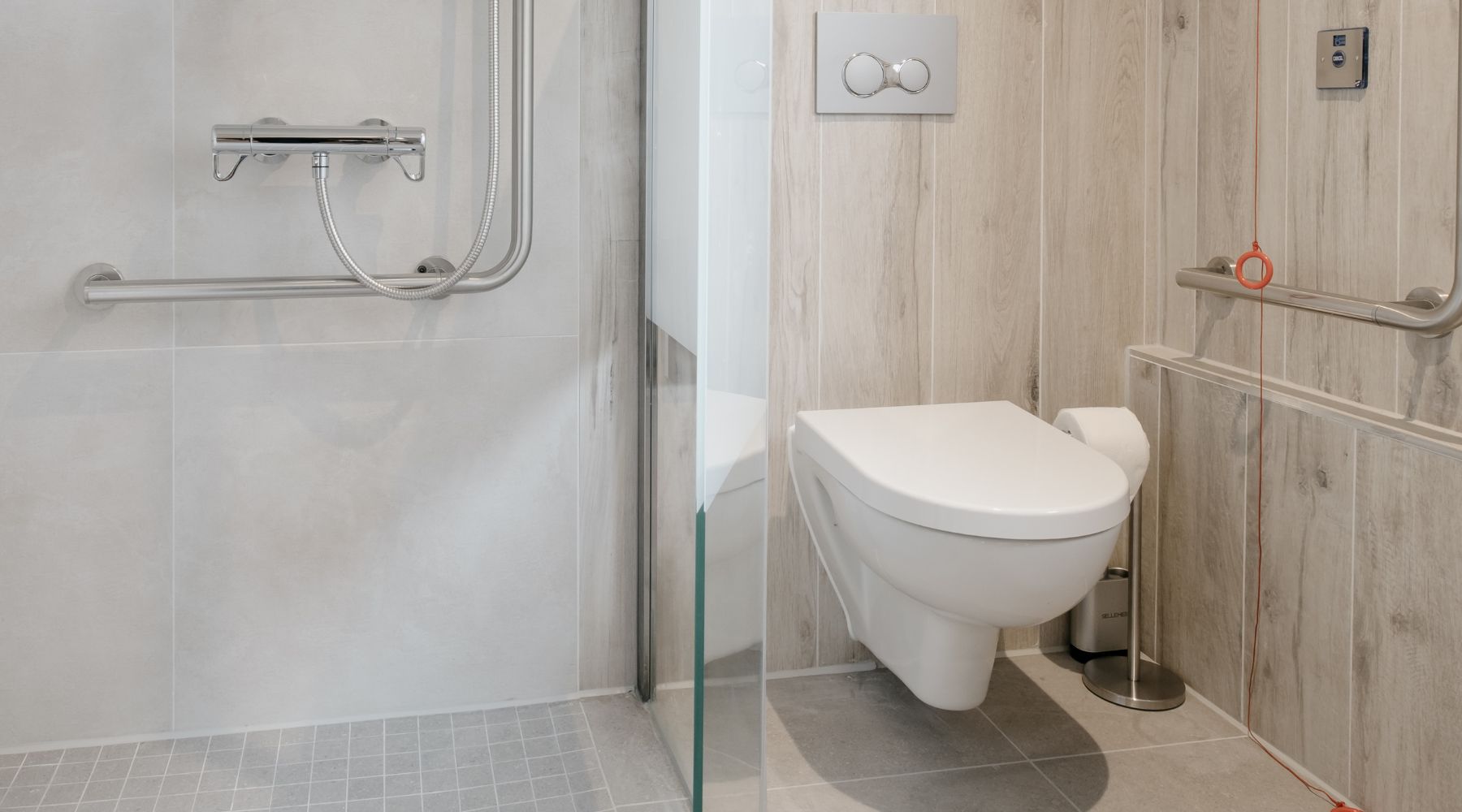 Trinity Lodge future-proofed, accessible apartment bathroom featuring supportive L-shaped shower riser, grab rails and emergency pull cord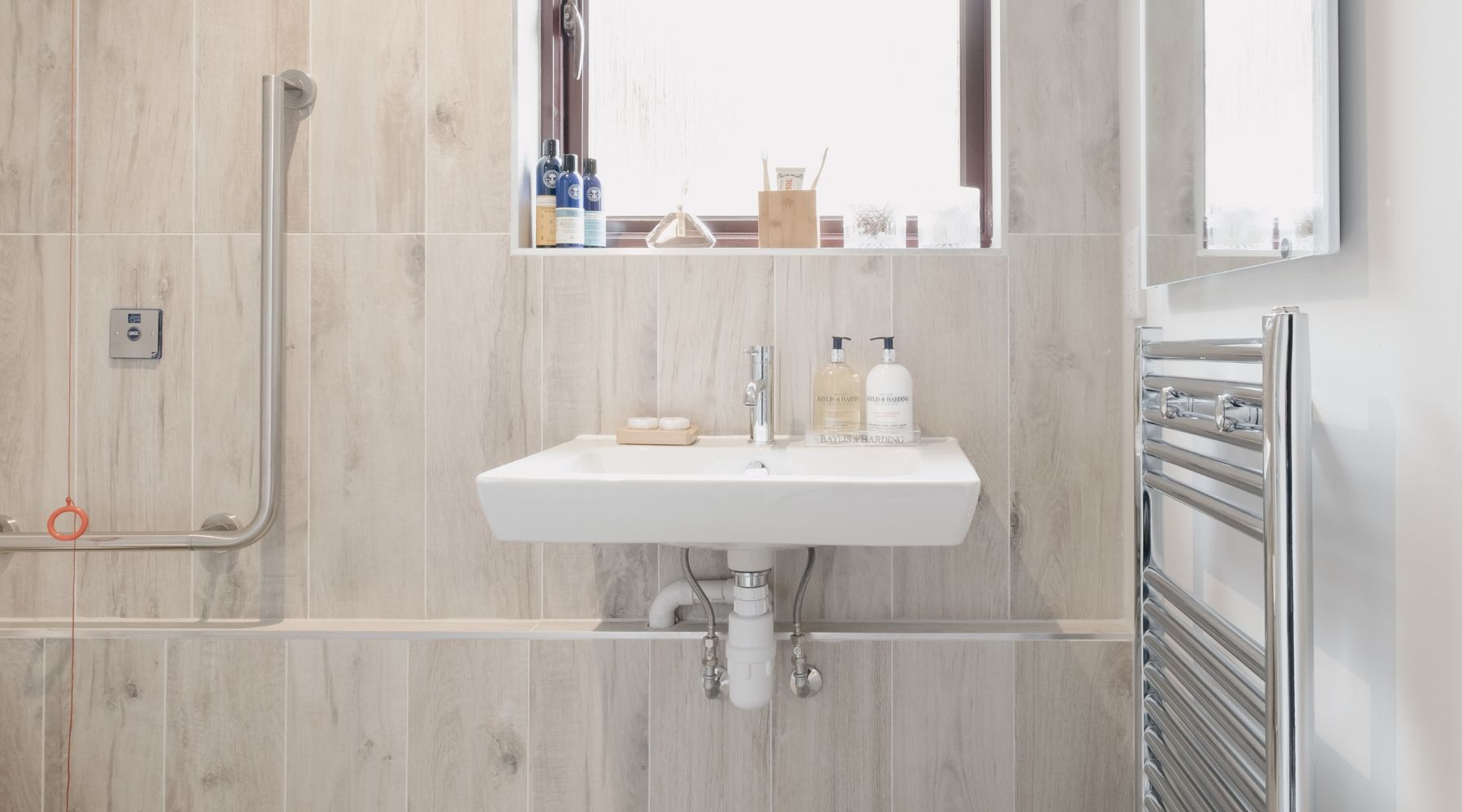 Trinity Lodge future-proofed, accessible apartment bathroom featuring wall-mounted basin, heated towel rail and supportive L-shaped shower riser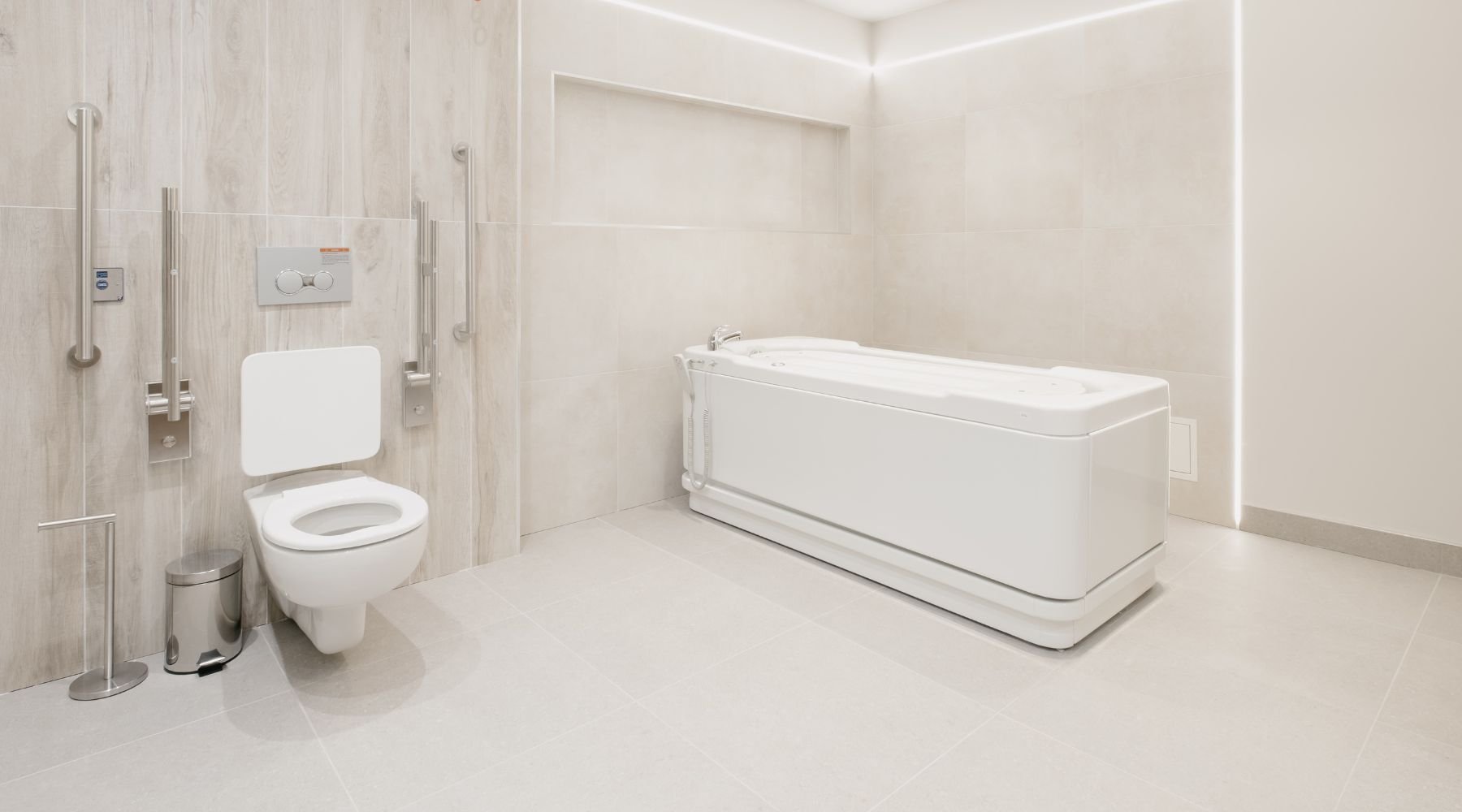 Trinity Lodge assisted bathroom featuring height-adjustable bath and ambient lighting settings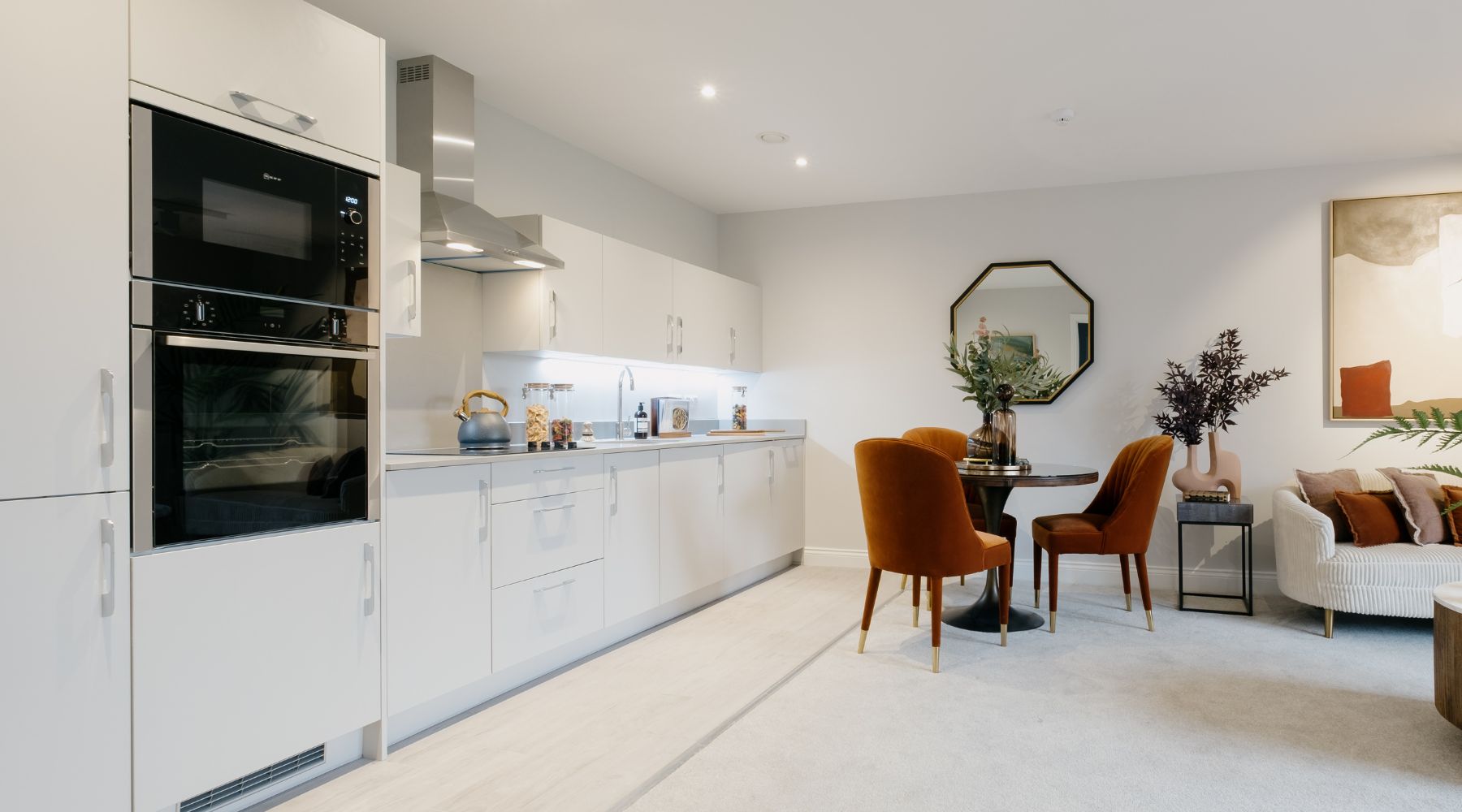 Trinity Lodge future-proofed, accessible apartment, open plan kitchen/dining/living area featuring Side and Hide oven, ceramic hob, integrated fridge/freezer and plentiful easy-access storage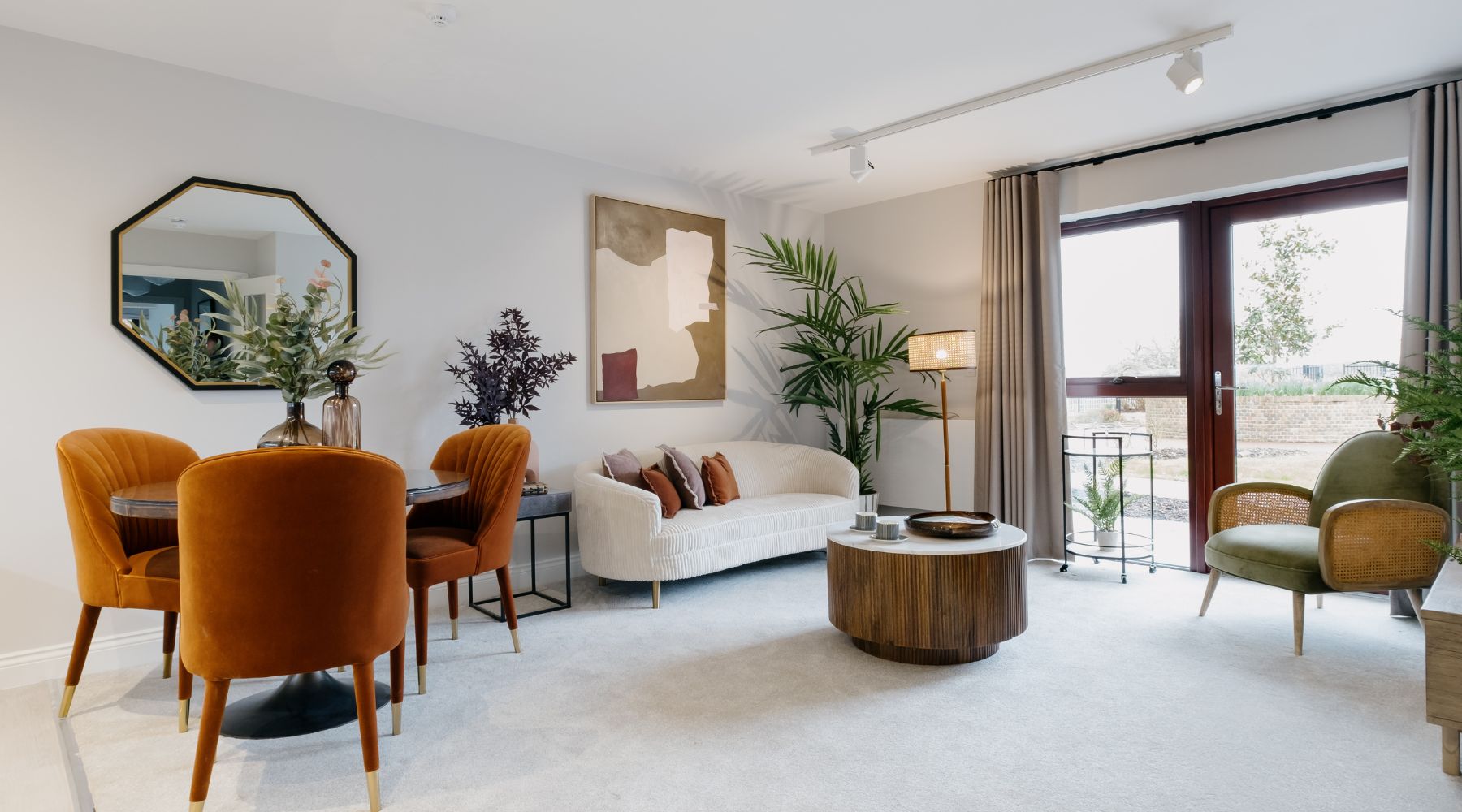 Trinity Lodge apartment open plan dining/sitting area with natural light and biophilia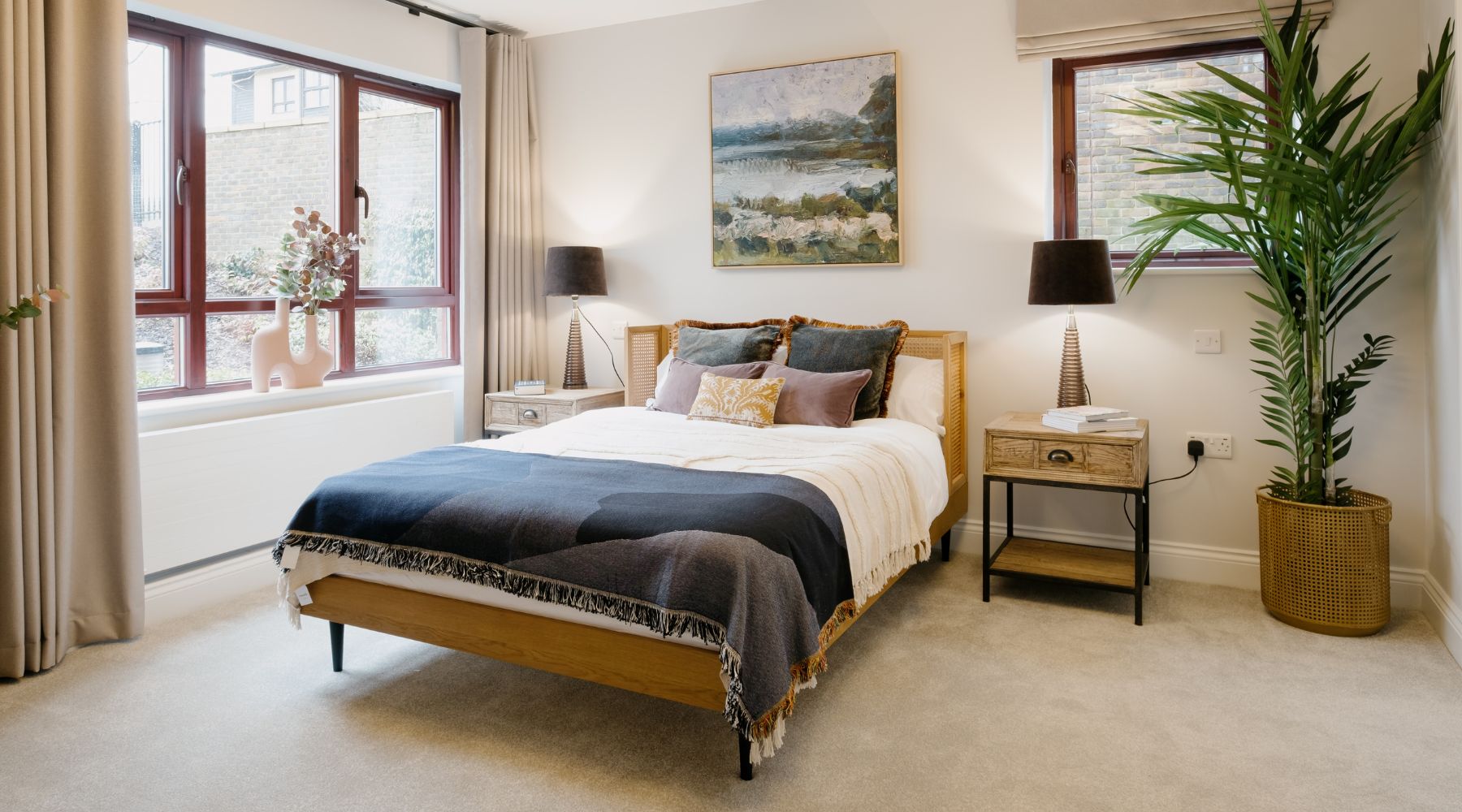 Trinity Lodge bedroom with natural light and biophilia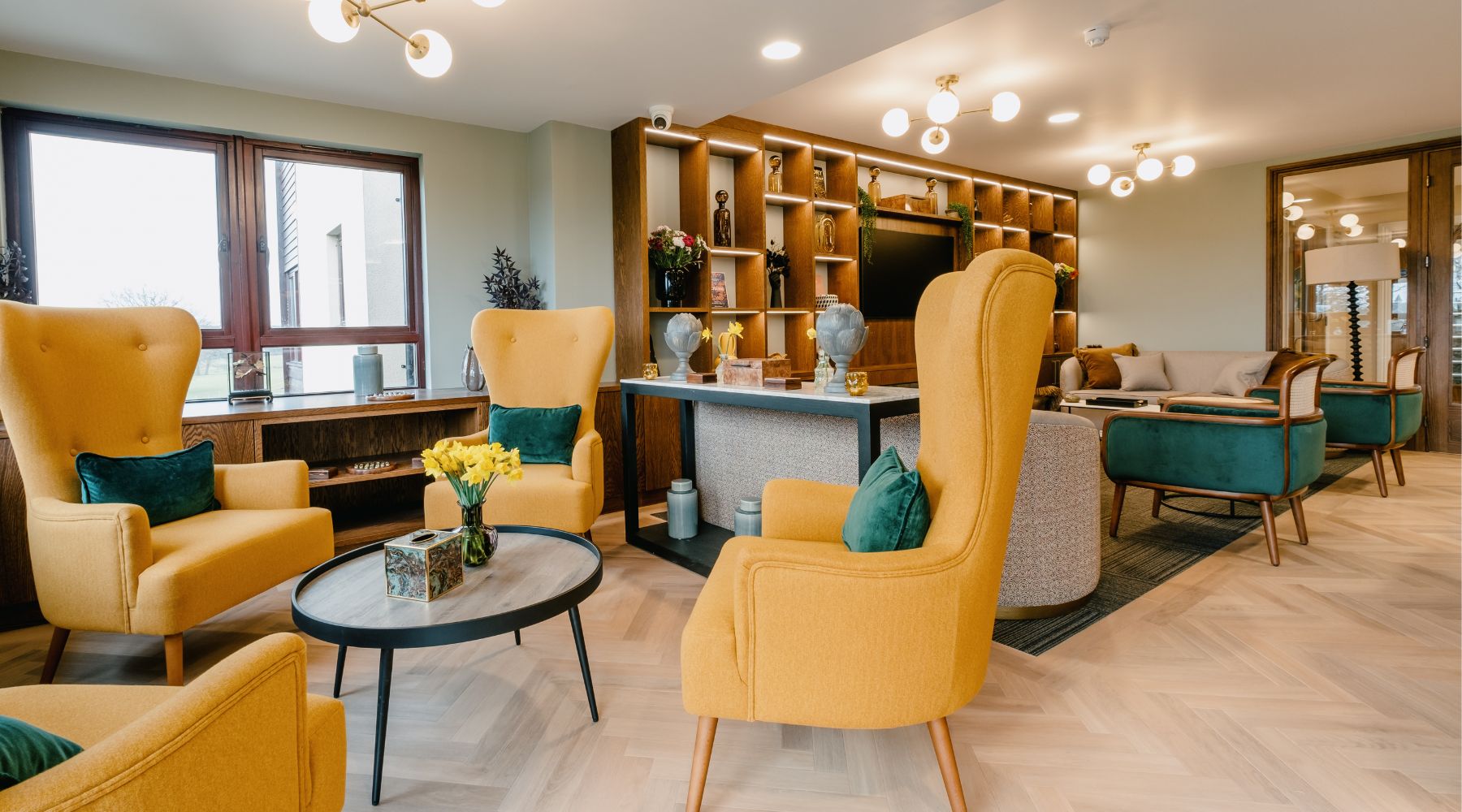 Trinity Lodge lounge area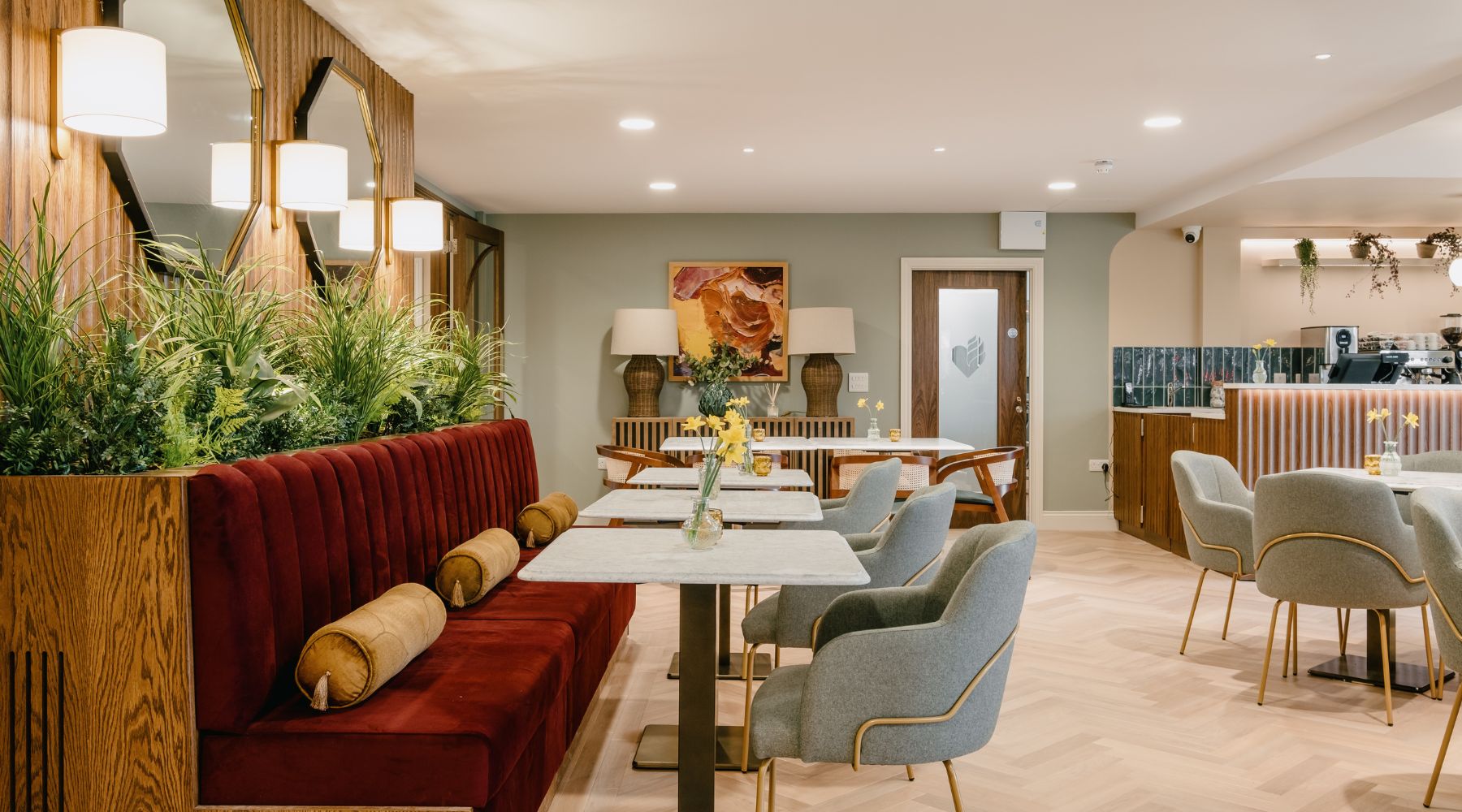 Trinity Lodge dining room with natural wood and biophilia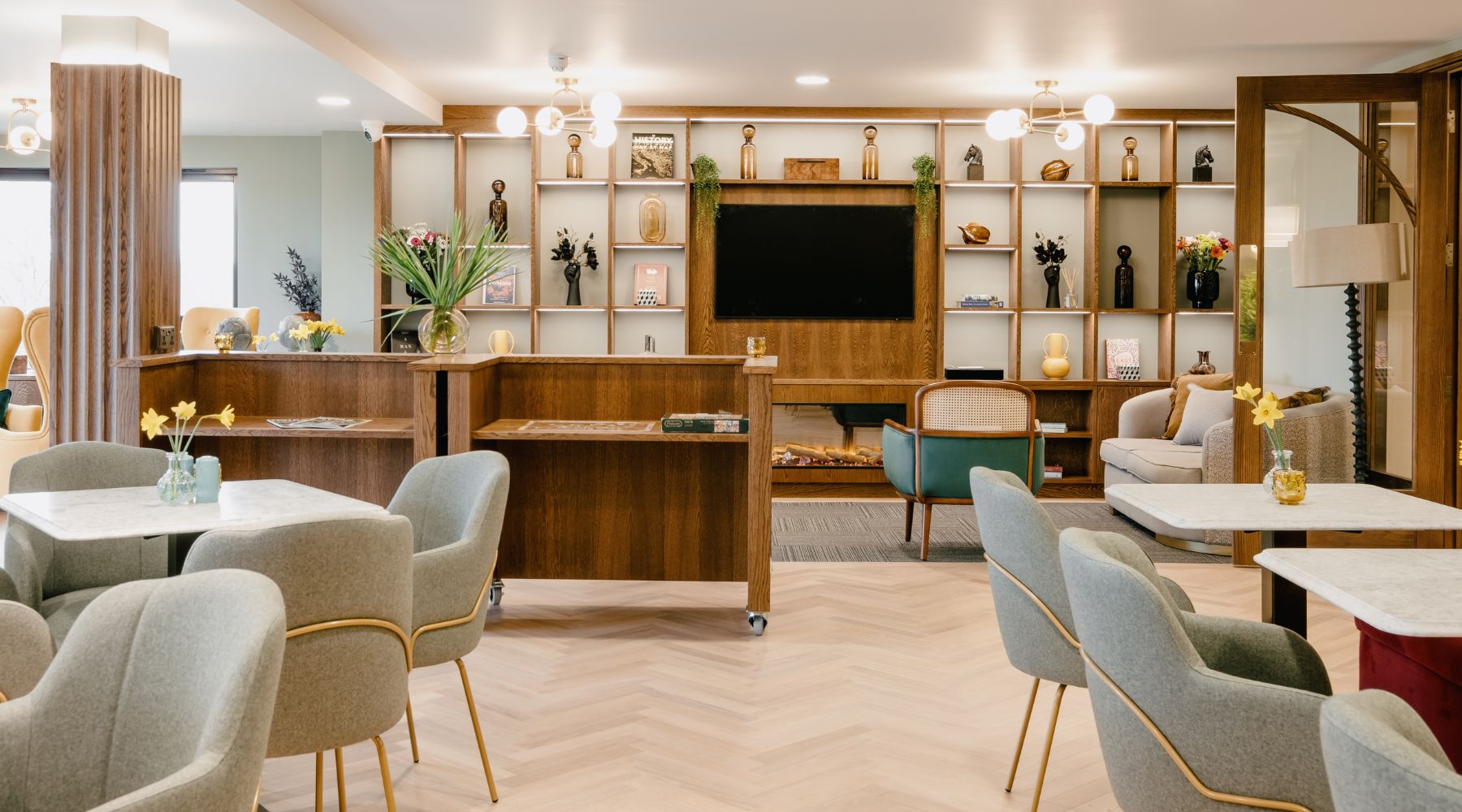 Trinity Lodge dining room with natural wood and biophilia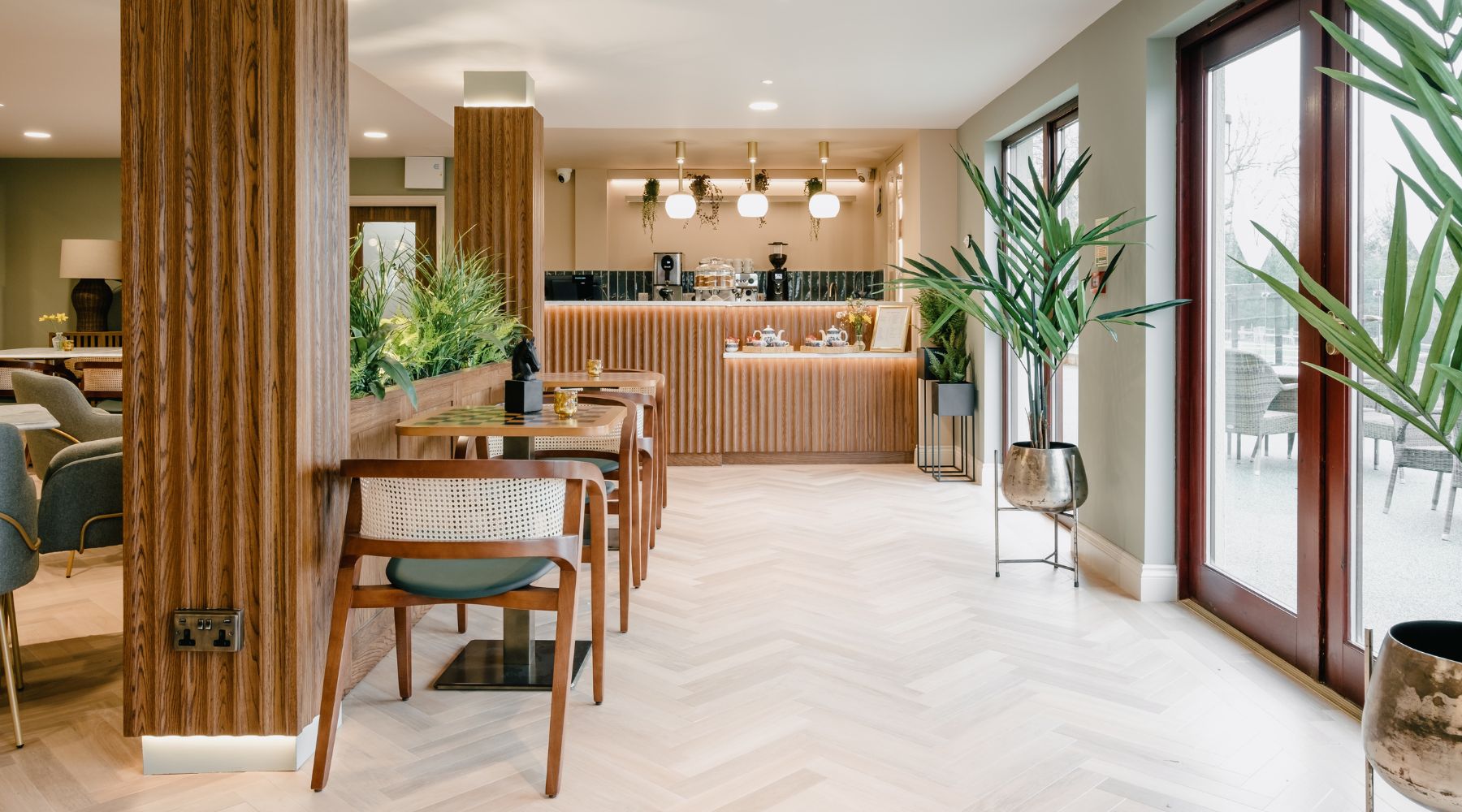 Trinity Lodge dining room with natural wood and biophilia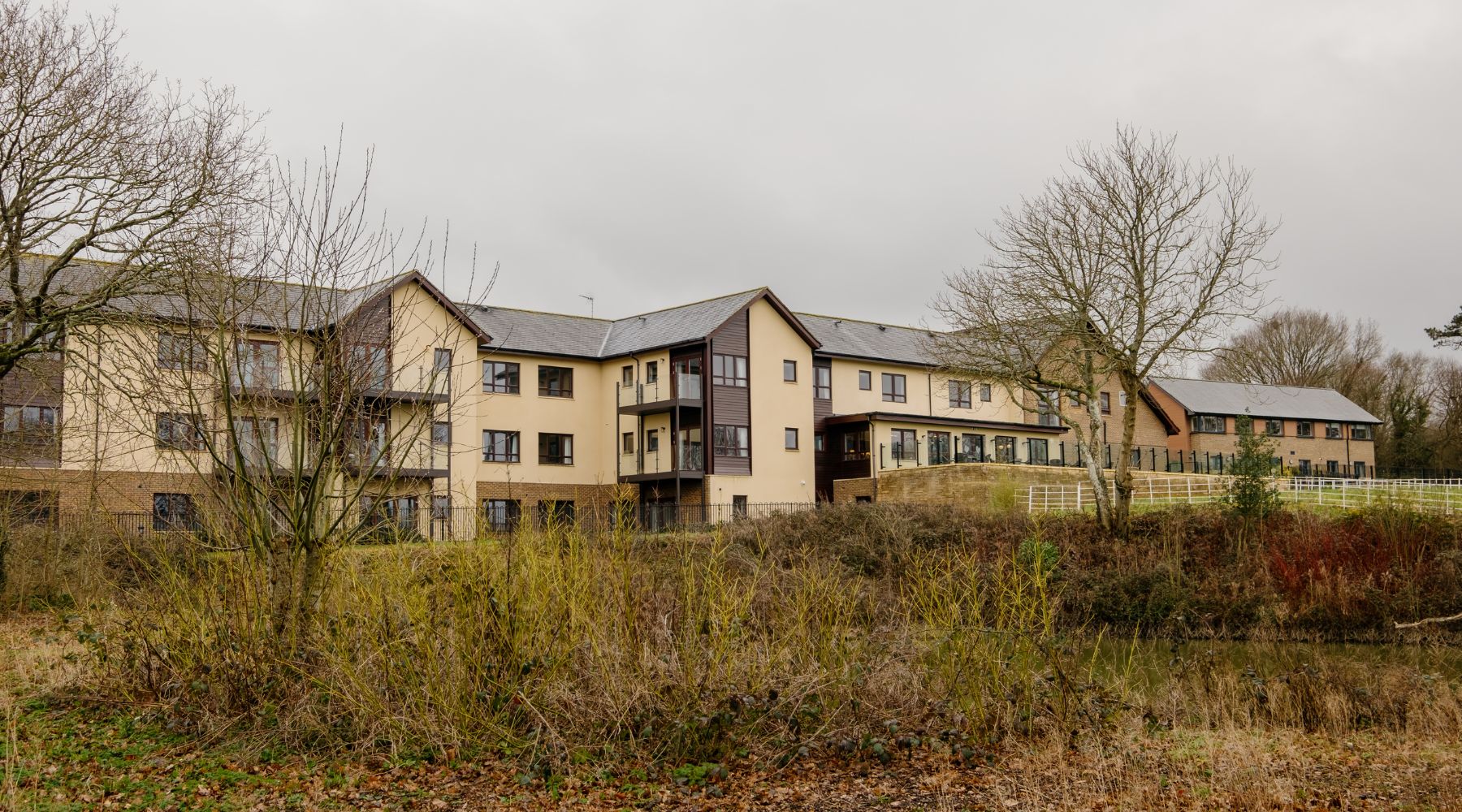 Trinity Lodge exterior
Get in touch.
Our Team are always happy to provide free advice and discuss your requirements. We can also provide free quotes and accessible product specifications tailored to your project budget and design intent.
Get in touch to chat through your plans with us.
Contact us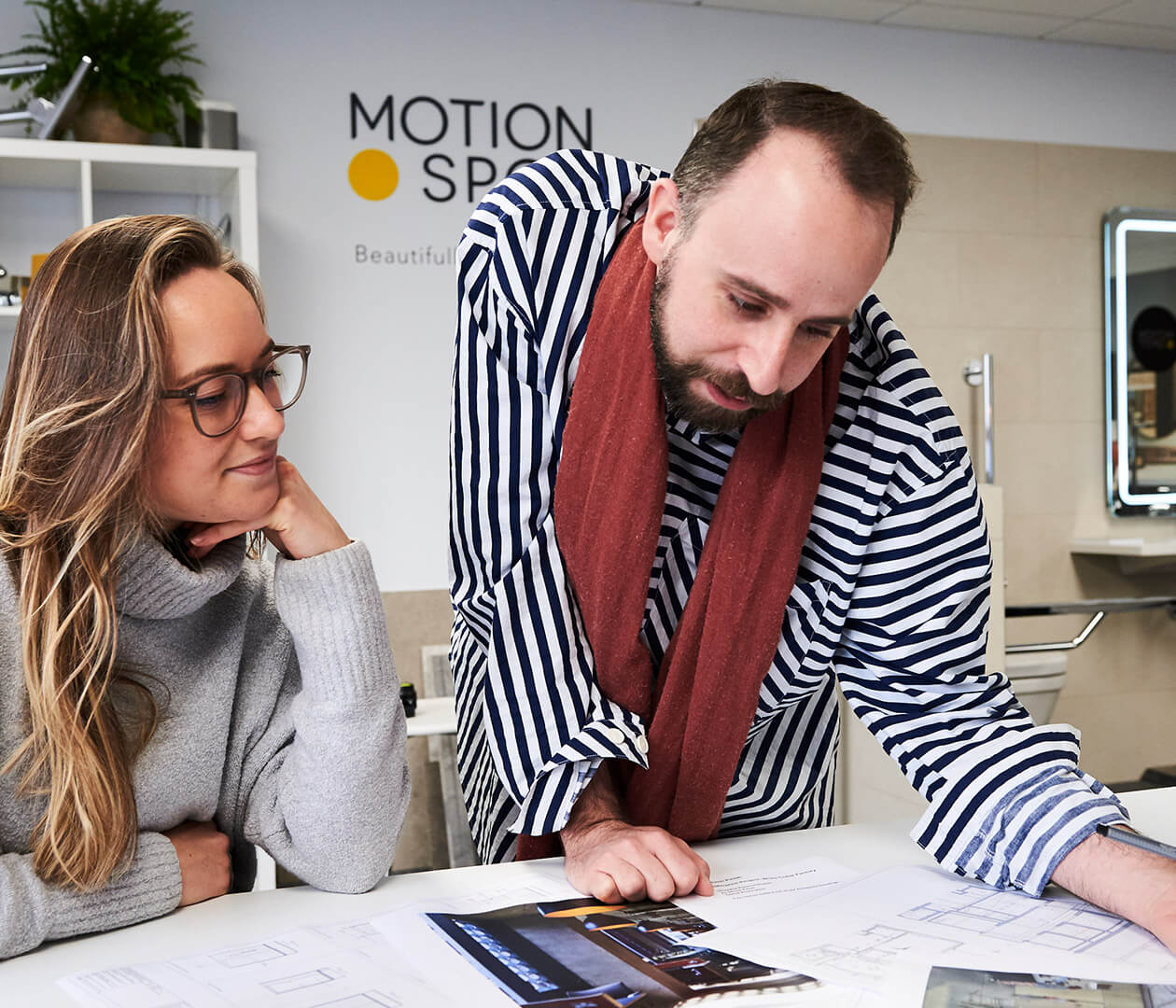 Start a conversation
Get in touch to chat through your plans or requirements and see how we can help. Please complete your contact details below.
Contact us
Stay connected
Sign up to receive the latest inclusive design insight and inspiration from our team.