Hotel Brooklyn, Manchester UK.
Now quite often referred to as 'the most accessible hotel in the UK', Hotel Brooklyn is a boutique hotel that brings a taste of Brooklyn to Manchester.
Project background.
Bringing unmistakeable New York flare to Manchester, Hotel Brooklyn has 189 boutique rooms set across 10 storeys, plus conference rooms, a restaurant, bar, and mini cinema.
The hotel features 18 wheelchair and ambulant accessible rooms, including two with ceiling track hoists.The aim was to embed accessibility across all elements of the hotel to ensure that guests with a range of physical, sensory, and cognitive impairments can enjoy everything the hotel has to offer.
Project scope.
Bespoke Hotels (opens in a new tab) engaged Motionspot as access designers for their Hotel Brooklyn (opens in a new tab) in Manchester. We advised on every aspect of the hotel's accessibility credentials and, working alongside Squid Inc (opens in a new tab), we fulfilled the vision of a beautiful and accessible hotel.
Drawing inspiration from the lively New York borough, the hotel has an industrial aesthetic, full of exposed brickwork and polished concrete creating an airy, Big Apple apartment feel. Motionspot specified and supplied accessible products that perfectly blended into this design scheme.
Ceiling track hoists
This hotel features first-of-their-kind accessibility features. Most notable are the ceiling track hoists installed in two of their 'Liberty Suites'. These devices are cleverly concealed within a lighting feature and are stored inside a specially designed compartment in the wardrobe when not in use.
Motionspot helped Hotel Brooklyn become the first hotel anywhere in the world to integrate a hoist of this kind. By considering accessibility as an integral part of the design scheme new standards were set and the project stands as an industry leading example of what can be achieved.
The innovative ceiling track hoist concealed in a recessed lighting feature.
Bedrooms
Creating an enjoyable and comfortable environment often comes down to the small, but often overlooked, details. This was the case at Hotel Brooklyn where considerable care was taken to create a welcoming and accessible experience for all guests. Elements of the design included:
Optimising location and height of the safe, hooks, spyholes and positioning the mini bar so that wheelchair users, guests shorter in stature and those who have difficulty bending down can reach them easily.
Fully adjustable wardrobe and clothes rail, and desks designed to be accessible for all guests.
Curtains that can be controlled from a panel by the bed which also included a sleek, brass emergency call button. These call alarm buttons were also built into the en-suite replacing the often misused and unsightly red cords more commonly associated with accessible toilets.
18
wheelchair and ambulant accessible rooms
En-suite bathrooms
The bathrooms featured fold-up shower seats and matt black removable support rails which allow a room to be adapted to each guest's individual requirements. Also installed were easy to operate lever tap and shower controls, accessible flush buttons and carefully selected floor and wall tiles that minimised glare and provided fully slip-resistant surfaces.
Communal Spaces
A level access entranceway and lowered reception desk provided access to wheelchair users or for any guests wishing to take a seat at check in.
Throughout the public areas several design choices were made to help support guests including providing accessible furniture and creating beautifully designed wheelchair accessible public toilets.
Finally, a thorough training program was implemented for the staff at the hotel to introduce them to the physical modifications made in the hotel. This ensured they understood what the different access features were and how they might benefit guests during their stay. Motionspot also supported Hotel Brooklyn's Access Champions and the creation of an Access Charter (opens in a new tab) for their website.
Awards
Since opening, Hotel Brooklyn has many plaudits, including being shortlisted for a Hotel Designs Britlist 2020 Award (opens in a new tab) and Runner Up National Geographic Travel Big Sleep Awards 2020 (opens in a new tab)
"Aside from the social impetus, the business case for accessibility is undeniable. The result has been beautifully designed rooms that have become our most popular suites. It's been so successful we're planning to recreate the model across our new Hotel Brooklyns in Leicester and Liverpool".
Robin Sheppard, chairman of Bespoke Hotels
Gallery.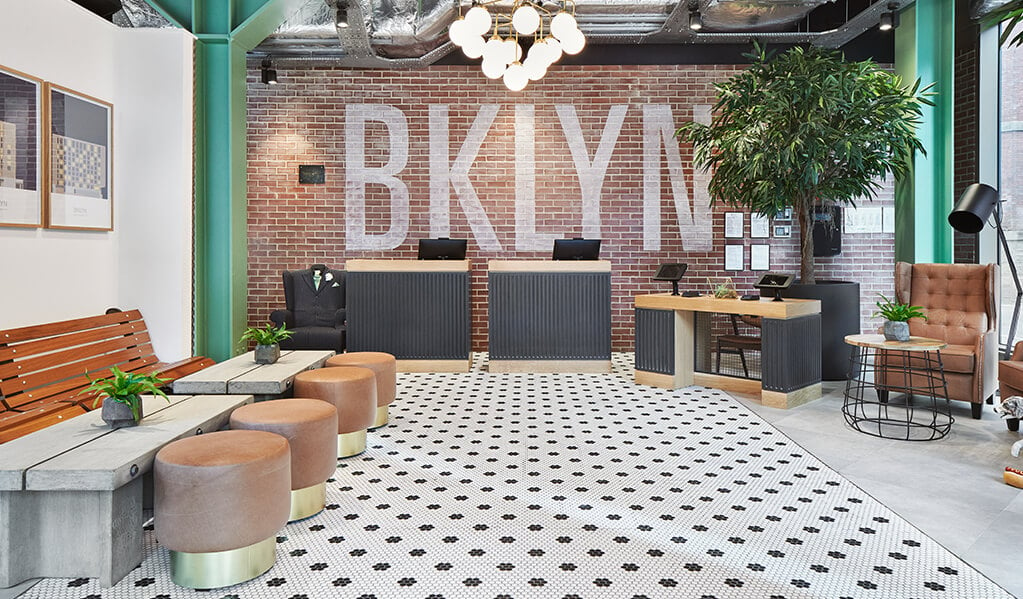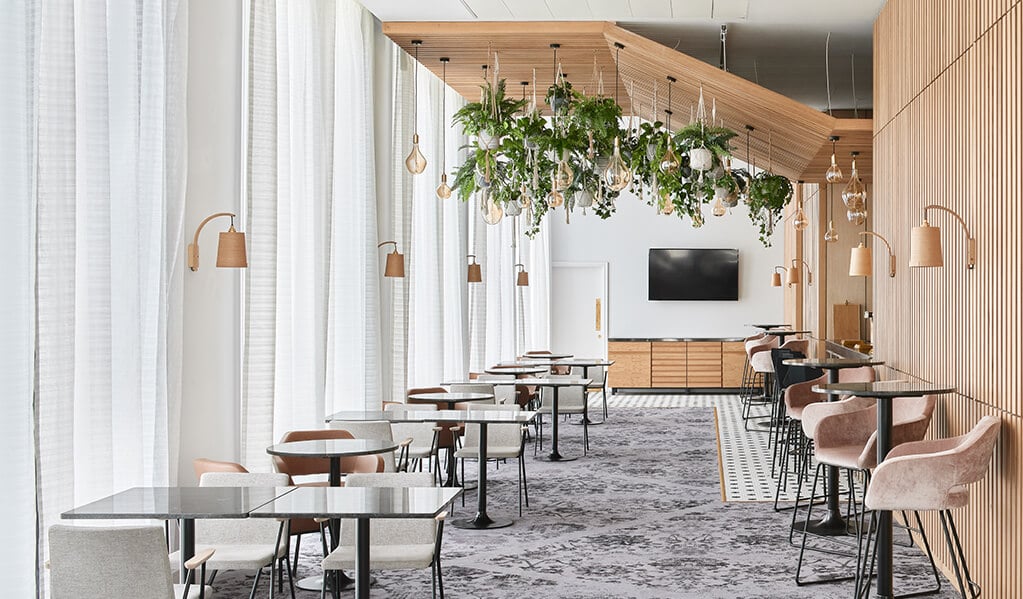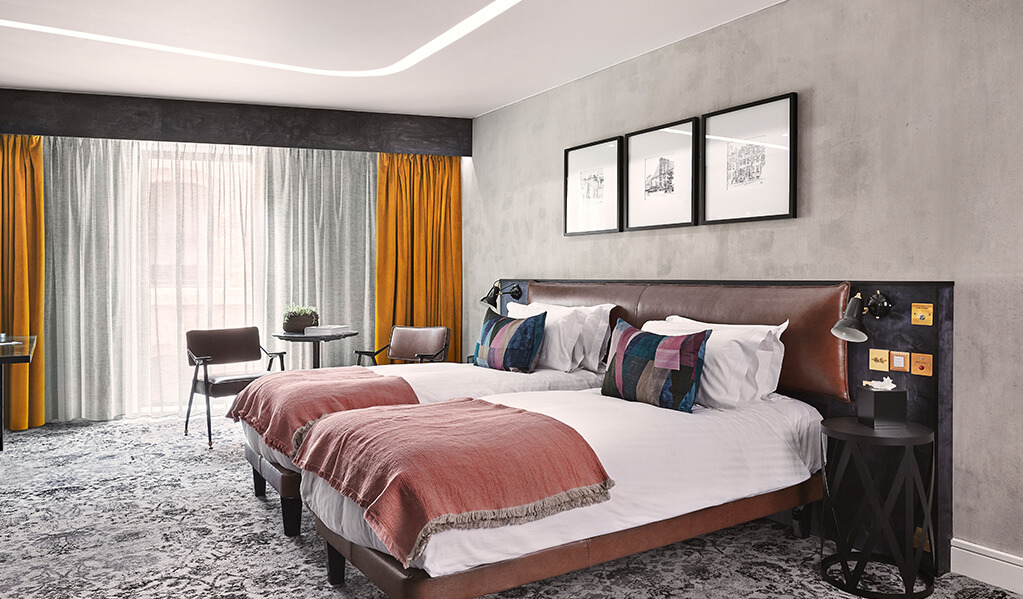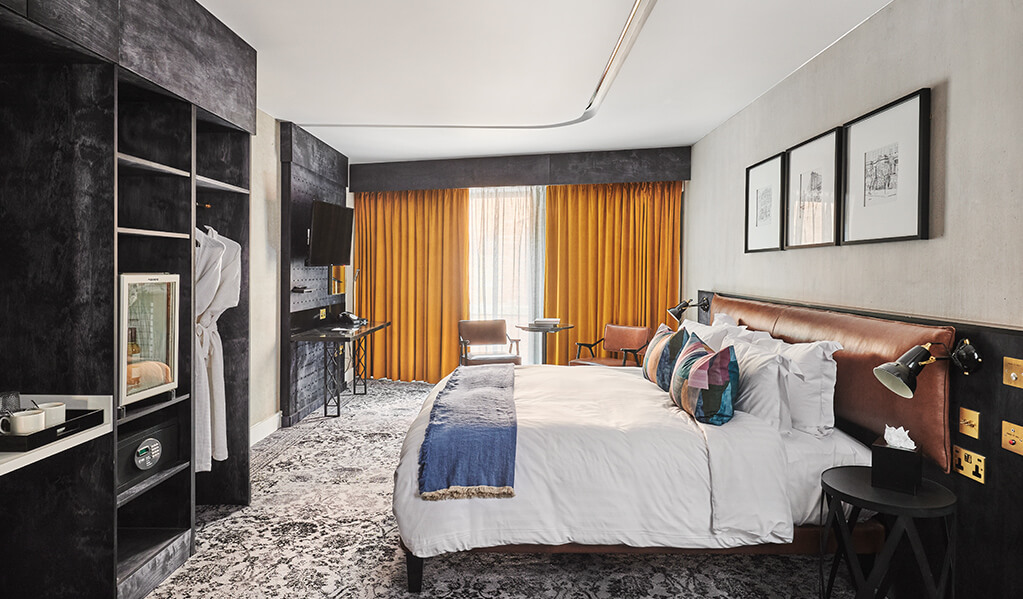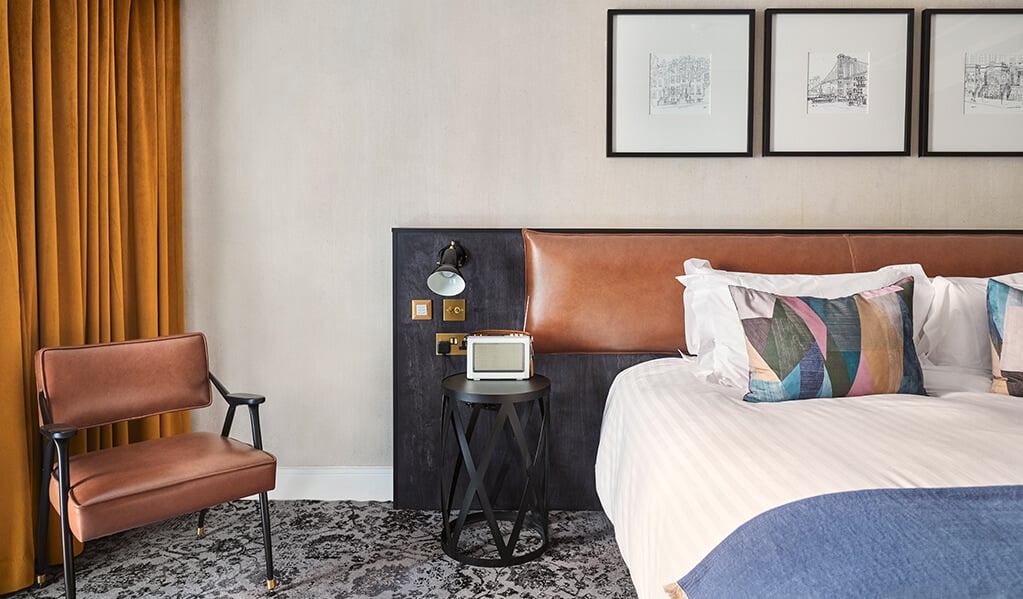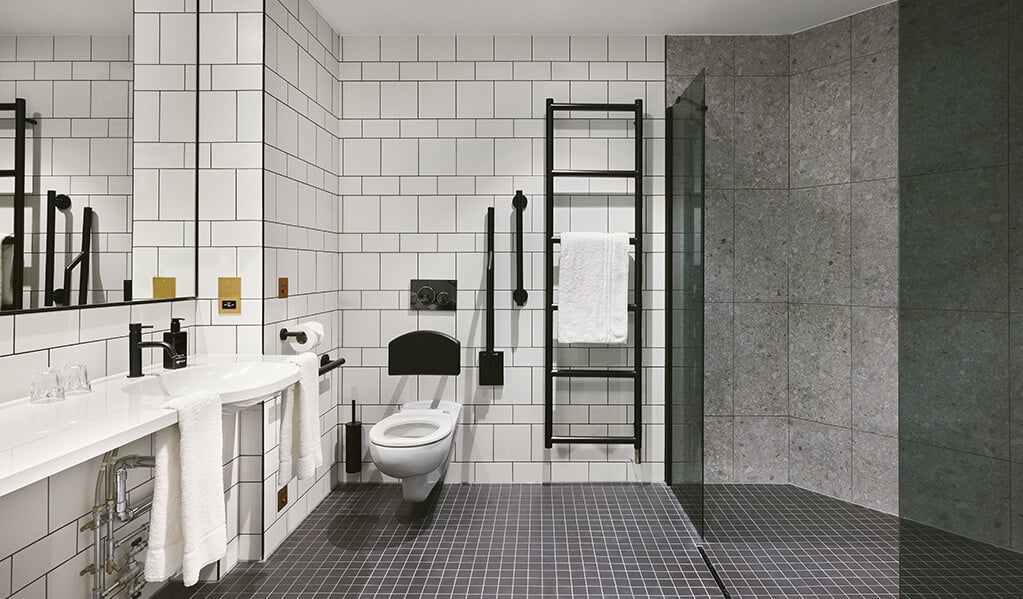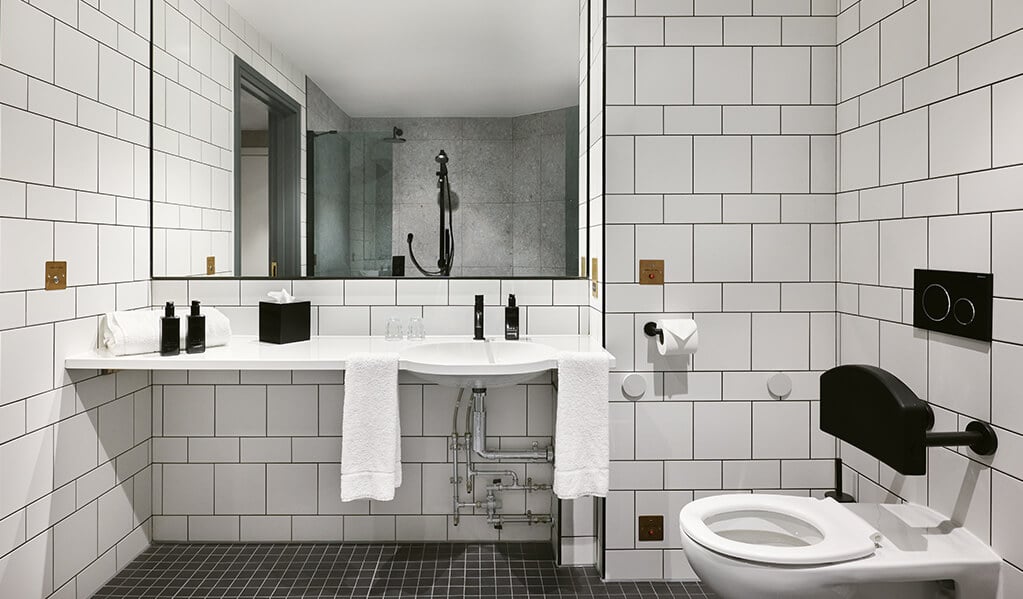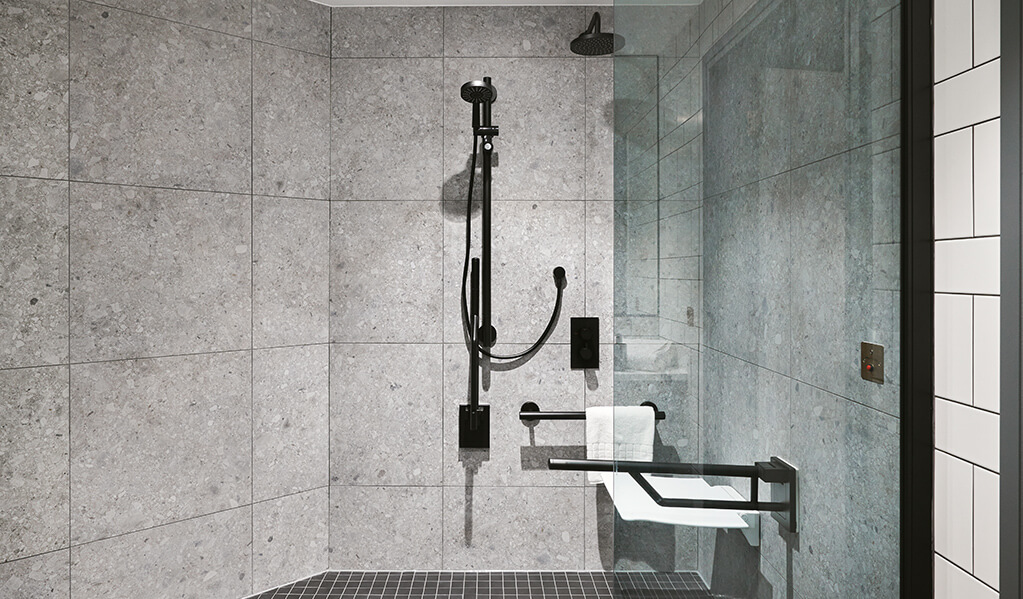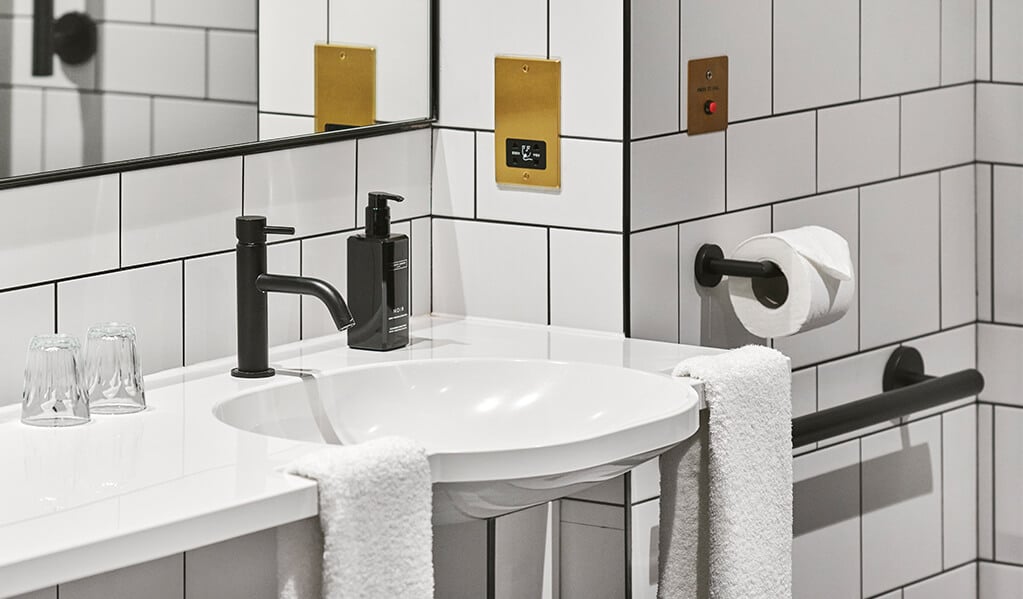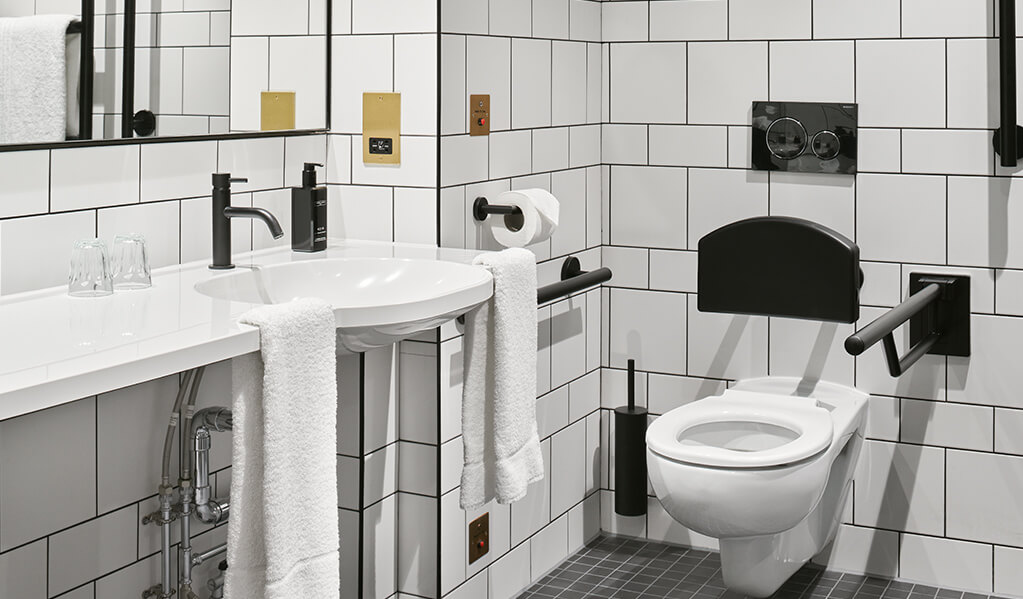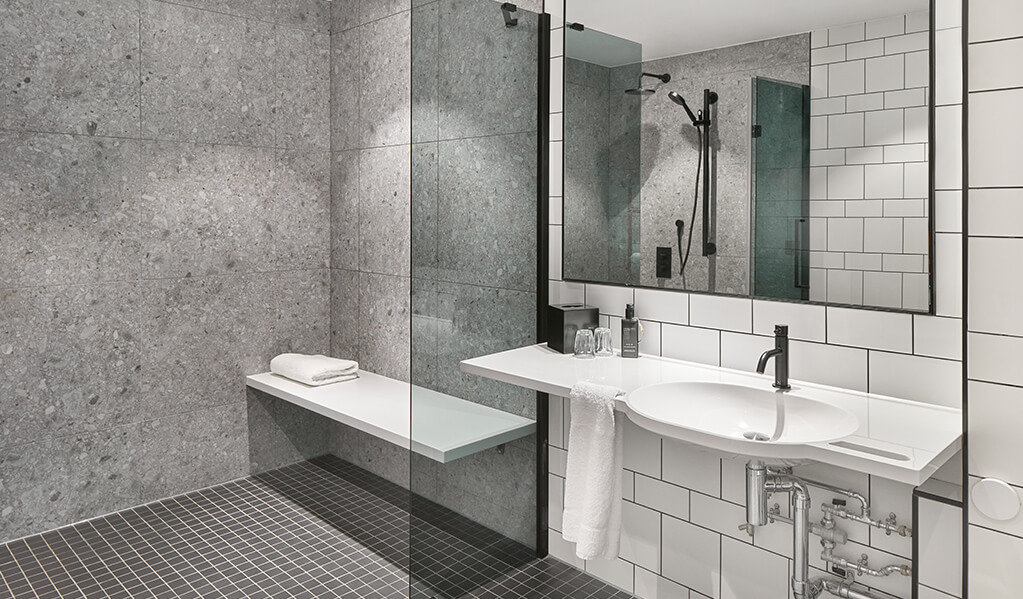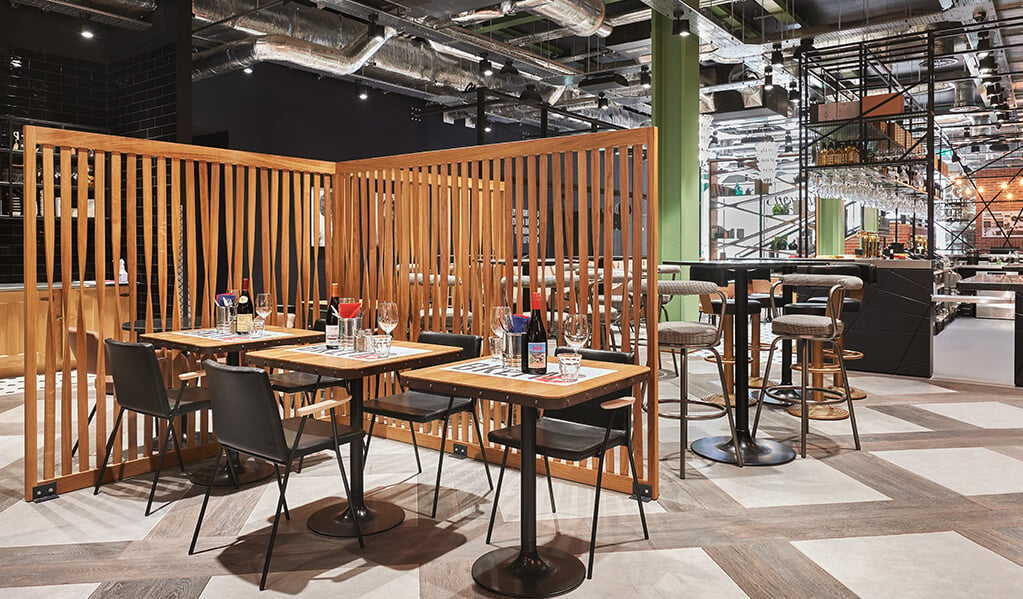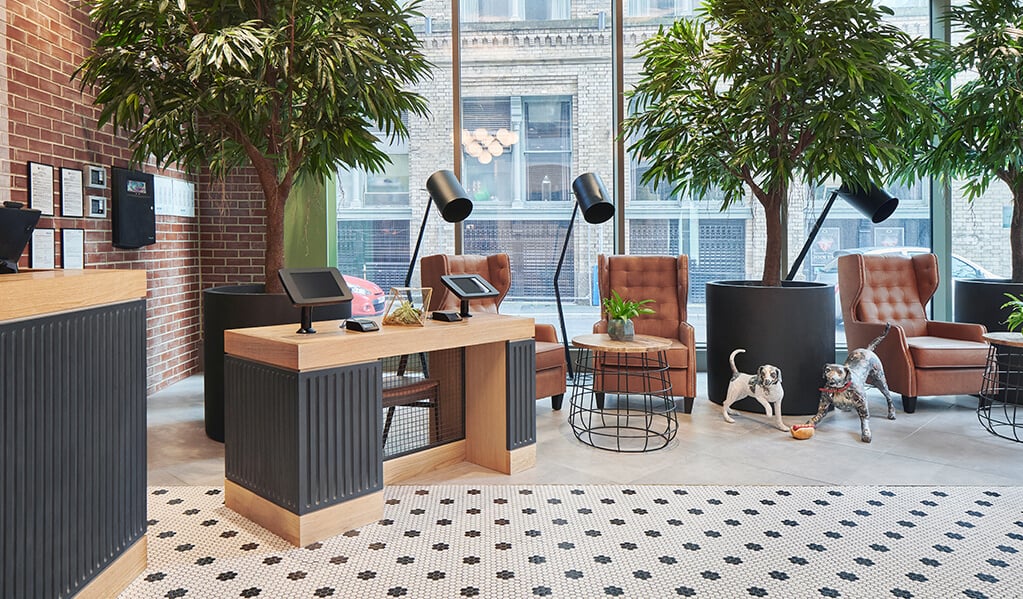 Get in touch.
Our Team are always happy to provide free advice and discuss your requirements. We can also provide free quotes and accessible product specifications tailored to your project budget and design intent.
Get in touch to chat through your plans with us.
Contact us