With industry awards season in full-swing we wanted to take a moment to share some of our clients who have been honoured lately. They include an inclusive European Headquarters workplace, an accessible holiday home which enables people with complex needs to visit London, and a blueprint for accessible and affordable over 55s living.  
Barclays Glasgow Campus
Our client Barclays' Glasgow campus has won The British Council for Offices (BCO) Awards 2023 in an impressive four categories:
Best of the Best
National & Regional winner - Corporate Workplace
Regional winner - Innovation
Regional winner ESG - Scotland
Despina Katsikakis, President of the BCO, said of this year's winners: "What is of particular importance is how workplaces are making a positive social impact." Richard Kauntze, Chief Executive of the BCO added: "This year, all the winners demonstrated a clear passion and commitment which goes beyond simple commercial excellence. Putting ESG at the heart of their decision making was undoubtedly more evident, shining a light on the meaningful role that offices play in society."
The Barclays Campus was described as: "Exceptional workplace design with inclusivity and sustainability at its core has brought a truly outstanding, world-class facility to Glasgow. It is an exemplar of holistic design and thinking that will act as catalyst for future development and sets the bar at the highest level for others to aspire to."
The judges were particularly impressed with the benefits the Campus has delivered for both employees and the wider community through considered placemaking and social initiatives. Combining such initiatives with exceptional workplace design makes it a "truly outstanding" project, the judges remarked. They also commented that it is notable for its focus on creating an inclusive and "barrier-free" working environment.
See the full Barclays case study for more information including our contribution to the inclusive design of this 'Best of the Best' workplace. 
AbleStay
Huge congratulations to London's first fully accessible holiday home for people with complex physical disabilities for winning three prestigious awards:
The Accessibility Award at The Caterer's CATEYS Awards
The Best Accessible Toilet/Bathroom Award at the Blue Badge Access Awards (BBAAs)
The Above and Beyond Award at the Blue Badge Access Awards
The CATEYS are regarded as the Ocsars of the hospitality industry, while the BBAAs recognise the venues providing the 'Gold Standard' for accessible style and design.
CATEYS judges described AbleStay as being a "shining example of design-led accessible accommodation and one that has a perfect combination of a commitment to its guests while being a commercial opportunity," while the BBAA panel said: "Every inch of detail has been considered to make for an easy and stress-free stay including: peninsular locations for toilets and height adjustable baths, profiling beds, ceiling hoists that connect the bedroom to the bathroom, and a changing/shower trolley. A 'wheelchair friendly everything' for a truly accessible stay which delivers the stylish BBAA 'wow' factor!"
Read the full Ablestay case study including our involvement with the now award-winning accessible bathroom.
Grace House
It was fantastic to see Grace House win Best Supported Housing Development (urban) at the Inside Housing Awards.
The Central & Cecil (Aster Group) flagship development in Westminster which provides much needed affordable and accessible housing was delivered by a project team which included Regal London, Ryder Architecture, and Motionspot.
It is hoped that this award-winning development will inspire housing developers, local authorities, and wider stakeholders about what is possible when creating attractive, accessible, inclusive, and affordable homes for people aged over 55.
Download our Grace House white paper to find out more about how Grace House answers the challenge of integrating housing, social care, and health set out in the Social Care White Paper.
Could you be an award-winner?
We encourage all our clients to enter awards. It is a great way to showcase your commitment to inclusion and your venue's stunning facilities to customers. We are always happy to help with any wording around inclusive design features to support entries. Email team@motionspot.co.uk for support.
Get in touch.
Our Team are always happy to provide free advice and discuss your requirements. We can also provide free quotes and accessible product specifications tailored to your project budget and design intent.
Get in touch to chat through your plans with us.
Contact us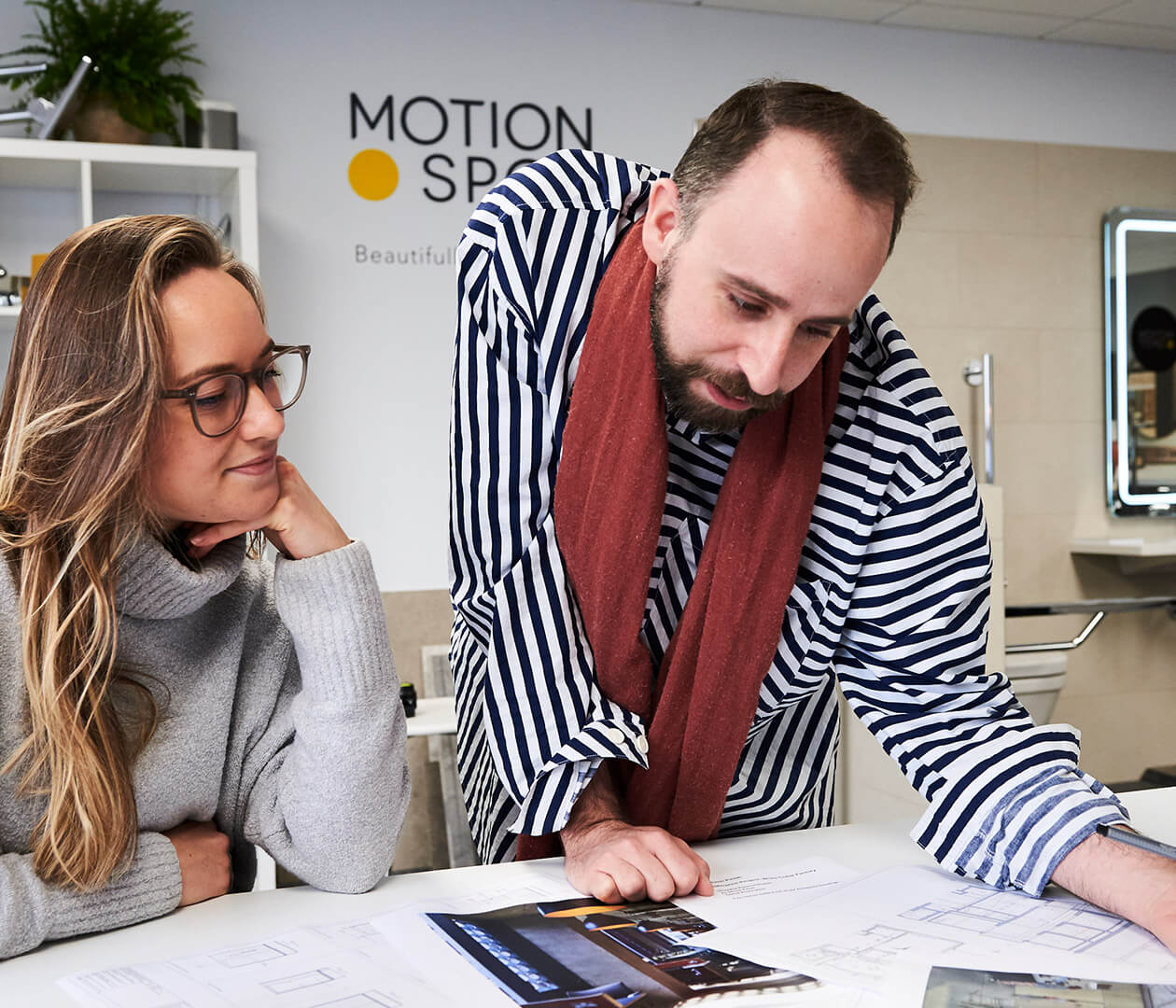 Start a conversation
Get in touch to chat through your plans or requirements and see how we can help. Please complete your contact details below.
Contact us
Stay connected
Sign up to receive the latest inclusive design insight and inspiration from our team.