The Londoner Hotel, Leicester Square.
The world's first super boutique hotel raising the bar for design-led accessible features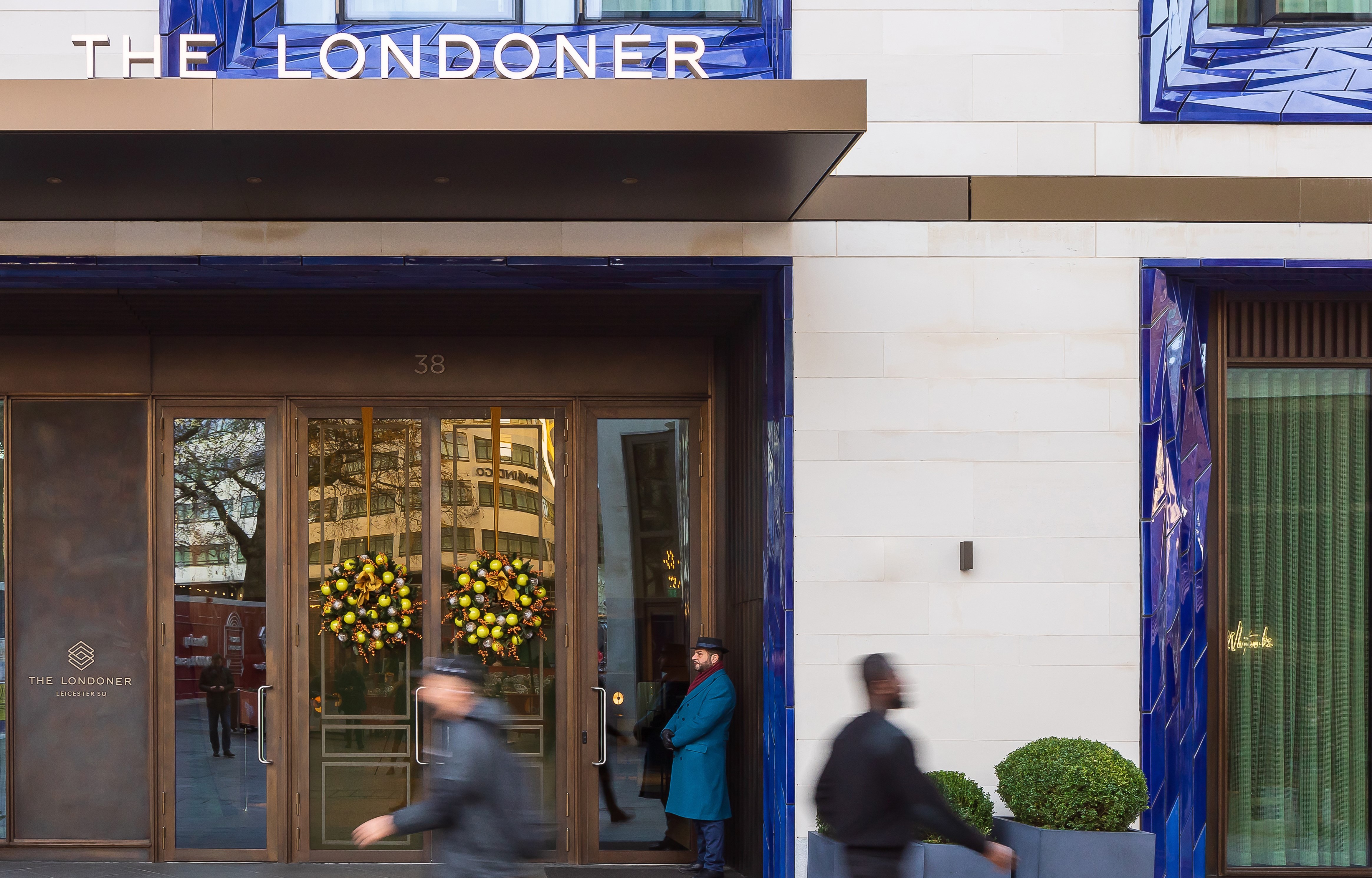 Exterior of The Londoner, 5* hotel in Leicester Square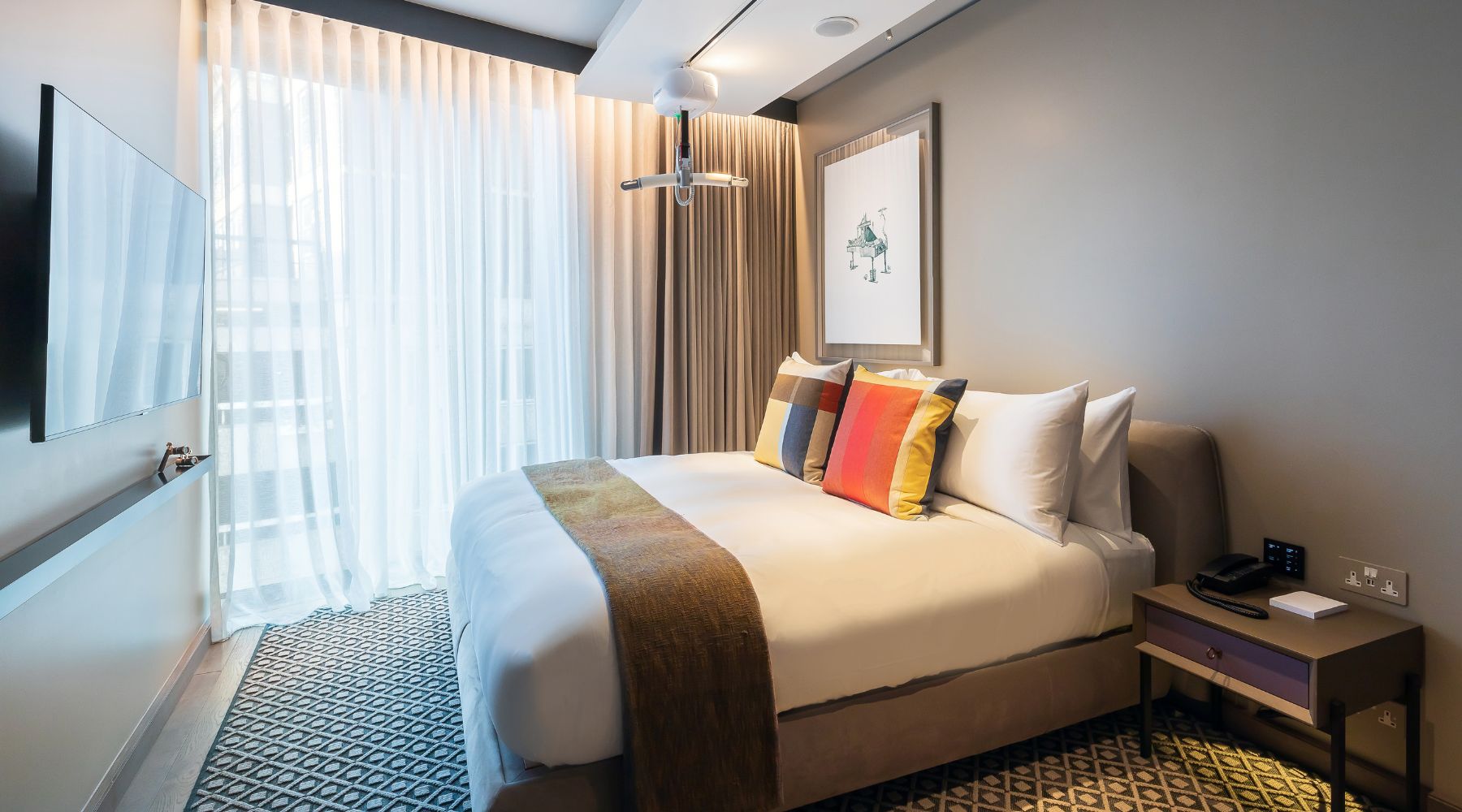 Accessible bedroom at The Londoner inc ceiling-track-hoist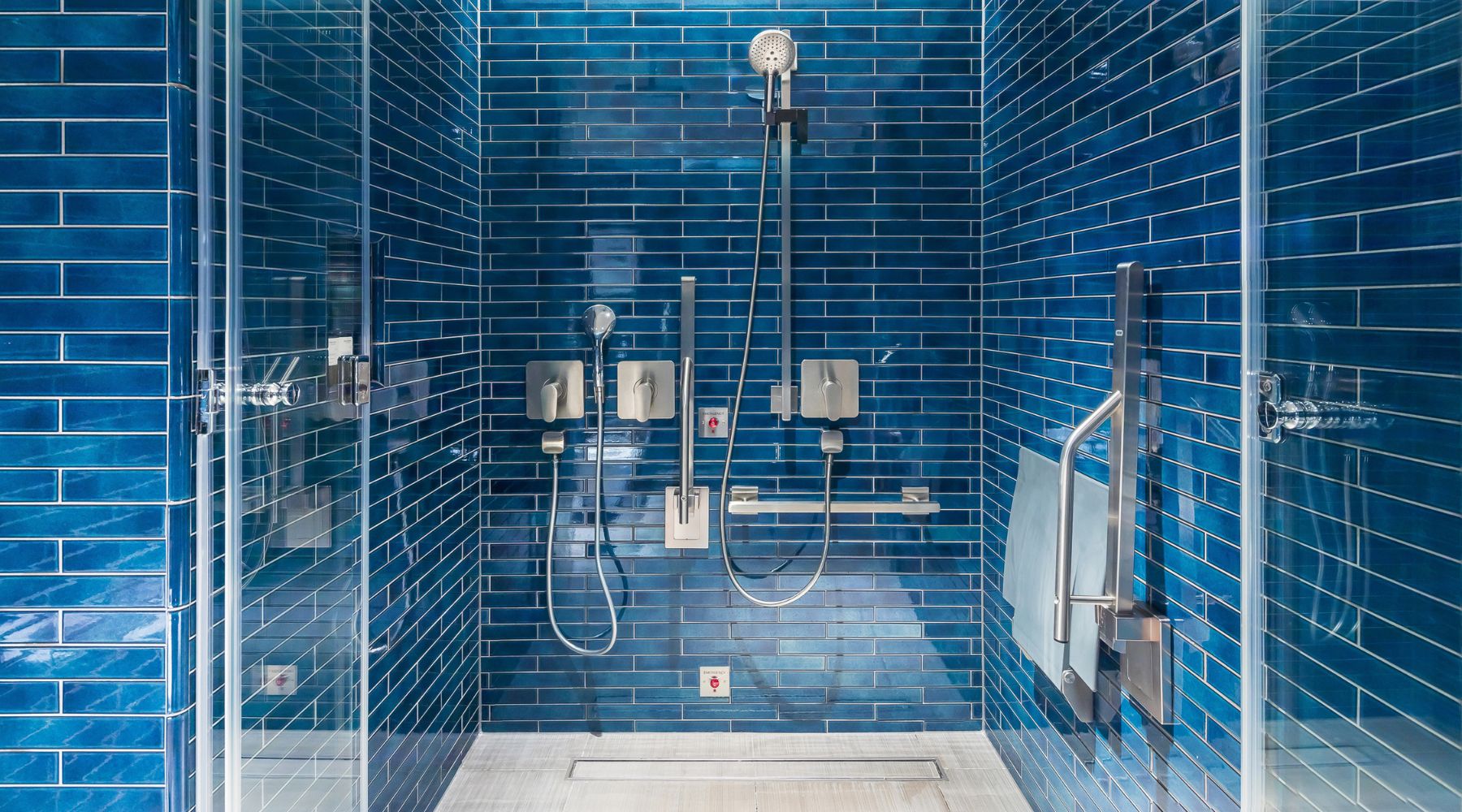 Accessible bathroom at The Londoner inc grab rails and shower seat
5* luxury accessible accommodation at The Londoner
Project brief .
The Londoner is the world's first super boutique hotel. Owned and operated by Edwardian Hotels, The Londoner brings 5-star luxury across 350 bedrooms and 16 storeys to London's Leicester Square.
Motionspot was appointed to help the hotel raise the bar for super high-end accessible features which integrate seamlessly with the hotel's wider design intent.
"From the brilliantly equipped accessible rooms to the roof top bar....The hotel is fabulous; beautifully appointed with luxury finishes at every turn."
Hotel guest on TripAdvisor
Project scope .
The project scope included 18 accessible en-suite bedrooms, communal accessible toilets, and a Changing Places facility.
Accessible bedrooms
In all 18 accessible rooms, Motionspot advised on accessible design features. This included careful positioning of switches, temperature control panels, and garment hooks to make them reachable by wheelchair users and people of different statures. Ceiling-track-hoists were also fitted in two bedrooms to assist with wheelchair transfers.
Accessible en-suites
Motionspot specified and supplied design-led accessible products which perfectly complement the vibrant blue metro tiles and the hotel's super boutique aesthetic. The outcome is highly functional accessible bathrooms that in no way compromise on luxury or style. Design-led accessible product selections include:
Stylish supportive grab rails – including removable options so that support can be quickly and discreetly added or removed in-line with guest's bespoke needs
Emergency push button alarms as a stylish and hygienic alternative to red pull cords
Sleek, adjustable wall-mounted shower seats
Award-winning
In 2022, The Londoner's '8 Bar' won the Blue Badge Access Award for Best Bar. The bar is modelled on a Japanese izakaya, part pub and part tapas bar. Judges praised the layout, the atmosphere, and the accessible toilet. The last of which was specified and supplied by Motionspot and is in keeping with its decadent surroundings.
Changing Places
We also helped The Londoner to create one of the most stylish Changing Places facilities in the UK. While standard accessible toilets meet the needs of some disabled people, they do not meet the needs of the 250,000+ people in the UK who require personal assistance to use the toilet or to change continence pads. This group spans children and adults and includes those with profound and multiple learning disabilities, spinal injuries and people living with stroke.
Large format black marble effect wall tiles elevate the space, which includes:
A changing bench that is easily height adjustable for assisted transfers from a wheelchair
A ceiling track hoist that can carry a person to all the essential areas including the toilet and changing bench
A power assisted, height adjustable basin with integrated handgrips either side
A level access shower area with a slip resistant shower seat, hinged and fixed grab rails
"It is our priority to provide a welcoming, comfortable, and accessible experience for all, and we are proud to put smiles on our guest's faces during their stays. We understand how important accessibility is for all our guests and strive to keep our hotel up-to-date with the latest facilities so everyone can feel at home."
Charles Oak, General Manager at The Londoner Hotel
Gallery.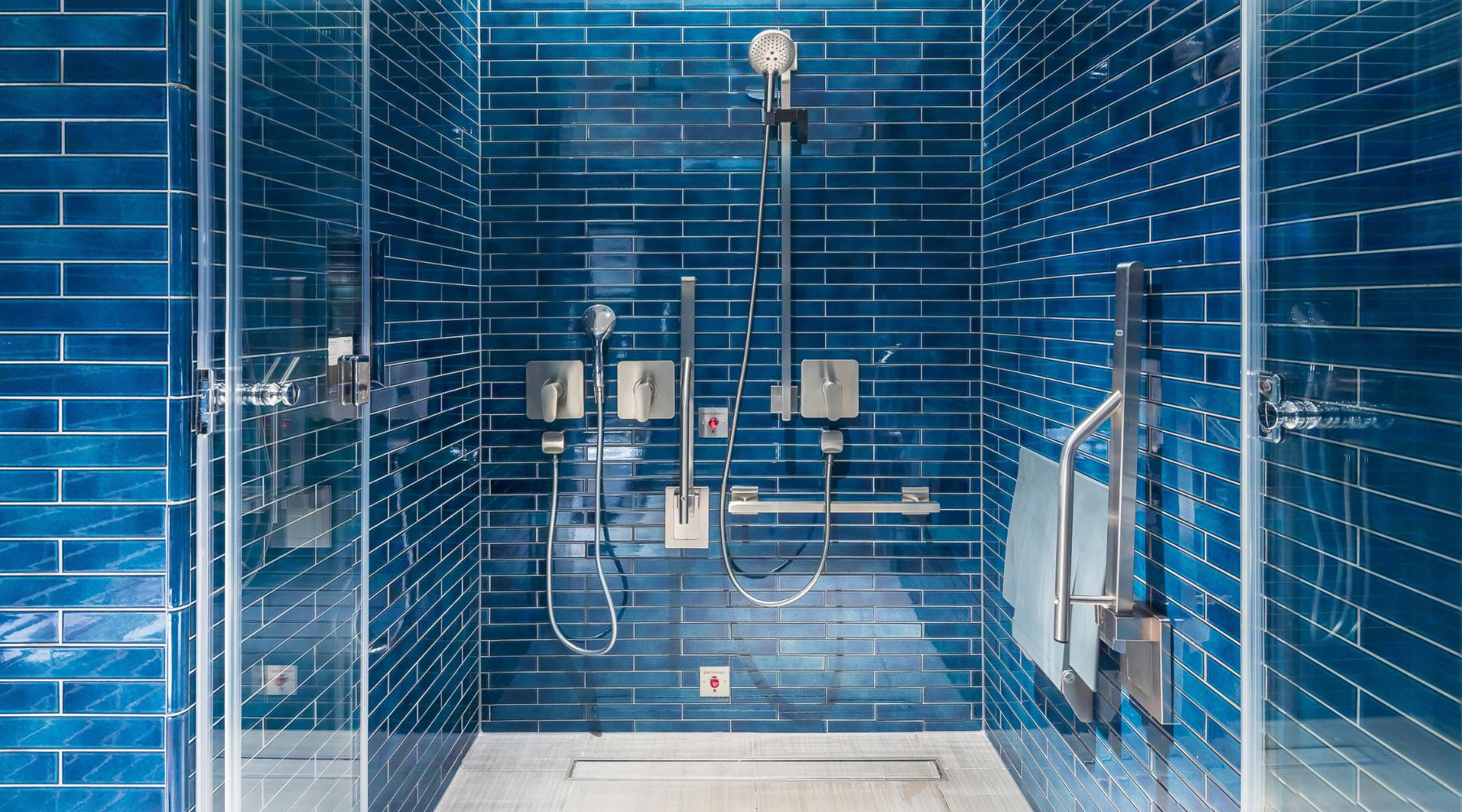 Accessible bathroom at The Londoner including grab rails and shower seat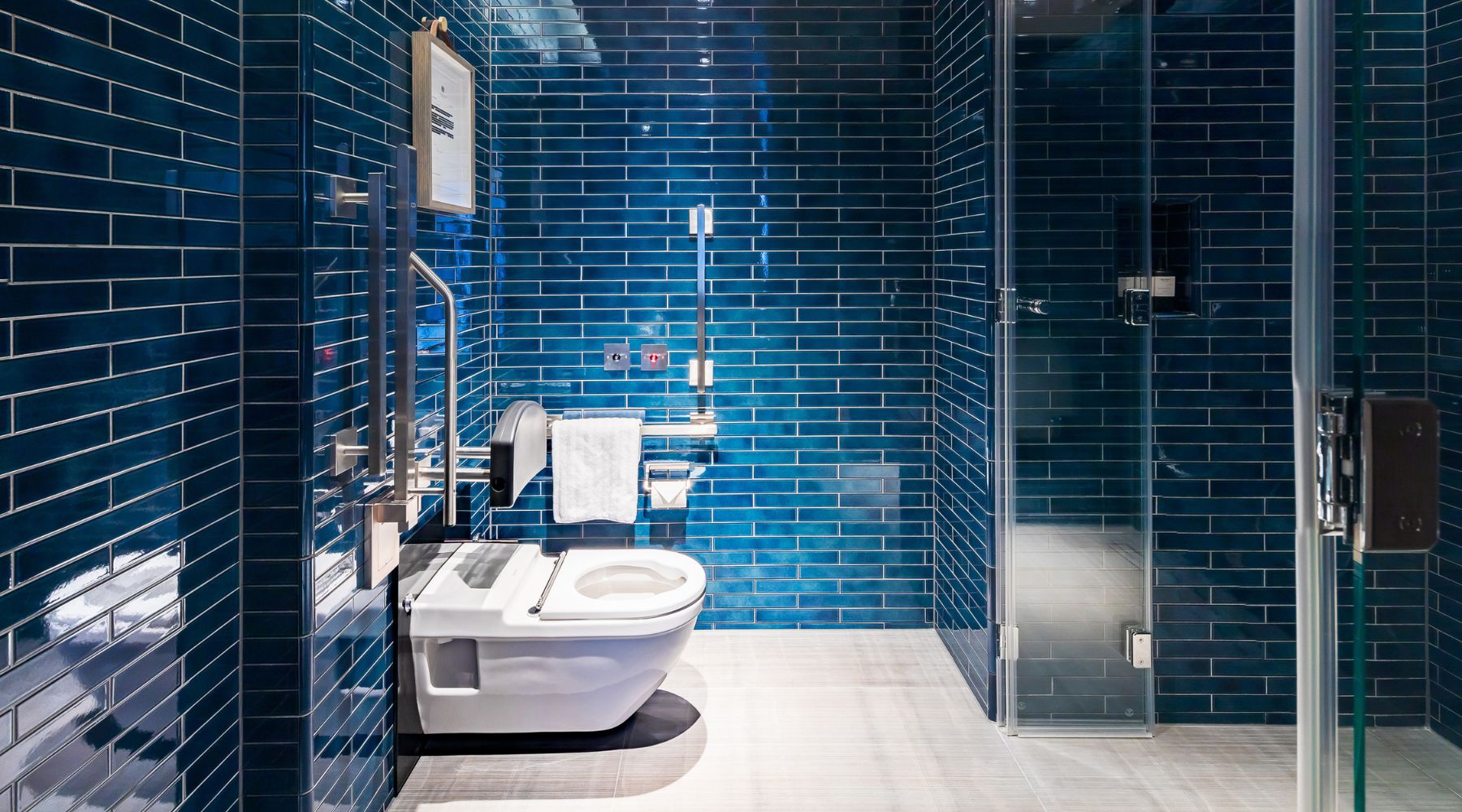 Accessible bathroom at The Londoner including grab rails and level-access shower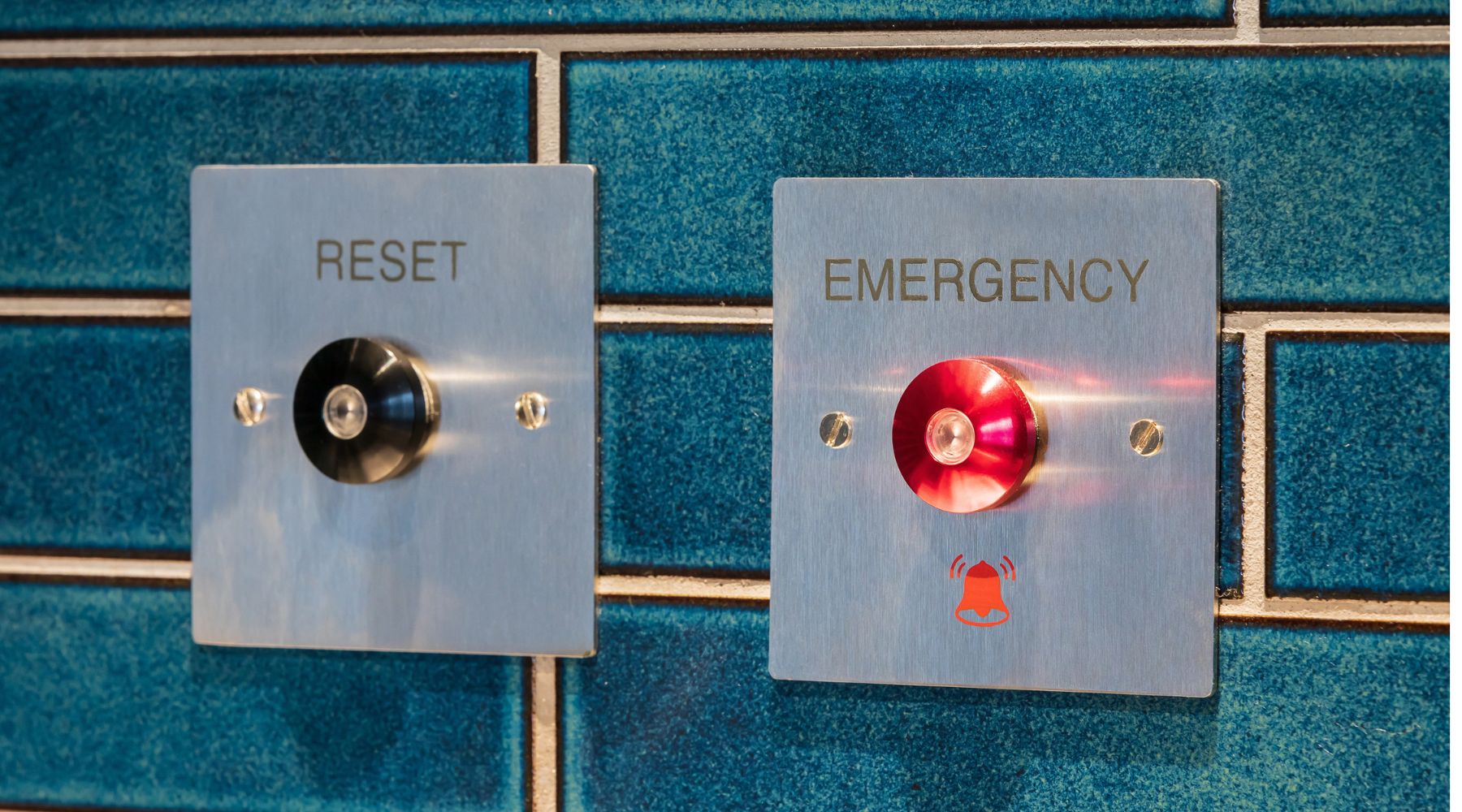 Emergency push button alarms against stylish blue tiles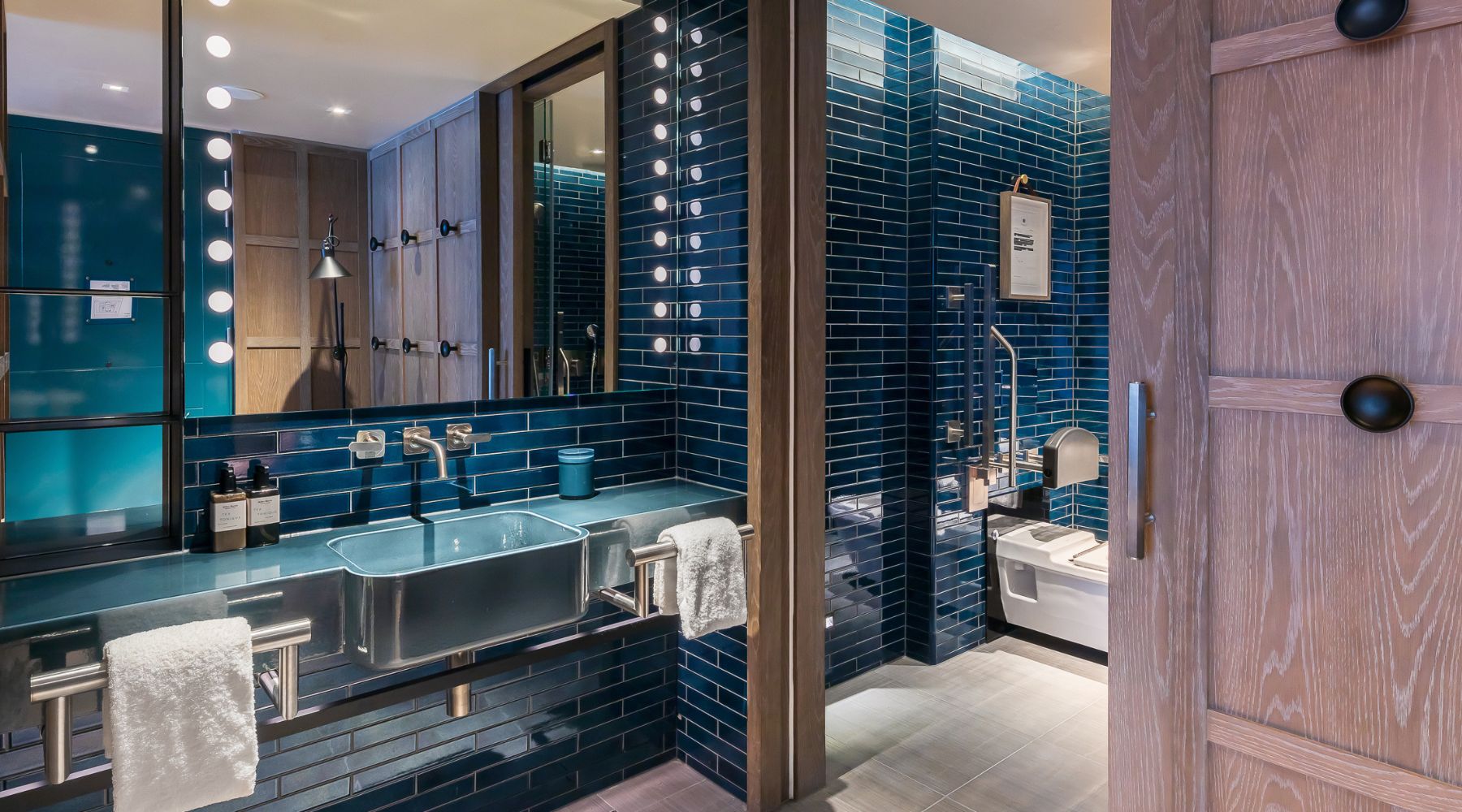 Accessible bedroom and bathroom at The Londoner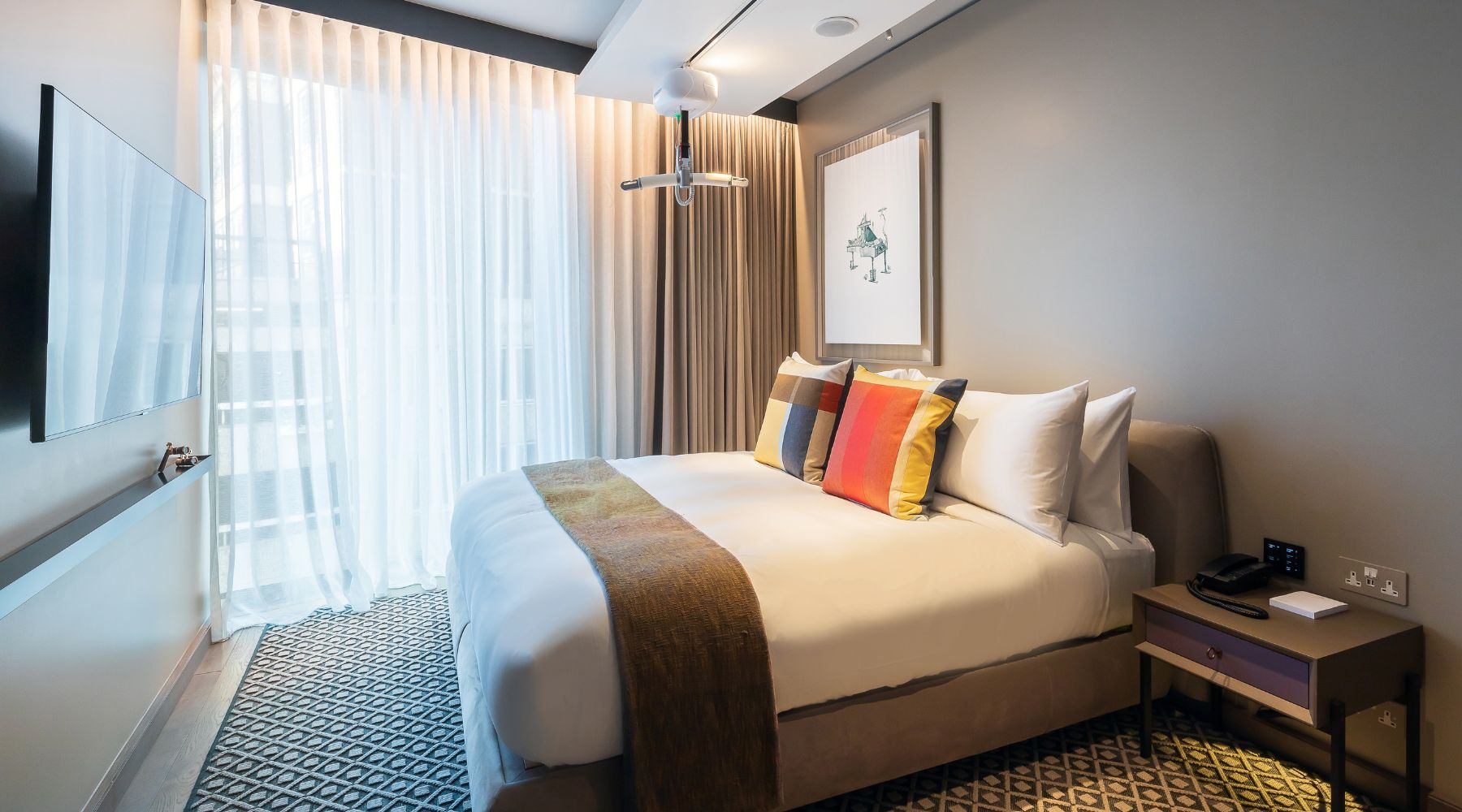 Accessible bedroom at The Londoner including ceiling-track-hoist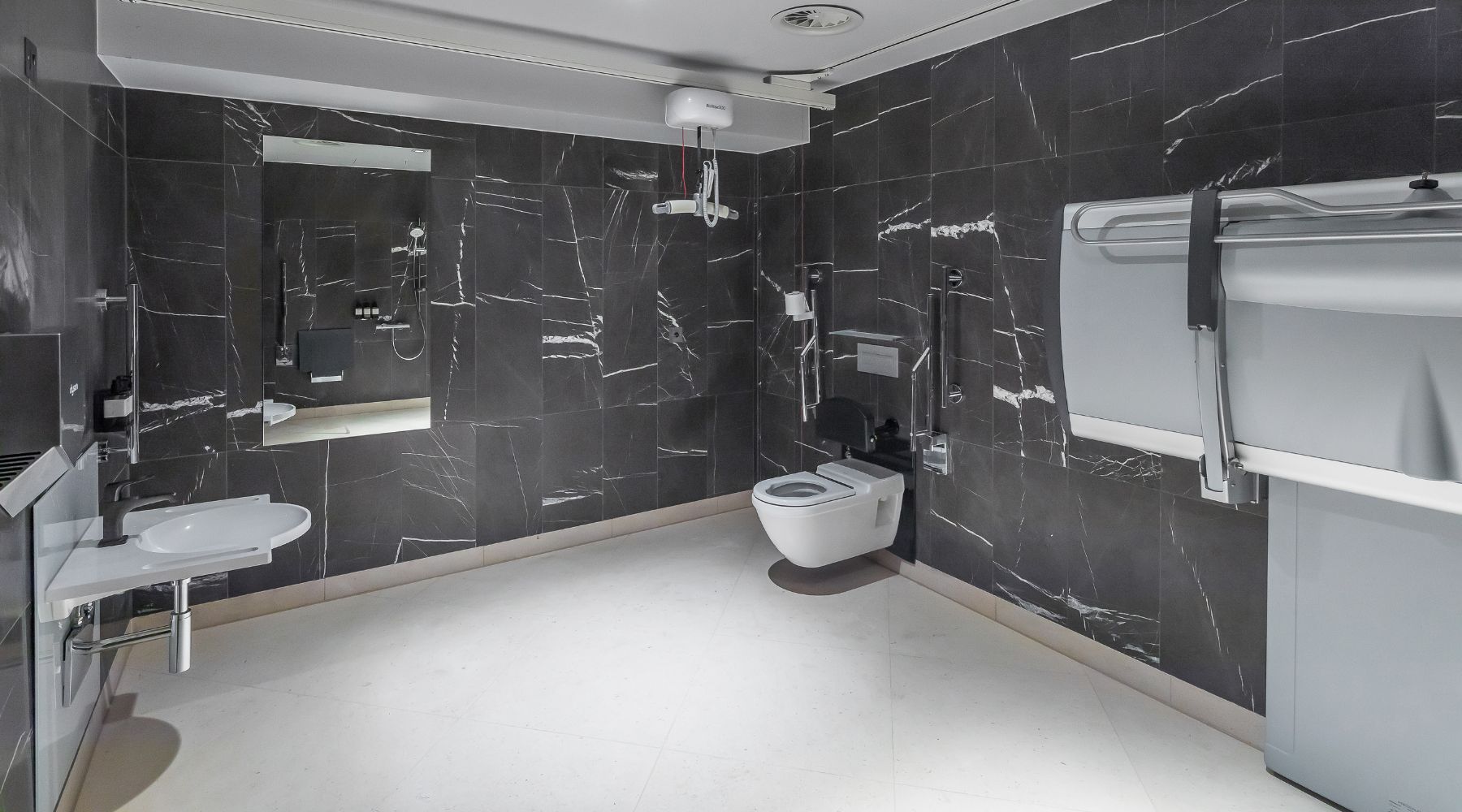 Changing Places facility in The Londoner with changing bench, ceiling track hoist and adjustable basin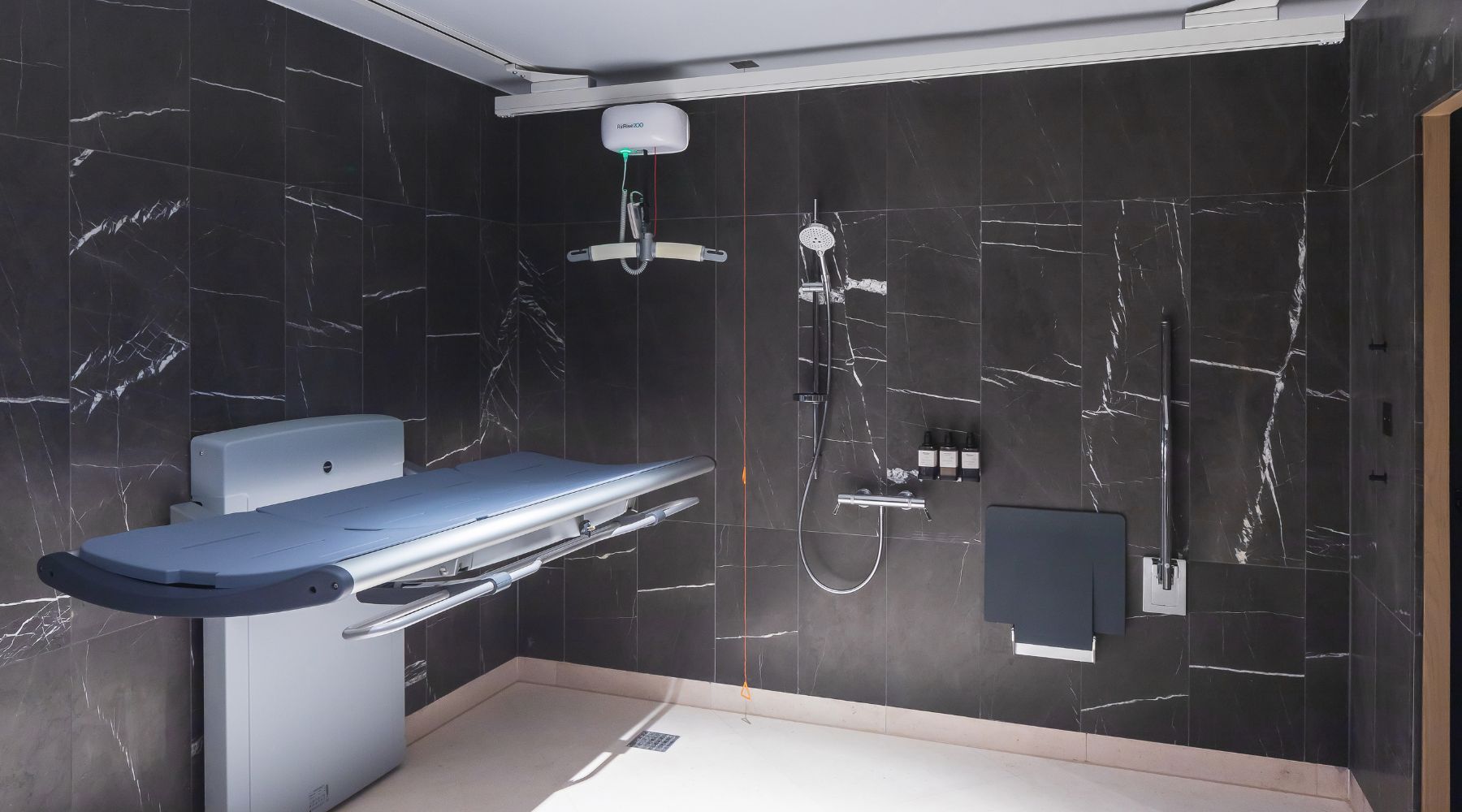 Changing Places facility at The Londoner with changing bench, ceiling track hoist and shower area with seat and grab rails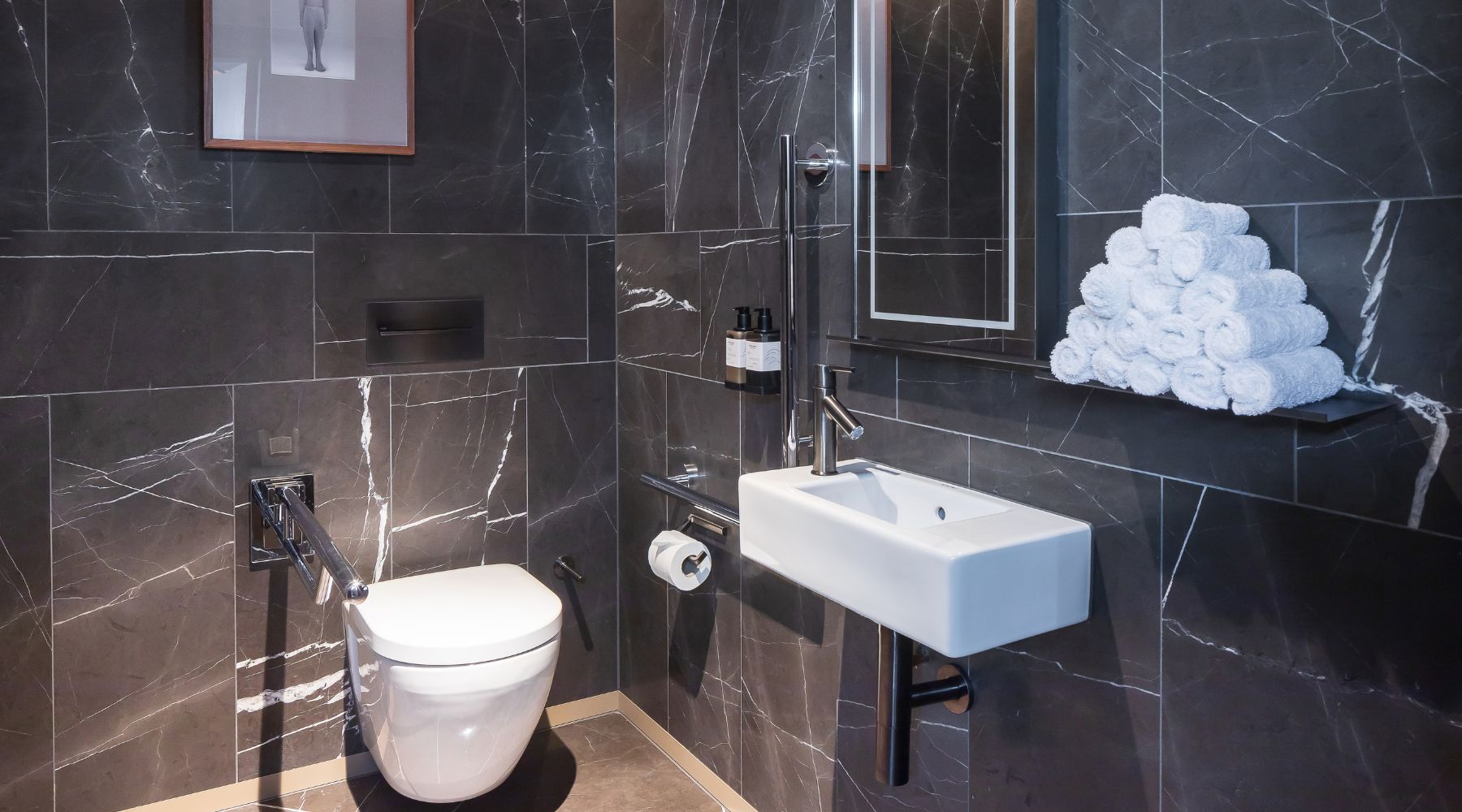 Accessible communal toilet at The Londoner with grab rails and wall mounted hand rinse basin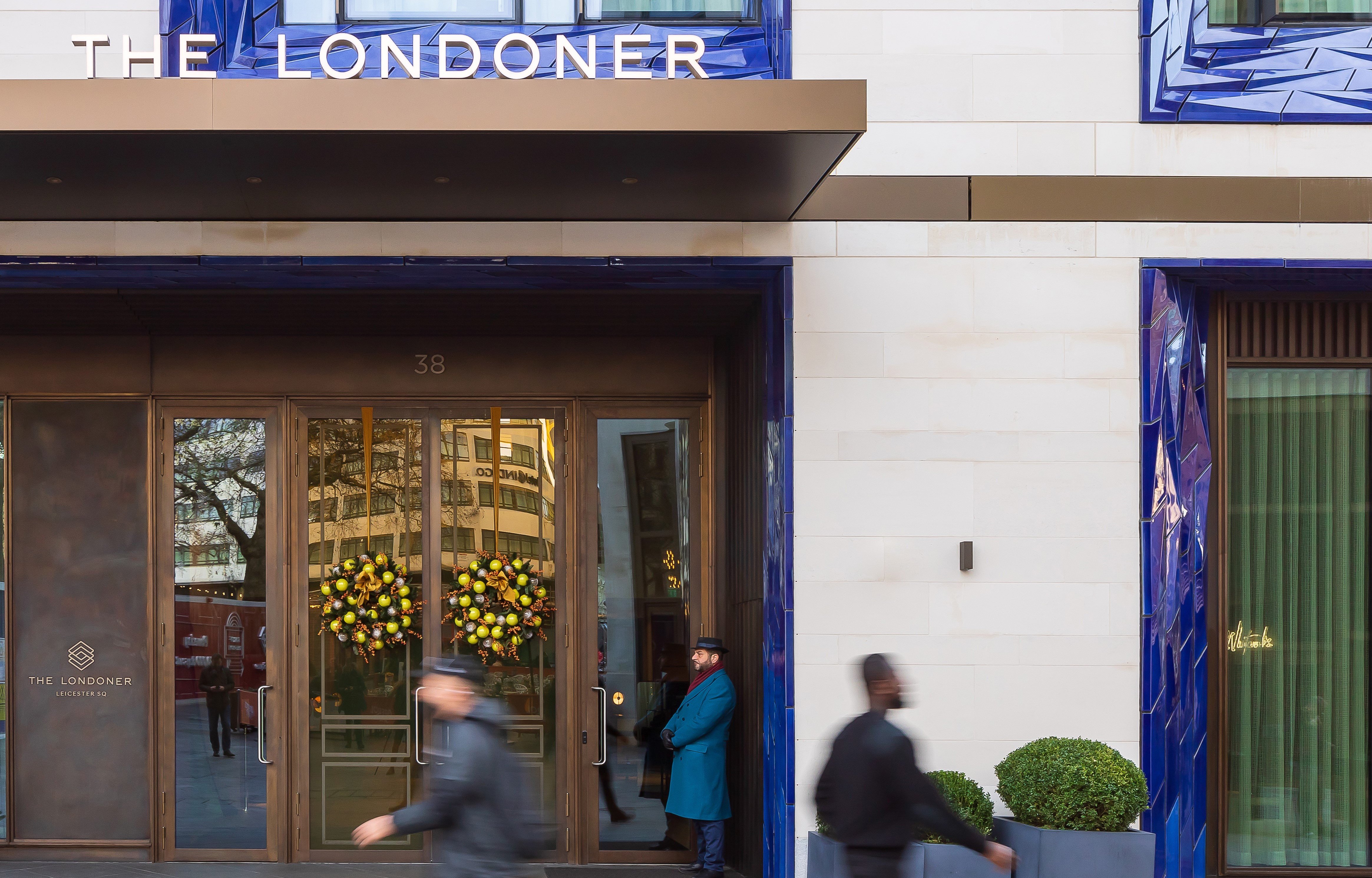 Exterior of The Londoner, 5* hotel in Leicester Square
Get in touch.
Our team is always happy to discuss your requirements and provide a scope and fee proposal for your project. Get in touch to chat through your plans with us.
Contact us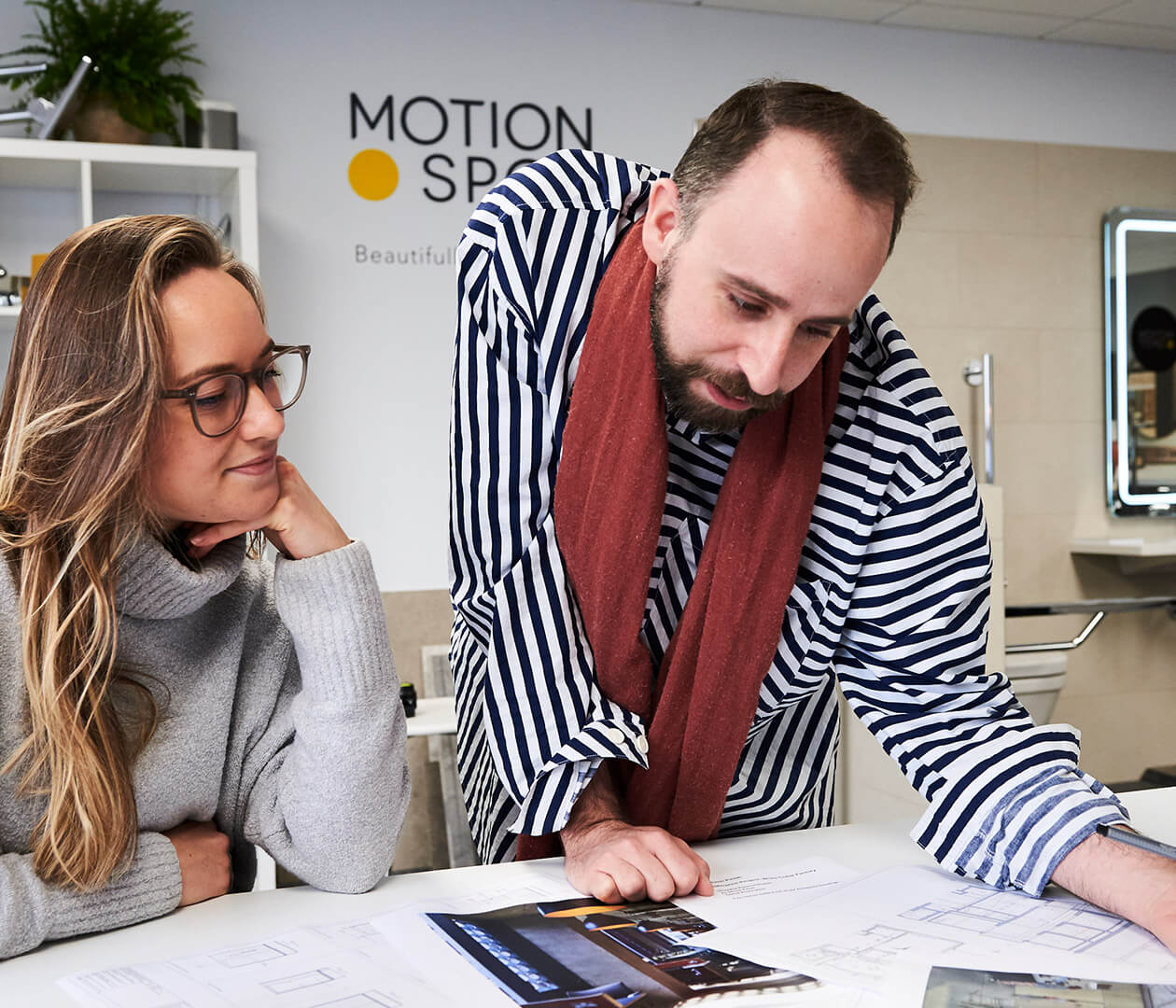 Start a conversation
Get in touch to chat through your plans or requirements and see how we can help. Please complete your contact details below.
Contact us
Stay connected
Sign up to receive the latest inclusive design insight and inspiration from our team.