We are delighted that so many places we have helped with their accessible rooms have been winning high-profile hospitality and travel awards this summer.
It just goes to show that the investment in accessibility really pays off.
Runner Up National Geographic Travel Big Sleep Awards 2020 (opens in a new tab)
A beautiful accessible bedroom at Hotel Brooklyn. Note the ceiling track hoist cleverly concealed in the lighting feature
Now quite often referred to as 'the most accessible hotel in the UK', this hotel brings a taste of Brooklyn to Manchester.
Here's what the judges said:
"Affordable accessibility is the key here and Hotel Brooklyn has completely transformed the idea of what a wheelchair-accessible room can be. Think sensitively designed, with hidden elements like a ceiling hoist over the bed that non-users will be unaware of. These are rooms to aim for, not avoid'.
We advised on every aspect of their accessibility credentials from their level access entranceway and multi-height reception desk, right through to the extra spyhole in the bedroom doors at wheelchair user height. This hotel also features some truly first-of-their-kind accessibility features. Most notably the ceiling track hoist in their Liberty Suites are cleverly concealed within a lighting feature and stored away in a wardrobe when not in use.
Winner 'Best for Rooms' in the Telegraph/Sawday's Best Pub of the Year 2020 (opens in a new tab)
The characterful Hindol room
We helped owners, Amelia and Marcus, create a stunning accessible en-suite wetroom in their 'Hindol' room (their super king or twin room). It contains the most fabulous mural, showing that accessibility absolutely does not mean bland. As well as being access-friendly, The Brisley Bell is also fully dog-friendly. Perfect for its glorious position overlooking the local cricket ground in beautiful, rural Norfolk!
The judges said:
"Owners Marcus and Amelia restored this lovely inn to its place in the community and renovated the six bedrooms with flair and style. Huge walls of exposed brick, bathtubs on corner platforms and walk-in showers with massive murals are all combined with colourful fabrics and furniture".
It is the perfect embodiment of what can be achieved when accessibility is woven throughout a venue's design intent from the very beginning.
Nominated for a Catey 2020 Award (opens in a new tab)
Wetroom featuring removable support bars and rails
Set in the stunning Yorkshire Dales, The Dairy offers outstanding accessible self-catering facilities. It was a joy to work with owners, Diane and Andrew Howarth, to bring their vision of opening up the Dales to all to life.
The result is a wonderfully spacious, luxury retreat full of clever removable accessible features, which are there if you need them, but blend in almost invisibly.
Diane and Andrew said:
"Thank you so much Motionspot for your support & help with The Dairy - the stunning wet room that all our guests just love & to Becky for her guidance on making The Dairy dementia-friendly - it has made such a difference to our guest experience".
Huge congratulations to all. Summer has seen some big wins for accessible design. Here's to an even better Autumn!
If you'd like some advice of about how to marry accessibility with your design scheme, get in touch. We'd love to help you become an award winner too!
Get in touch.
Our Team are always happy to provide free advice and discuss your requirements. We can also provide free quotes and accessible product specifications tailored to your project budget and design intent.
Get in touch to chat through your plans with us.
Contact us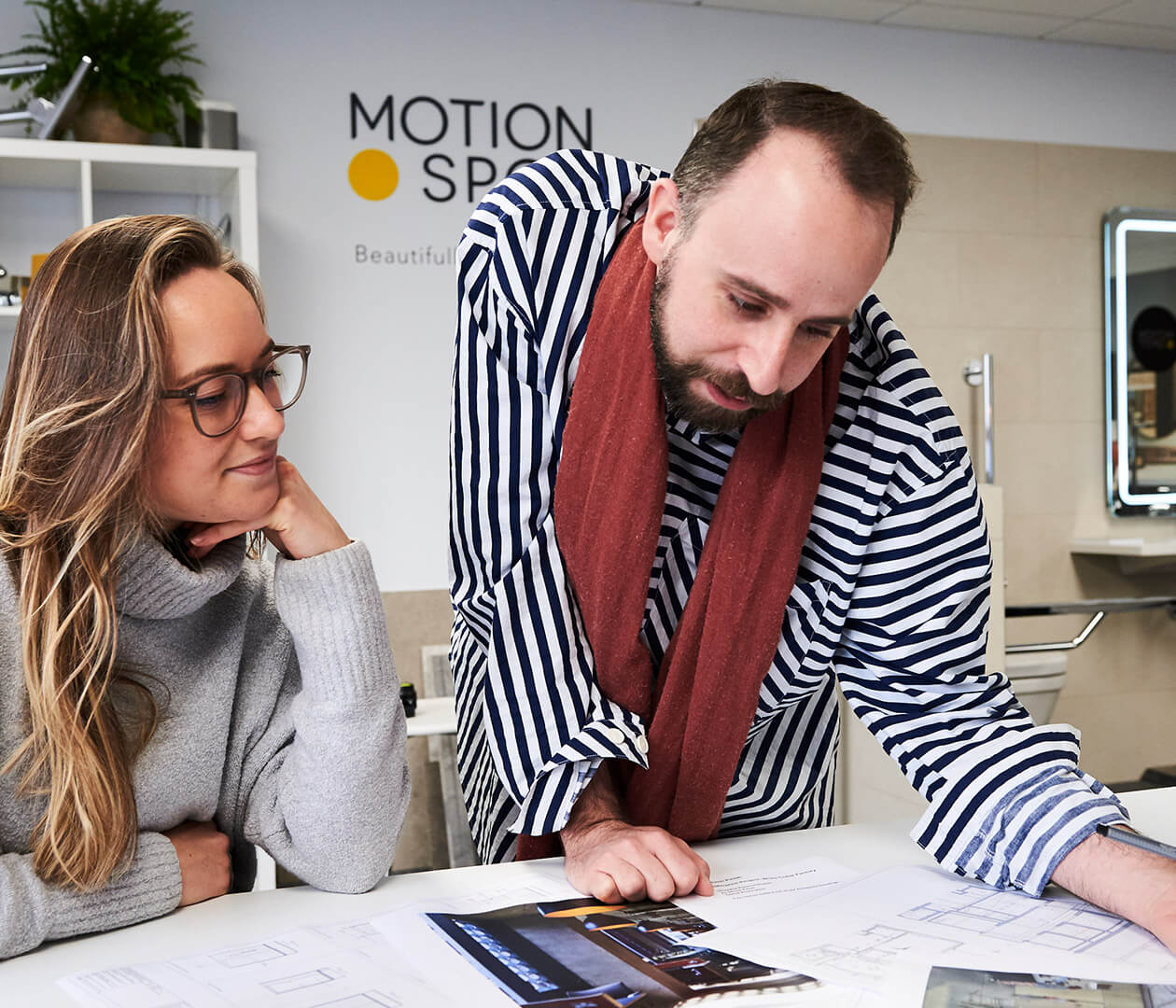 Start a conversation
Get in touch to chat through your plans or requirements and see how we can help. Please complete your contact details below.
Contact us
Stay connected
Sign up to receive the latest inclusive design insight and inspiration from our team.