When this student tried to enter the University of Illinois's Union back in the 1960s, little did he know this image would become an iconic portrayal of one of the biggest daily struggles many wheelchair users face…
Unfortunately, 60 years on from the student's experience, many buildings - both houses and commercial spaces - still have doorways that are not wide enough to accommodate wheelchair users.
In fact, the average width of an internal doorway in the UK is around 75mm narrower than the width of an adult's wheelchair.
To tackle this issue in new builds, regulations have been developed to ensure that all doorways have a clear opening of at least 850mm.
However, these regulations often create a different issue in that the large door can in turn reduce a room's accessibility.
A widened doorway requires a 900mm wide door which, when being opened into a room or corridor, can obstruct wheelchair access. The larger doors are also particularly cumbersome to open and close for anyone in a wheelchair or using other mobility equipment.
The Motionspot team has a good solution to this and has recently completed numerous projects that incorporate sliding pocket doors as a space-saving and access enhancing solution.
Here are some photos of the pocket doors that were installed for one client in their own home, showcasing it going from being closed to opened…
Pocket doors like these are a great design feature that can encourage accessibility for all mobility aid users. 
Not only are they great for maximising space, but they make it much easier for people with mobility challenges to move around, and can also provide better emergency access than other types of doors.
Through raising awareness of the benefits a pocket door can bring, many of the struggles the student in Illinois faced all those years ago can truly become a thing of the past.
For further inspiration on beautifully accessible home bathrooms, see our consumer brand Fine & Able. Or to discuss innovative design solutions for your commercial space, contact Motionspot's team of inclusive designers on team@motionspot.co.uk. 
Get in touch.
Our Team are always happy to provide free advice and discuss your requirements. We can also provide free quotes and accessible product specifications tailored to your project budget and design intent.
Get in touch to chat through your plans with us.
Contact us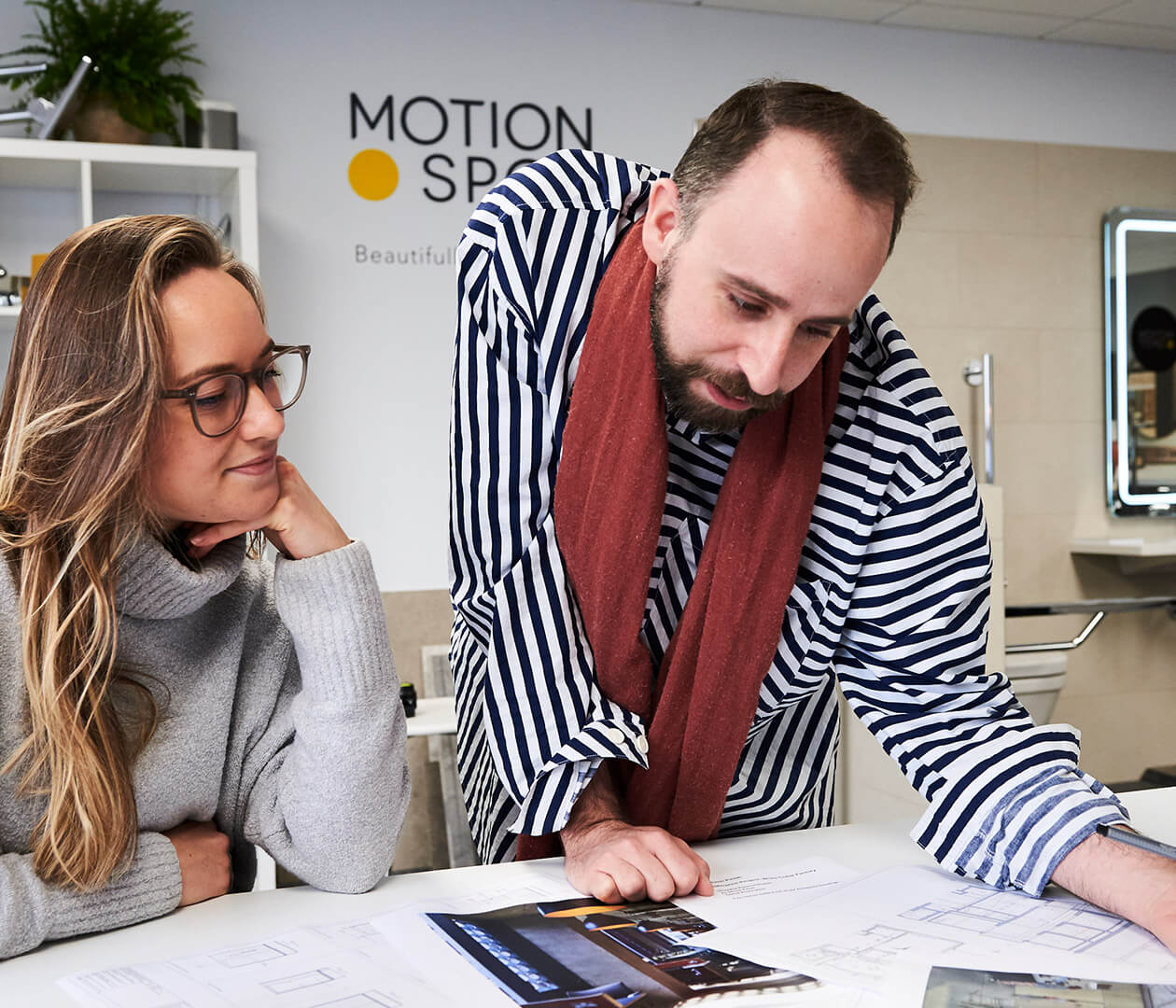 Start a conversation
Get in touch to chat through your plans or requirements and see how we can help. Please complete your contact details below.
Contact us
Stay connected
Sign up to receive the latest inclusive design insight and inspiration from our team.