Building lived experiences into every aspect of our work is central to Motionspot's inclusive design approach.  We do this through research, by running focus groups, consulting with a wide intersection of individuals and community groups, and drawing on the diversity of our own team. Here three members of our team share their personal experiences of neurodiversity and how it inspires their inclusive design work.
Jason Slocombe, Neurodiversity Design Specialist:
"The last two years have seen a huge increase in the number of organisations wanting to attract and retain neurodivergent people in the workplace.  As the father of a young autistic adult, I am all too aware that his life journey will be more difficult than others, but I know that more can be done to help younger generations to flourish.
"I am passionately committed to making sure the world we design works for young neurodivergent people. This is one of the reasons I became a Neurodiversity Design Specialist, and I am really proud of the work we do at Motionspot to bring positive change to the built environment."
Pareisse Wilson, Inclusive Design Strategy Lead:
"As a person with the neurodivergent condition Dyspraxia (DCD), and as a Mental Health First Aider (MHFA), I'm proud to be part of a team working to create accessible and inclusive environments for the people that use the spaces we work with clients to create, as well as our own colleagues.
"The insights we generate by actively engaging people with lived experience of neurodivergence, disability, gender, faith, and many other protected characteristics, and their intersections, are so valuable in helping us apply the suitable design principles. This allows us to create inclusive, beautiful, and easy-to-use spaces that improve lives and wellbeing for a diverse range of users, and I want to celebrate the role we play in creating them."
Abbie Bailey, Mid-Weight Inclusive Designer:
"I chose to focus my career on creating inclusive environments for everyone following my experiences with my non-verbal neurodivergent nephew. I observed that the environments he and his siblings and parents wanted to visit to do everyday activities, like going out for a family meal, did not cater for neurodivergent children. I knew that in this case restaurant design could be so much better and more accommodating.
"My role as an Inclusive Designer means that I am able to influence spaces and positively impact the lives of people like my nephew and his family, which in turn helps to reduce stigma around neurodiversity."
To discuss design for neurodiversity and how Motionspot can support your unique requirements, please get in touch via team@motionspot.co.uk
Get in touch.
Our Team are always happy to provide free advice and discuss your requirements. We can also provide free quotes and accessible product specifications tailored to your project budget and design intent.
Get in touch to chat through your plans with us.
Contact us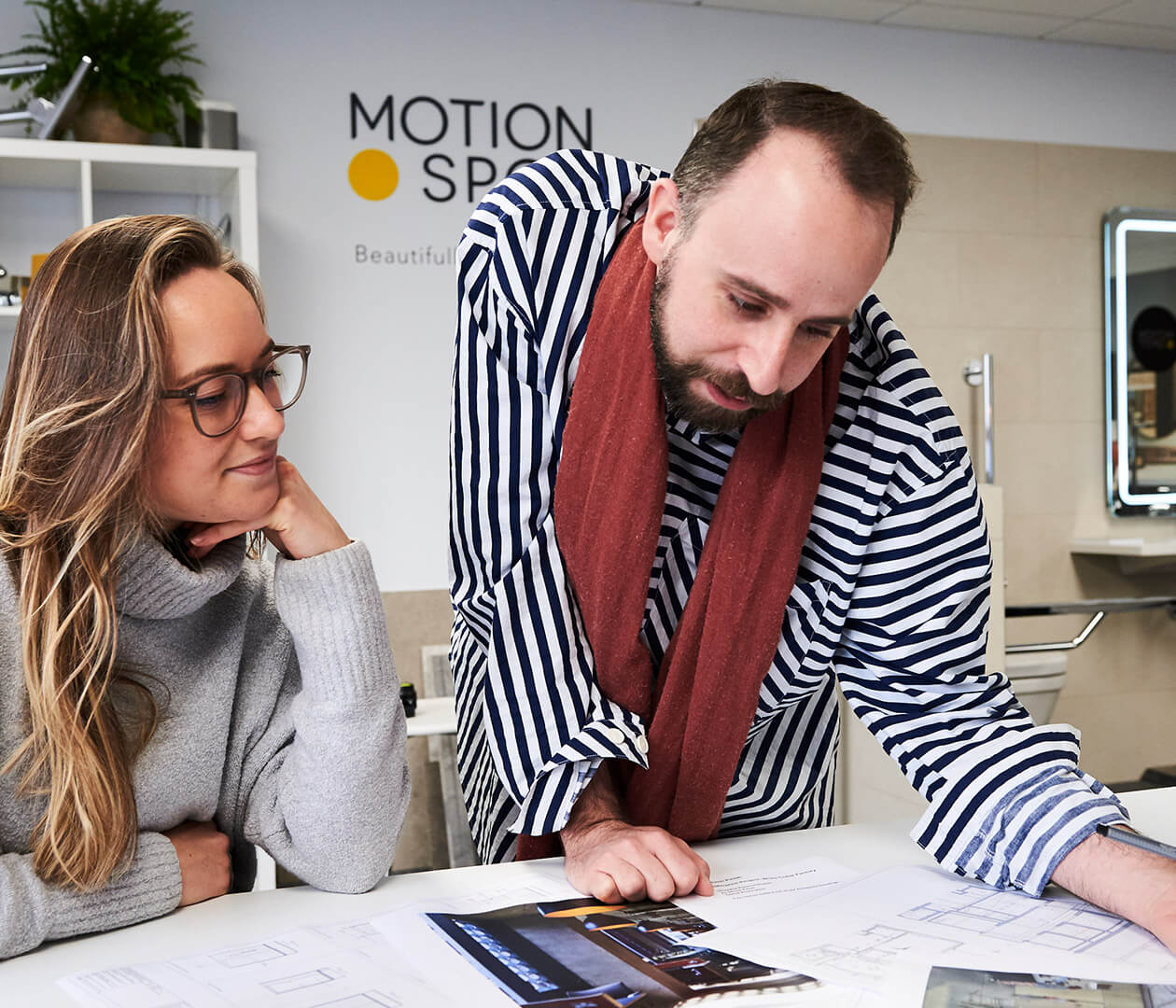 Start a conversation
Get in touch to chat through your plans or requirements and see how we can help. Please complete your contact details below.
Contact us
Stay connected
Sign up to receive the latest inclusive design insight and inspiration from our team.