Testament to Motionspot's commitment to disability inclusion, we recently received the top tier (level 3) of Disability Confident accreditation from the Government's Disability Confident Scheme. This International Day of Persons with Disabilities (IDPWD) we are sharing our journey to becoming a Disability Confident Leader with the hope of inspiring other businesses to start their own journeys.
What is Disability Confident?
The Disability Confident Scheme is a movement of change, encouraging employers to think differently about disability and take action to improve how they recruit, retain, and develop disabled people.
The Department for Work and Pensions states that being Disability Confident is a "unique opportunity to lead the way in your community, and you might just discover someone your business cannot do without."
Disability Confident accreditation was developed by employers, disabled people, and their representatives to make it rigorous but easily accessible, particularly for smaller businesses.
The scheme has three levels designed to support businesses at every step of their Disability Confident journey. Each level must be completed before moving on to the next. The three levels are:
Level 1: Disability Confident Committed
Level 2: Disability Confident Employer
Level 3: Disability Confident Leader
Why become Disability Confident?
Being able to communicate Disability Confidence can help businesses discover people they cannot do without. Whether an employee has become disabled during their working life, or you are looking for new recruits from an often under considered resource pool, being Disability Confident can help your people fulfil their potential and contribute fully to your team's success.
By being Disability Confident, businesses will also be seen as leading the way in your sector and beyond, helping to positively change attitudes, behaviours, and cultures.
A Disability Confident accreditation helps businesses:
Draw from the widest possible pool of talent
Secure and retain high quality staff who are skilled, loyal, and hard working
Save time and money on the costs of recruitment and training by reducing staff turnover
Keep valuable skills and experience
Reduce the levels and costs of sickness absences
Improve employee morale and commitment by demonstrating that all employees are treated fairly
We encourage all our clients and suppliers to review the Disability Confident scheme and aim to qualify for Level 1 or above.
How Motionspot became a Disability Confident Leader 
Becoming a Disability Confident Leader requires on-going commitment to being Disability Confident, meeting a number of assessment criteria including the employment of disabled people, external validation, and three-yearly reviews.
Motionspot's Disability Confident validator Grant Neems, Stakeholder Engagement Director at Ingeus UK said:
"Motionspot achieving Level 3 Disability Confident Leader status is very well deserved. The percentage of people with disabilities they employ is well above average. I was particularly impressed with the inclusive design of their physical workplace and the fact they have purposefully gone above and beyond minimum standards to consider the full range of protected human characteristics and identities. This ensures that their space works for everyone. In addition to this, the visual access guide they have developed so that everyone visiting the building knows exactly what to expect is very good practice. As is mentioning Disability Confident in their ts and cs when they contract with clients."
Examples of some actions Motionspot takes which contribute to us achieving Disability Confident Leader status include:
Employing people who identify as having a disability – contributing to 20% of our workforce
Proactively offering and making reasonable adjustments as required. For example:

Quiet spaces for focussed work
Lowered kitchen surfaces and height adjustable desks and chairs
Specific software and hardware adjustments over standard packages
Different types and adjustable light sources

Actively promoting and working with the Access to Work scheme
Developing an Accessibility/Welcome Pack to provide an access guide to our office for all visitors ensuring that everyone can familiarise themselves with the building in advance
 

How to become Disability Confident?

For more information, see the Government website for how to sign up to the scheme and guidance which explains the commitments businesses must agree to and which actions need to be taken at each level.

As inclusive design expert, Motionspot is well placed to support businesses with the built environment aspects of the accreditation process, such as the 'providing an environment that is inclusive and accessible for staff, clients, and customers' section. We are also happy to share our first-hand experience of progressing through the levels to the top-tier with our clients and suppliers. Contact us at team@motionspot.co.uk for more information about how we can help make businesses more Disability Confident.

 

What is the UN's International Day of Persons with Disabilities?

The UN has marked the International Day of Persons with Disabilities on 3 December since 1992. The intention of the day is to spread the word on disability issues and mobilise support for the dignity, rights, and well-being of persons with disabilities. The day also aims to draw attention to the benefits to society of including persons with disabilities in every aspect of political, social, economic, and cultural life.

2023 marks the 29th anniversary of the occasion. This year's theme is: "Transformative solutions for inclusive development: the role of innovation in fuelling an accessible and equitable world."

 
Get in touch.
Our team is always happy to discuss your requirements and provide a scope and fee proposal for your project. Get in touch to chat through your plans with us.
Contact us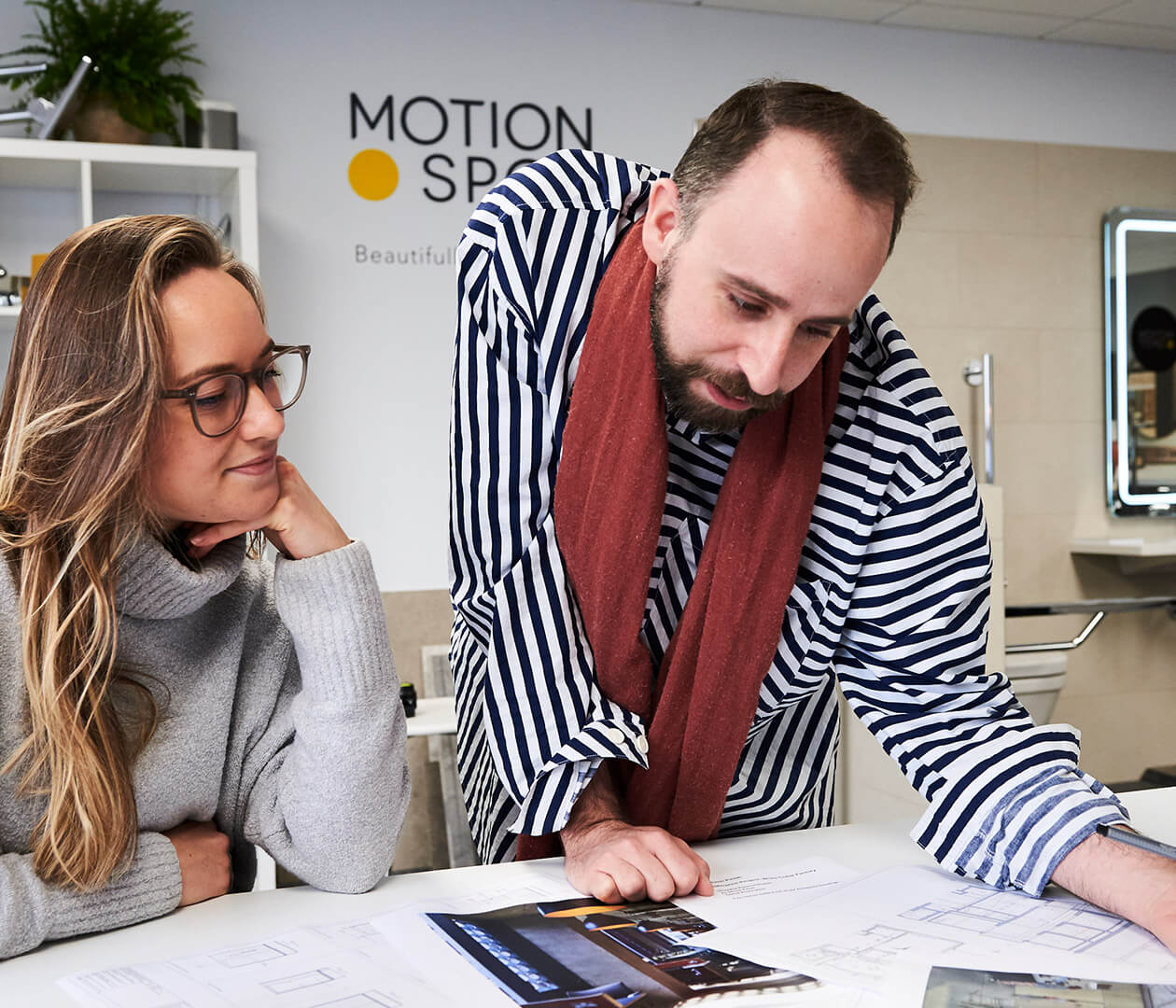 Start a conversation
Get in touch to chat through your plans or requirements and see how we can help. Please complete your contact details below.
Contact us
Stay connected
Sign up to receive the latest inclusive design insight and inspiration from our team.