Did you know that Motionspot can help make any environment more accessible - even gyms?
Our clients include many hotels, retirement communities and workplaces where our expertise can be seen across the whole development – from the car park to the penthouse.
Many of these projects also include gyms to promote wellbeing amongst staff and clientele. However, they are often built to a standardised model that does not cater for more complex sensory, cognitive and physical needs – such as autism or age-related impairments.
To ensure Motionspot stays up-to-date with all the latest best practice on all elements of inclusive design, our experts regularly visit the most innovative projects around the UK and further afield. Last week, Becky, one of our Inclusive Designers, was lucky enough to be invited to a Neurokinex (opens in a new tab) gym facility to learn about their pioneering approach.
Neurokinex are an award-winning social enterprise that provide specialised activity-based rehabilitation for people living with various forms of paralysis. Their rehabilitation and wellness programmes for individuals living with neurological and neuromuscular impairments are some of the most diverse and inclusive available in the UK. They combine sophisticated and adapted equipment with the latest breakthroughs in neuroscience, delivered by highly trained experts in a positive, safe and supportive environment.
Jamie demonstrating  specialist equipment in the Neurokinex gym
Neurokinex says: "Unlike more traditional approaches, our rehabilitation and wellbeing programmes target the entire nervous and musculoskeletal systems rather than only the functional areas of the body. Our programmes consist of a variety of weight-bearing activities, balance and stand training, gait and locomotor training, electrical stimulation, upper and lower body ergometry, vibration therapy and strength training. We carefully devise task-specific exercises and activities with skilled trainers and specialised rehabilitative equipment".
Becky being shown some of the equipment in action
A massive thank you to Stephen and Jamie for showing us around, their wonderful hospitality and for sharing their incredible insight into inclusive gym environments. It gave us a new perspective on what a gym can be, which we look forward to incorporating throughout our future work.
Get in touch with our award-winning inclusive designers if you are considering improving the accessibility of any aspect of your development.
Find out more about Neurokinex at neurokinex.org(opens in a new tab)
Get in touch.
Our Team are always happy to provide free advice and discuss your requirements. We can also provide free quotes and accessible product specifications tailored to your project budget and design intent.
Get in touch to chat through your plans with us.
Contact us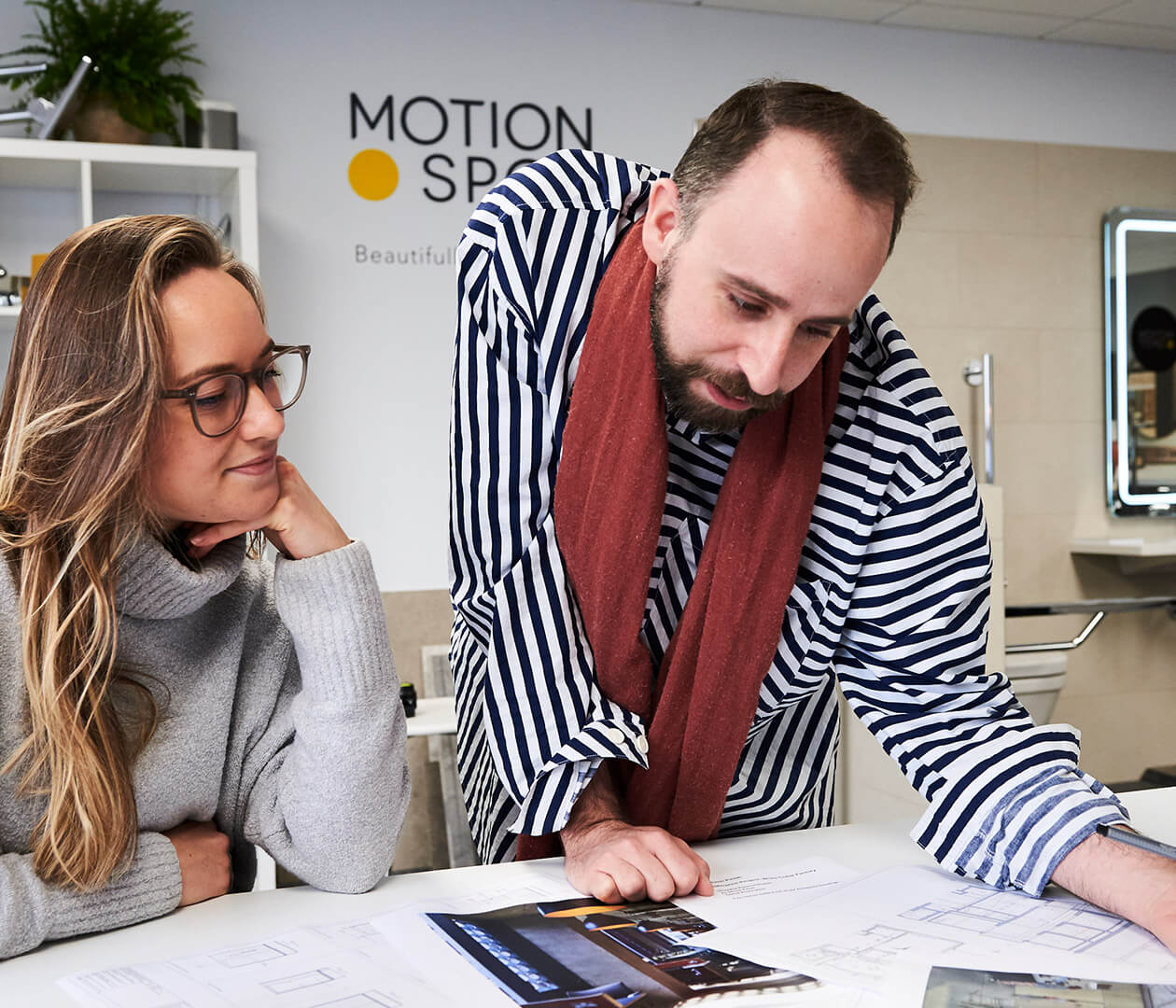 Start a conversation
Get in touch to chat through your plans or requirements and see how we can help. Please complete your contact details below.
Contact us
Stay connected
Sign up to receive the latest inclusive design insight and inspiration from our team.