When the owners of Cornish holiday home, Sail Loft in Calamansac were asked if they had any accessible holiday homes on their estate, the answer was never a hand on heart 'yes'.  The Green family has let out the beautifully appointed Sail Loft for over 25 years and had previously looked into making it accessible, but had never quite got it right.
When the time came for the property to be refurbished, it was the prime opportunity to update the accommodation and make it universally accessible at the same time.
Motionspot was approached by interior designers Fran Keen Consultancy to create the fully accessible bathrooms which would be beautiful in their design and flexible enough to adapt to any individual guest's access requirement.  The brief was clear, to create bathrooms that would complement the proposed new spacious, modern and vibrant interior of the house and provide a safe, accessible and compliant environment which could be adapted to each individual party's requirements.
Motionspot responded to the brief with a design featuring a selection of removable technology – including removable grab rails which can be taken off when not required and fixings replaced with cover plates.  A removable shower seat and shower riser rails which double up as support bars offer discreet support when in the shower.   The basin includes ingenious built in hand grips – which can also be used as handy towel rails. A push button call alarm system also removes the need for unsightly red pull cord but offers guests the assurance that help is on hand if required.
Founder and MD of Motionspot Ed Warner said: "Sail Loft was a brilliant project for us to work on as the project demonstrates how universally accessible design features can enhance aesthetic appeal and improve user experience. Our flexible technology gives business owners the opportunity to market to a wider target audience without negatively impacting the design of the property.'
With an airy Scandinavian feel and mid-century style furnishings, the property is full of additional flexible features which are designed with accessibility in mind – from the lift to the bedrooms, to the height adjustable worktop, hob and oven in the kitchen.  The property also just happens to overlook the stunning River Helford and has access to two private beaches and fifty acres of gardens and meadowland.  What's not to love?
Calmansac Sail Loft can be booked here http://www.cornishholidaycottages.net/properties/helfordriver/calamansac_sail_loft(opens in a new tab)
Get in touch.
Our Team are always happy to provide free advice and discuss your requirements. We can also provide free quotes and accessible product specifications tailored to your project budget and design intent.
Get in touch to chat through your plans with us.
Contact us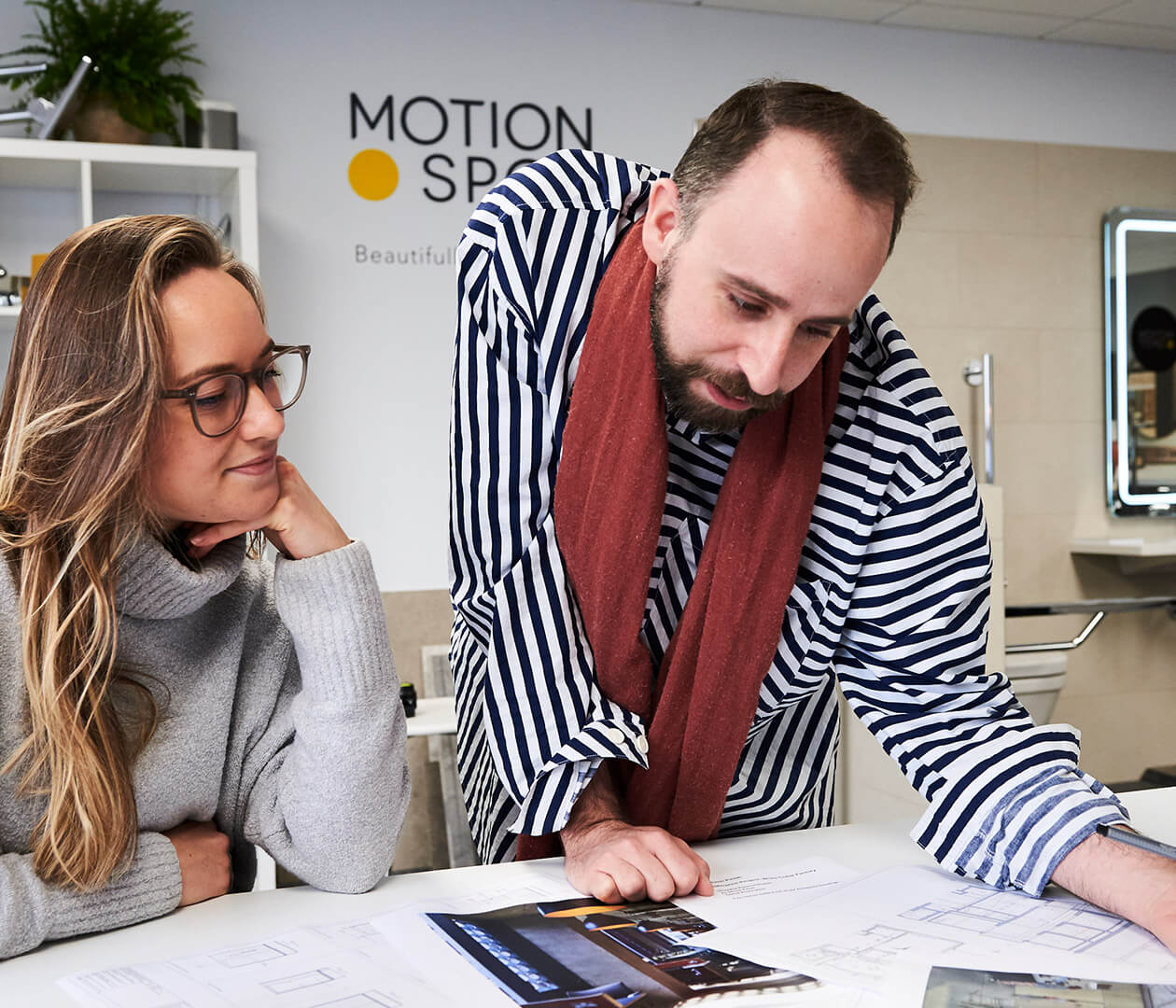 Start a conversation
Get in touch to chat through your plans or requirements and see how we can help. Please complete your contact details below.
Contact us
Stay connected
Sign up to receive the latest inclusive design insight and inspiration from our team.