155 miles. 5 days. 1 great cause.
The River Thames is known for sightings of seals, otters and even sea horses.
But from Saturday morning, the river will host something new – a group of ten men and women doggy paddling their way down day and night from Gloucestershire to Tower Bridge.
Yes, you read that right… Doggy paddling. For 155 miles.
The non-stop doggy paddle relay from Lechlade town in Gloucestershire down to Putney Bridge will be succeeded by the team paddling a large, inflatable pink dog down to the finish line at Tower Bridge.
Along with being our co-founder, James is also a trustee of the UK Stem Cell Research Foundation – the organisation which the team of hardy doggy paddlers are raising funds for.
Stem cell research has the potential to bring us closer to reversing and improving a range of health conditions currently thought to have no cure, including spinal cord injury and multiple sclerosis.
Motionspot are proud to be sponsoring James and his team of doggy paddlers and are looking forward to following their progress.
Keep an eye out for the big, pink inflatable dog that will be making it's way to Tower Bridge on Wednesday evening and let us know if you spot them paddling along!
The Thames Doggy team are hoping to have raised £200,000 by the time they reach Tower Bridge, and you can support them and the exceptional work carried out by the UK Stem Cell Foundation Show by sponsoring them here(opens in a new tab).
Get in touch.
Our Team are always happy to provide free advice and discuss your requirements. We can also provide free quotes and accessible product specifications tailored to your project budget and design intent.
Get in touch to chat through your plans with us.
Contact us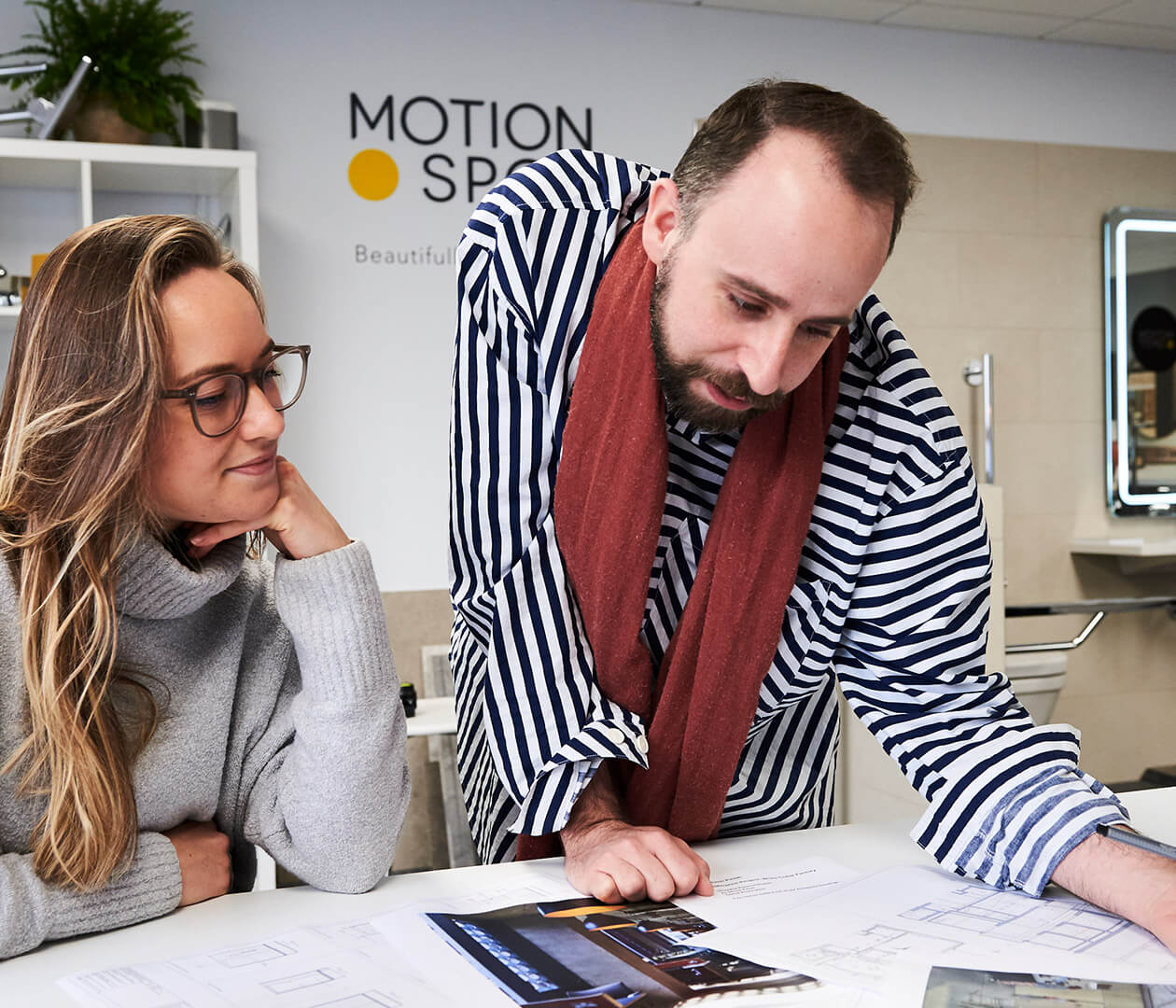 Start a conversation
Get in touch to chat through your plans or requirements and see how we can help. Please complete your contact details below.
Contact us
Stay connected
Sign up to receive the latest inclusive design insight and inspiration from our team.