Motionspot recently worked with interior designers, Russell Sage Studio, to design the wheelchair accessible toilet at a new venue, Teatulia, on Neal Street in Covent Garden.
Teatulia's accessible toilet
Teatulia, a tearoom by day, cocktail bar by night set in a beautifully Asian-Inspired space, is one of London's hottest new venues. Their 100% organic tea is sustainable grown in their own tea garden in the Tetulia region of Northern Bangladesh. It's the first tea shop in London to have total ownership of where their tea comes from and they wanted a stylish Doc M Pack from us to compliment Teatulia's beautiful interior.
The accessible toilet was fitted with an eclectic mix of products that take clear inspiration from the Asian heritage of the tea brand;
The wooden grab rails are made from oak which authentic in style and a great use of natural materials, in keeping with the overall brand aesthetic and design.
Oak coat hooks are used on the back of the doors at varying heights
A wide range of accessible products have been used including;
A wall hung basin with integrated hand grips for additional support
Lever tap and accessible flush plate - easy to use for those with limited dexterity or arthritis
Click-Clack basin plug that can be operated with a closed fist
Insulated bottle trap under the basin to reduce the chance of burning skin for anyone in a wheelchair
Emergency push button call alarm instead of a pull cord system which is less clinical in appearance and can't be wrongly tied up out of reach!
Find out more about other stylish, well designed Doc M accessible toilets and what we can do.
Please note that Teatulia is situated in an old, Georgian building and as a result of the original architectural style, there is a small step at the front door but please don't let that put you off! They have a removable ramp on site to help guests requiring wheelchair access and the very friendly staff are on hand to offer any assistance you might need. 
Teatulia's literary inspired interior
Get in touch.
Our Team are always happy to provide free advice and discuss your requirements. We can also provide free quotes and accessible product specifications tailored to your project budget and design intent.
Get in touch to chat through your plans with us.
Contact us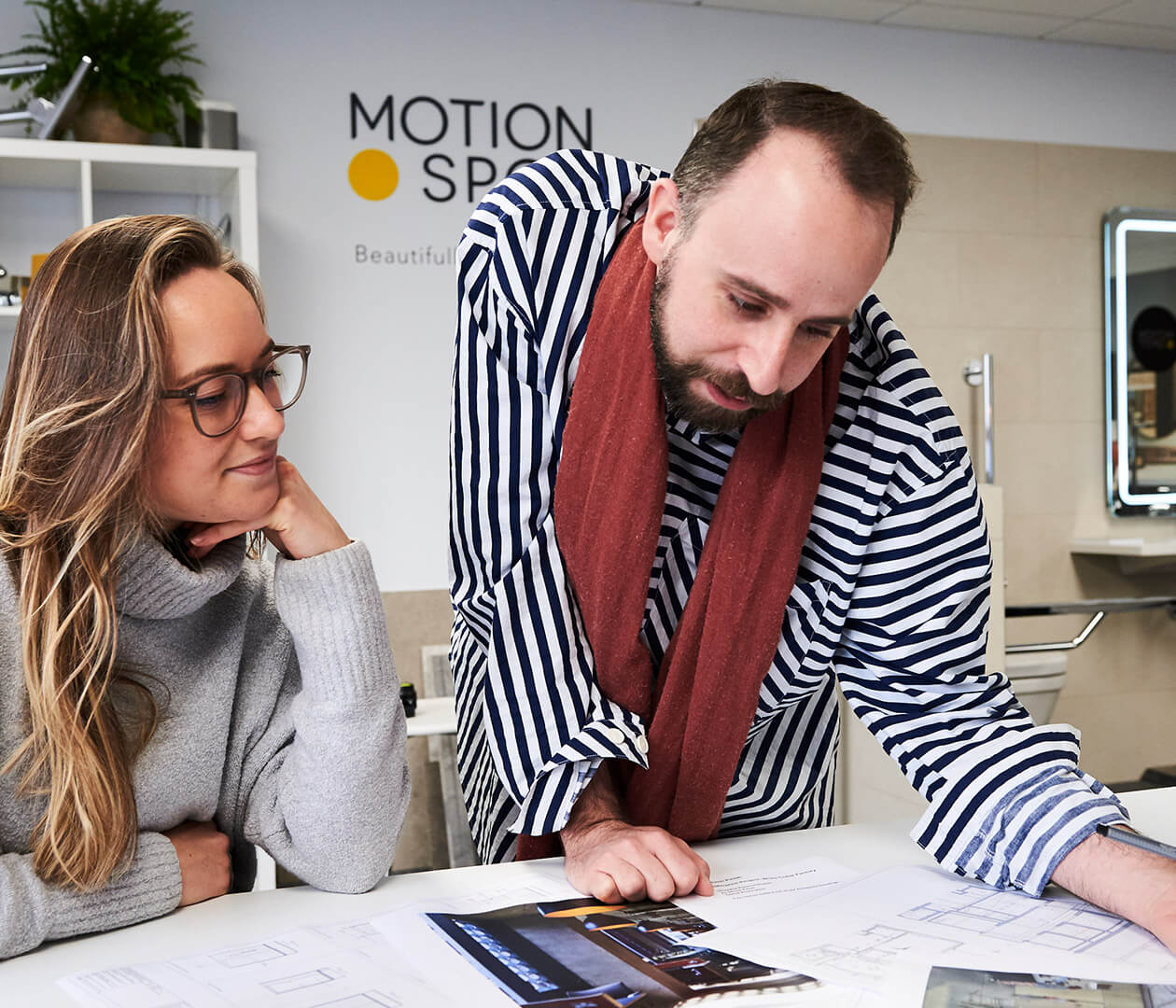 Start a conversation
Get in touch to chat through your plans or requirements and see how we can help. Please complete your contact details below.
Contact us
Stay connected
Sign up to receive the latest inclusive design insight and inspiration from our team.