Revolutionary new 'Spot Alarm' emergency call system set to lead the way in accessible washroom design.
The red emergency pull cord alarm system is a feature in all disabled bathrooms and washrooms throughout the UK.  Whilst it's presence is a necessity, the pull cord can all too often be found tied up around a grab rail or if not, is misused through accidental trigger.
After repeatedly hearing the same issues from their clients and observing first-hand the level of misuse of the pull cord system, Motionspot, the UK's leading accessible design company, has developed a wall mounted push button emergency call alarm system.
The 'Spot Alarm' design has been influenced by BS8300 and Part M access principles and is an appealing solution for hotels, offices, retirement and care homes where the system can improve user safety and greatly improve aesthetics by removing the unsightly pull cord within accessible washrooms and ensuites.
Mounted on an attractive stainless steel single gang plate, and available in a number of finishes, the waterproofed 'Spot' buttons are situated in both the shower and WC areas. Its tactile design ensures ease of use for any person with limited dexterity. The button can be depressed with the palm of the hand, elbow or other areas of the body in an emergency situation and when activated, a light system offers reassurance that help is on its way.
Additional technical and design features include a beacon sound alarm outside of the room, a reset button within the bathroom, and an LCD control panel which can be situated within any staffed environment which gives details on the location of an activated alarm.
Managing Director and Founder of Motionspot Edward Warner said " At Motionspot, our aim is to transform lives through beautifully designed, accessible bathrooms that deliver independence for anyone with a disability or in need of extra support.  The Spot Alarm delivers this by offering a system that greatly improves functionality for clients and greatly improves the aesthetics of an accessible washroom"
Save
Get in touch.
Our Team are always happy to provide free advice and discuss your requirements. We can also provide free quotes and accessible product specifications tailored to your project budget and design intent.
Get in touch to chat through your plans with us.
Contact us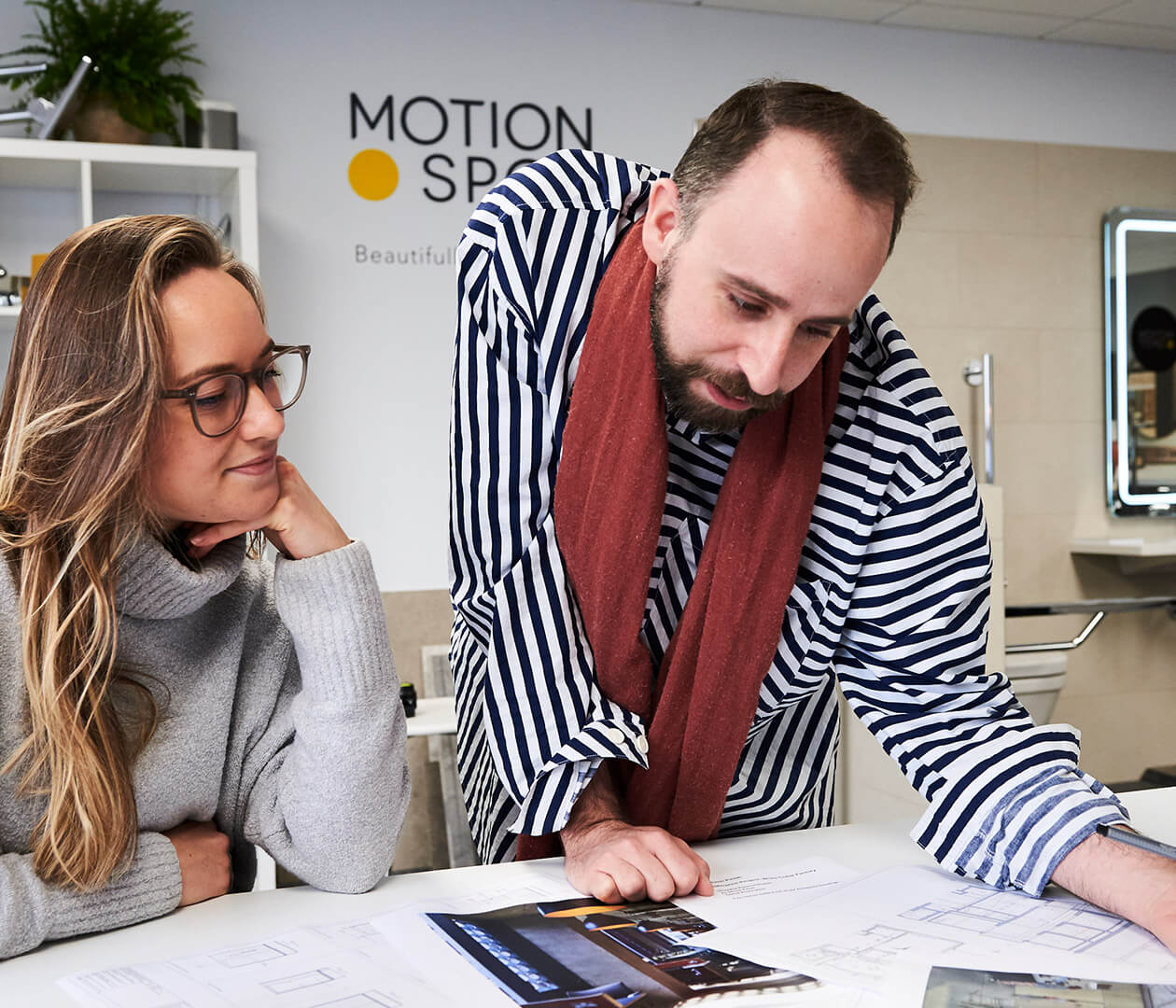 Start a conversation
Get in touch to chat through your plans or requirements and see how we can help. Please complete your contact details below.
Contact us
Stay connected
Sign up to receive the latest inclusive design insight and inspiration from our team.