Accessible en suite bathrooms for Housing & Care 21
When looking to move to retirement properties, people want to see chic, modern designs that can adapt to their needs as time progresses. Those of retirement age want homes that are subtly designed to make life easier for them.
The Motionspot design team has been working with Housing & Care 21, a not-for-profit, leading retirement home and extra care provider, for the past 18 months on some exciting projects. Our first brief was to 'design stylish en suite bathrooms that delivered access for everyone' for 30 schemes being planned over the next three years.
Motionspot has designed light, bright en suites with a range of provisions to allow for any access requirements the resident may have as well as future-proofing the en suites to take into account the resident's needs in the years to come.
Stylish design
The look of the bathrooms is contemporary and elegant and the features designed to provide extra help are subtle. Some key design principles in these accessible en suites are:
The flooring is slip-resistant and there is step-free access to the shower which removes the trip hazard and makes it easy for those in a wheelchair or walking frame
 The grab rails are removable so if a resident needs extra support at a later date, they can be added
The basin allows space for a wheelchair user whilst the built-in storage means that toiletries and medicines doesn't have to be on display
The shower controls have levers which are easy to operate and have clear signage of temperature and water flow
The accessible shower enclosure can be removed which creates an open plan wet room and allows greater space which is important if you need additional assistance whilst showering or use a wheelchair
Casson Court Accessible Bathroom
Chic and accessible
Motionspot Founder and CEO, Ed Warner, says, 'Housing & Care 21 has demonstrated what is possible when developing accessible, stylish homes for later living. I'm delighted that Motionspot has been asked to design the layout and products in the accessible bathrooms which will go into 2000 new homes being built over the next 3 years. The en suites have been planned to suit the changing needs of residents, providing the right access whilst still feeling like the warm and homely bathrooms we would all want in our own homes!'
Siobhan Moore, Director of Development at Housing & Care 21 says, 'It was important for us to select the right partner to design our bathrooms. We have plans to provide a large number of new homes over the next three years and we know that style is just as important to our residents as accessibility and ease of living.
We know that our residents care needs can change over time and we wanted to create environments that could adapt to this - thankfully Motionspot understood this and delivered a fantastic final outcome. We are certain that our future residents are going to be blown away by overall look and feel of their brand new apartments.'
The first project, Casson Court near Doncaster, is due to open Winter 2018.
Find out more about our accessible design or download a brochure.
Get in touch.
Our Team are always happy to provide free advice and discuss your requirements. We can also provide free quotes and accessible product specifications tailored to your project budget and design intent.
Get in touch to chat through your plans with us.
Contact us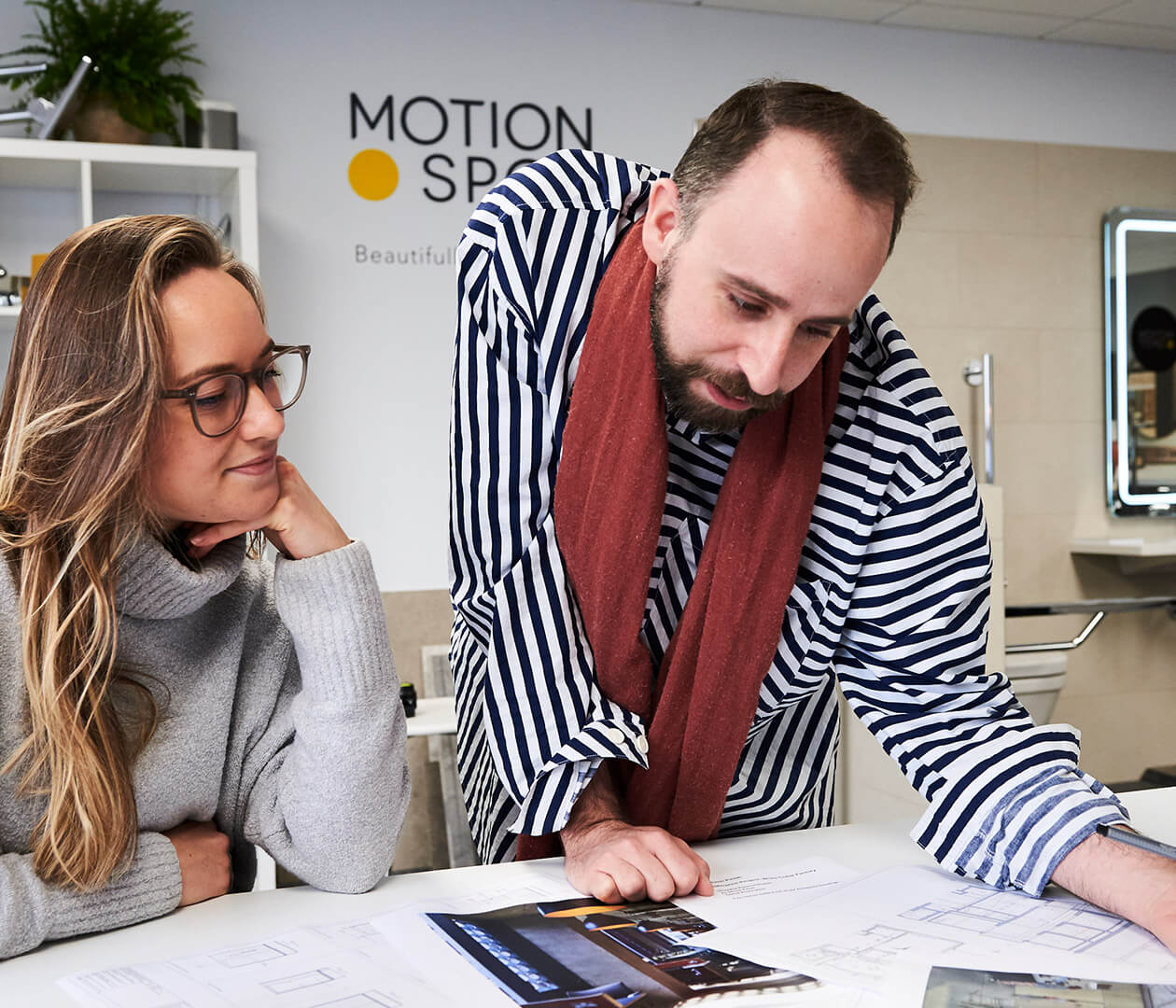 Start a conversation
Get in touch to chat through your plans or requirements and see how we can help. Please complete your contact details below.
Contact us
Stay connected
Sign up to receive the latest inclusive design insight and inspiration from our team.