Until recently grab rails in accessible spaces such as bathrooms and toilets have been immovable, white and institutional, creating spaces that provide access but compromises on style and allows for little versatility in the use of the room.
However, removable grab rails and shower seats offer a flexible solution to this, and our Motionspot range is particularly popular. A bathroom where the grab rails can be added or removed means the room can be tailored to suit the specific needs of the individual. This is a particularly favoured option in hotels where it allows rooms to be opened up to a greater range of people. An accessible room can be adjusted for guests without access needs by simply removing the grab bars and seats which are obvious indicators of accessibility.
Removable shower seat with backrest
Removable grab rails and seats are also a brilliant future-proofing option for home owners. They give the rooms where people want the most independence the ability to be adaptable and future-proofed to needs as they evolve. This has the added benefit of reducing the need for more drastic building work in the future or moving house because a current home no longer suits the resident's  needs. For more on creating beautifully accessible home bathrooms see our sister brand Fine & Able. 
Watch our video that shows how easy it is to use removable grab rails:
Benefits of installing removable grab rails and seats:
Removable technology can be fitted when required by hotel guests or home owners creating flexible, multi-functional rooms
They are a great option for commercial environments because they are versatile and mean a space can be used by people with a wide range of access needs
In the home they future-proof spaces by allowing for flexibility, taking into account the changing needs of the individual 
They are very simple to install and remove and give discreet, adaptable support
Find out more about accessible hotel design here.
To speak to the team about removable grab rails and seats for your business email us - team@motionspot.co.uk
Removable grab rails and shower seat in a hotel
Removable grab rails and shower seat in a hotel
Get in touch.
Our Team are always happy to provide free advice and discuss your requirements. We can also provide free quotes and accessible product specifications tailored to your project budget and design intent.
Get in touch to chat through your plans with us.
Contact us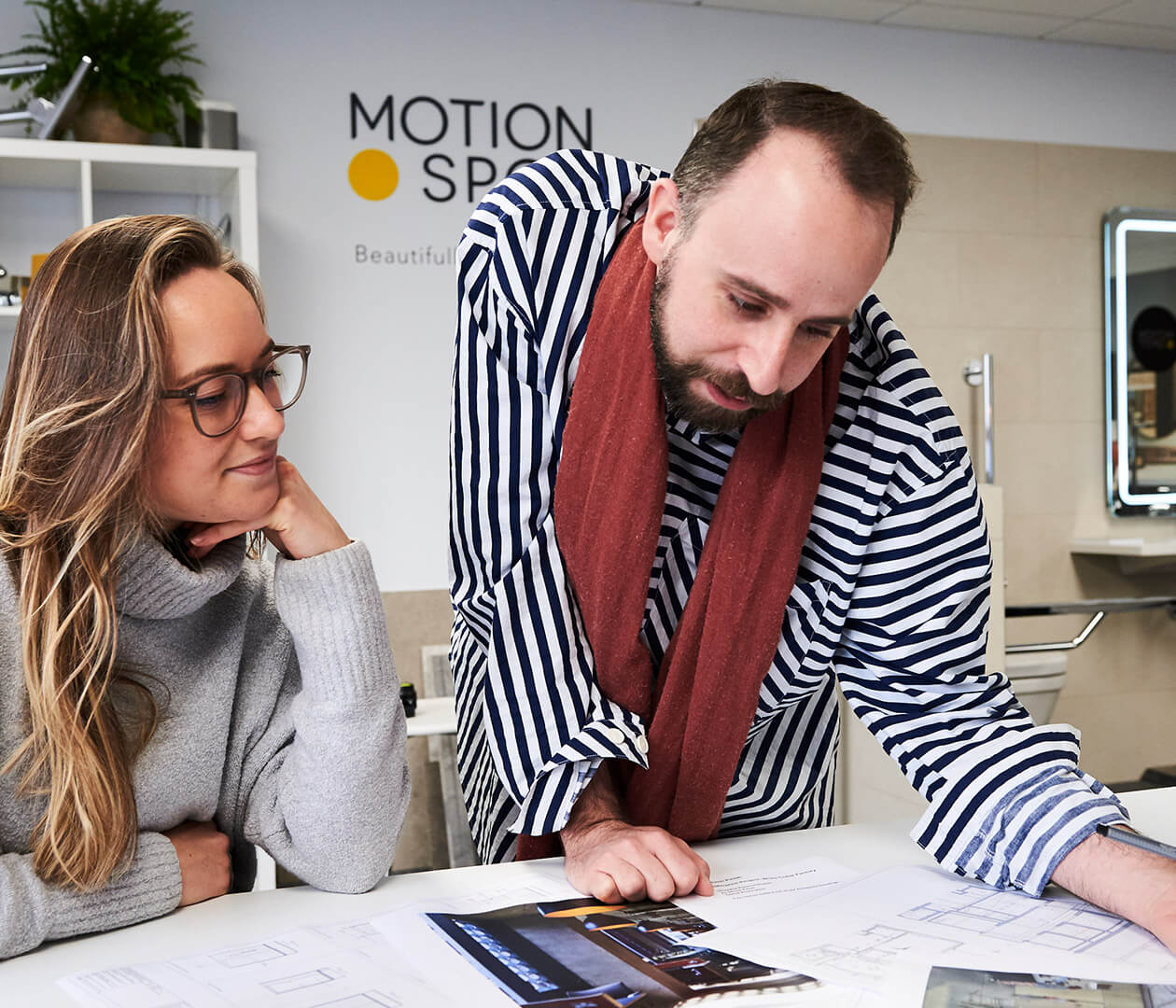 Start a conversation
Get in touch to chat through your plans or requirements and see how we can help. Please complete your contact details below.
Contact us
Stay connected
Sign up to receive the latest inclusive design insight and inspiration from our team.