(opens in a new tab)
Image by @KatiePennick
What is #AccessibleAdvent?
Throughout December, Motionspot has been delighted to join in with the brilliant hashtag #AccessibleAdvent (opens in a new tab) created by @GinnyAndT (opens in a new tab) on Twitter.
Ginny Butcher (opens in a new tab) invited people to share one thing everyday that would make life more accessible.
Hundreds of people got involved, sharing examples of what would make a difference to them. Thousands of tips and experiences were shared. Testament to how important this topic is, the hashtag started trending on day one.
A incredible learning tool
It's an incredible learning tool too, as Ginny says in Enable Magazine (opens in a new tab):
"Follow the hashtag, have a read, and suddenly there is a host of different access issues being raised. For businesses, in the month of December there is this a free learning experience."
The campaign gives just a glimpse into the myriad ways design and the built environment can help or hinder people, but it's just the tip of the iceberg. Accessibility means so many different things to different people in different contexts.
If you are a business wanting to make your products, spaces and services more inclusive, get in touch with our specialist team who can help you understand and implement accessibility in your specific setting.
As #AccessibleAdvent has shown, getting accessibility right opens up your products and services to so many more people.
Wishing you a very merry Christmas and an accessible 2021!
Motionspot's contribution
Here was Motionspot's small contribution of tips and wishes to make life more accessible:
Build in access as standard, not an afterthought
Remember not every disability is visible
Remember the built environment is built by people, so we have the power to build it better.
Changing Places toilets everywhere as standard please! It's compulsory in new builds in England next year but what about everywhere else? Our team has lots of experience designing beautiful #ChangingPlaces

(opens in a new tab)

if businesses need help to make it happen
Design spaces with multiple sensory cues - visual, tactile, audio etc. so people can use different senses to engage and navigate.
Not sure if this counts as 1 thing or 4?! The features that constitute basic accessibility in a home: level access to the entrance, a flush threshold, sufficiently wide doorframes & circulation space, a toilet at entrance level
More recalibration and quiet rooms/spaces in workplaces and public areas. Many people need a place to take a moment to pause or 'reset'. Like @Barclays

(opens in a new tab)

new offices under construction in Glasgow:
Diversify your feed. Amplify and listen to more disabled voices and experiences. As a start check out #DisabilityPower100

(opens in a new tab)

and this great list of young bloggers by @scope

(opens in a new tab)

http://ow.ly/w87X50CEynY

(opens in a new tab)

And #AccessibleAdvent

(opens in a new tab)

!
More accessible housing would future-proof homes and communities for an ageing population too. See the HAPPI design principles and #HAPPIweek currently underway for more http://ow.ly/uFON50CGiGB

(opens in a new tab)

 #HLINSummit2020

(opens in a new tab)

Involve and listen to disabled people from the very beginning of any product, space and service design. Businesses looking to become more inclusive can get help to co-design well and start ongoing conversation with disabled customers and employees.
We'd like accessibility to be seen as an opportunity to get creative and innovate. Inclusive design is an incredible tool for making wonderfully engaging, enjoyable environments for all.
Better signage and wayfinding would improve life for EVERYONE! We mean tactile markers, highlighting key landmarks, positioning, colour, contrast, size…
Recognition that accessibility doesn't have to be obtrusive or clinical-looking. Follow fineandable.co.uk on Instagram for beautifully accessible bathroom inspiration.
Better business comes from inclusive recruiting and workplaces. Businesses can reach out to organisations like Shaw Trust for advice and support to removing barriers to jobs http://ow.ly/Lqag50CG1yq

(opens in a new tab)

Access isn't just about ramps and lifts. Don't forget 'softer' features like lighting, acoustics, materiality, contrast, pattern, biophilic design, ventilation all have a big impact on someone's experience of a space.
We'd like to see businesses push the boundaries when it comes to accessibility, not just meet minimum standards. Motionspot strives to show what is possible in beautiful, accessible design.
Inclusive design taught as standard on all architectural and product design courses. So that there is greater understanding that design choices have the power to disable or enable.
Embrace dual design. Things that have more than one purpose that also make life more accessible – like this shower riser rail. It's also a grab rail…
Businesses not being afraid to ask for help on making their product/service more accessible. Expert help is available, including (most importantly!) from disabled people themselves – the real experts.
Understanding that accessibility and aesthetics are not mutually exclusive. From public toilets to penthouse suites. For some design-led award-winning accessible places, check out…
Information, information, information. Even if a place meets min access requirements doesn't mean it will be accessible for everyone. Comprehensive info on websites lets people understand/plan if it's accessible with their specific needs. Like @EuansGuide
Appreciation that every single person in the world – disabled and non-disabled - has different access needs specific to them.
Share the hashtag #AccessibleAdvent far and wide! Such a great resource to make life more accessible. Well done @GinnyAndT. Now compiled into a searchable database here by Hannah Milan

(opens in a new tab)

https://prototypr.io/toolbox/accessible-advent-tracker/

(opens in a new tab)

And finally…on Christmas eve, behind our final #AccessibleAdvent door, is just to be a little more patient with one another and to treat each other with a little more kindness. Thank you @GinnyAndT for an incredible idea. Merry Christmas and here's to a more accessible 2021!
Get in touch.
Our Team are always happy to provide free advice and discuss your requirements. We can also provide free quotes and accessible product specifications tailored to your project budget and design intent.
Get in touch to chat through your plans with us.
Contact us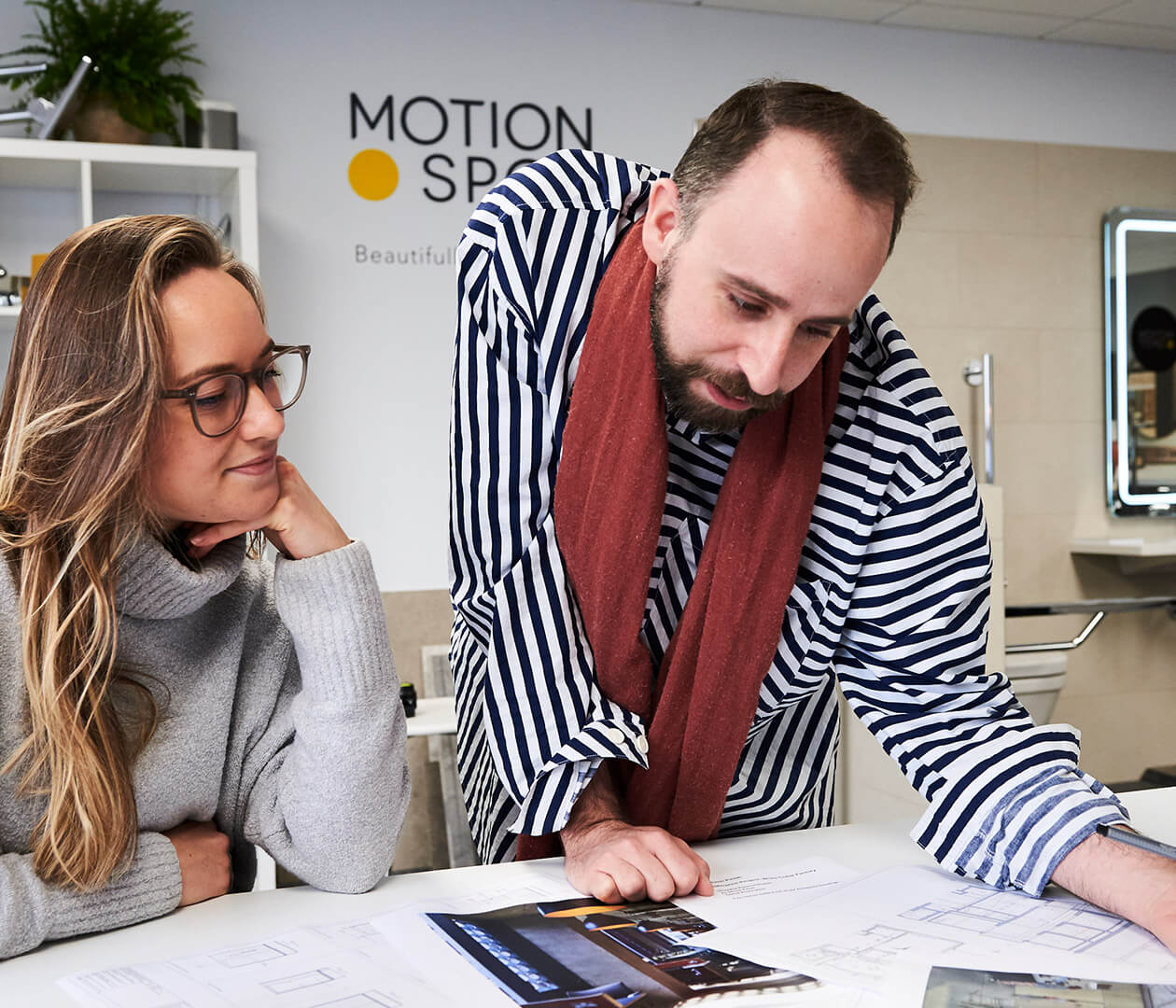 Start a conversation
Get in touch to chat through your plans or requirements and see how we can help. Please complete your contact details below.
Contact us
Stay connected
Sign up to receive the latest inclusive design insight and inspiration from our team.