To celebrate our 9th birthday we are excited to announce our new website launching today! 
In the UK, over 14 million people are disabled. Globally, the number is estimated to be 15% of the population – the world's largest minority. Our new website features new tools, information and products to support architects, interiors designers and anyone involved in the design of the built environment to create accessible spaces that inspire and are more inclusive.
Typically, accessibility has meant second-rate and clinical-looking design. Motionspot's unique products and services offer compliance with building regulations without compromising on aesthetic appeal.
For the first time many of our design-led and innovative accessible products are available to explore online, with more ranges to follow soon. The new 'build your own' specification function includes everything required for the tender process such as CAD blocks, product data sheets available as quick and easy downloads. New Doc M packs offer a more inspiring alternative to clinical-looking accessible WC and shower room facilities.
Alongside innovative accessible products, our team also offers expert design consultancy at all RIBA stages to support companies to deliver compliance and aesthetics in perfect balance.
Our new website highlights some of their most pioneering projects with companies, including Barclays and Bespoke Hotels, demonstrating what can be achieved when accessibility is considered as a key part of the design process. Case studies of completed projects feature beautiful image galleries and detail Motionspot's approach and inclusive design principles.
As the UK opens up, forward-thinking businesses are realising that improving accessibility makes business sense. The benefits go far beyond catering for disabled customers and improves experience for all.
"We have come a long way since James and I established Motionspot nine years ago, when we set out to address the lack of well-designed accessible products and spaces. Our expert team is now supporting businesses all across the world create beautiful accessible spaces and designing innovative products that improve the lives of our customers. To celebrate our ninth anniversary, we are delighted to share our new website and excited to help more people create buildings and products that inspire and include".
The website launch also marks the official separation of Motionspot's residential and commercial offering. Motionspot's new 'for home' brand, Fine & Able, now takes the lead for anyone making accessible adaptations to their own homes, while Motionspot will focus solely on accessible products and inclusive design consultancy for professional projects across all sectors including hospitality, later living, office, healthcare, public realm, and student accommodation.
Enjoy exploring the new site and please do let us know what you think!
Get in touch.
Our Team are always happy to provide free advice and discuss your requirements. We can also provide free quotes and accessible product specifications tailored to your project budget and design intent.
Get in touch to chat through your plans with us.
Contact us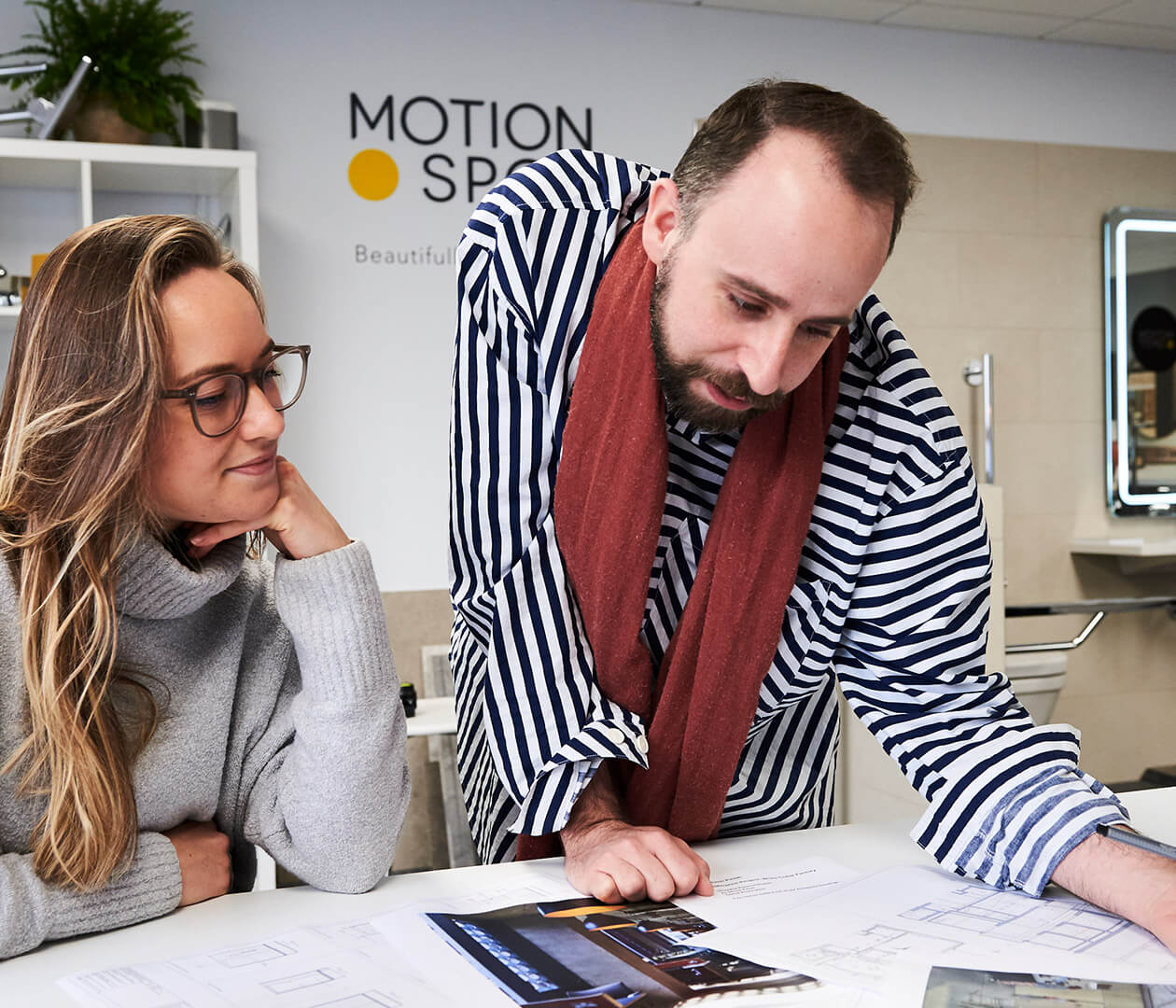 Start a conversation
Get in touch to chat through your plans or requirements and see how we can help. Please complete your contact details below.
Contact us
Stay connected
Sign up to receive the latest inclusive design insight and inspiration from our team.