This is the dilemma facing many of us right now. Covid-19 has raised questions about the suitability of our homes, particularly as we get older. Are they safe, easy to move around and maintain? Do they keep us connected to family and friends and the services and support we may need in the future? Our customers are telling us the aspects of their homes that cause them difficulty are becoming harder to ignore. The low toilet, the high sided bath, the poor lighting to name a few. This trend is reflected in the statistics. A third of over 65s will have a fall at least once every year, often leading to a stay in hospital. The home (specifically the bathroom) is the most common cause of these falls. We are finding that many people are thinking further ahead and reassessing their housing priorities and options for later life.
Future-proofing
An option that seems to be gaining traction is future-proofing. People are looking to invest in the homes they love for the long-term. This is a discerning marketplace. There is a growing demand for innovative and discreet products that make life easier and safer that blend seamlessly with people's individual style. During the first Covid lockdown in 2020, Motionspot launched Fine & Able (opens in a new tab). This is a new accessible bathroom product range, design and install service aimed at helping people future-proof their homes. As with everything Motionspot does, it was founded on our ethos that good accessibility does not need to look clinical. The response has been incredibly positive. Since launching we've had thousands of enquiries from people looking to make adaptations to their home, from a single grab rail to a full bathroom refit.
Multi-generational homes
We are also increasingly working with customers wanting to create multi-generational homes. We are seeing families pooling resources to keep loved ones close by and making homes that are suitable for all from grandparents to grandkids. It is another option that is the perfect solution for some.
Retirement communities
Of course, for those considering moving completely, retirement communities can offer an appealing solution and interest in retirement communities has skyrocketed since the pandemic began. It is not surprising when there are so many aspirational options now available that allow people to maintain the lifestyle they enjoy. All with added safety, security and reassurance of knowing care can be provided on site if ever required. At Motionspot, we are proud to work with many retirement and extra care housing providers to help design and supply flexible, future-proofed homes suitable for people as they age. Along with providing age-friendly principles for apartments, communal spaces and external areas, we specialise in recommending flexible products to create adaptable and future-proofed apartments without compromising the look and feel of a home. Features like removeable grab rails and shower seating, bi-folding shower screens, beautiful slip-resistant floor finishes, easy-to-reach storage, adaptable kitchens and lighting systems that are intuitive to operate and keep people safe in their homes for longer. We are also working with providers to integrate smart home technology to help enhance independence, health and wellbeing. If it could be said any positives have come from this pandemic, then it is that future-proofing is rising up people's priority list. People are beginning to look further ahead and consider the options that are right for them as they get older.
Get in touch.
Our Team are always happy to provide free advice and discuss your requirements. We can also provide free quotes and accessible product specifications tailored to your project budget and design intent.
Get in touch to chat through your plans with us.
Contact us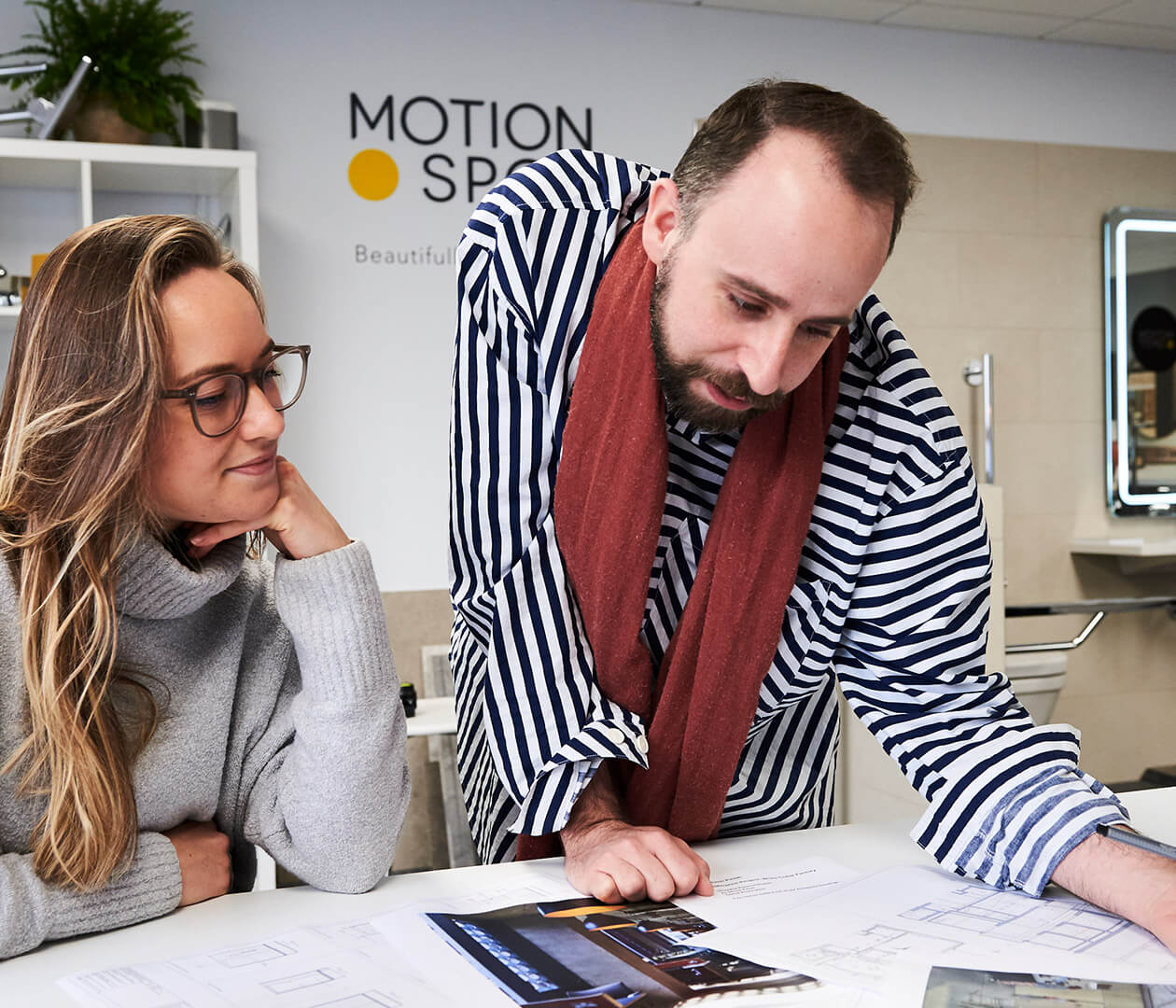 Start a conversation
Get in touch to chat through your plans or requirements and see how we can help. Please complete your contact details below.
Contact us
Stay connected
Sign up to receive the latest inclusive design insight and inspiration from our team.