Motionspot has welcomed its newest member to the team! Rebecca Hillier joins Motionspot as Residential Account Manager and will support the company's continued growth on the residential side of the business, providing accessible design solutions within the home.
Motionspot's new Residential Account Manager
Motionspot's aim is to transform lives through beautifully designed, accessible bathrooms that deliver independence for anyone with a disability or in need of extra support.  Rebecca will be supporting home owners who may require a completely new accessible bathroom, adaptation of a bathroom or who simply need some accessible design or product advice.
Founder and MD Ed Warner said: "Rebecca joins the team with outstanding customer service experience. Her background means she is perfectly placed to work with both suppliers and home owners to deliver the individual attention and solutions that all of our customers require and we are very pleased to welcome her within the Motionspot team"
Rebecca, who will be based at the Motionspot head office in London said: "I'm delighted to be working for Motionspot and am looking forward to building relationships with my clients and making a real difference to their day to day lives through well designed accessible bathroom solutions."
Get in touch.
Our Team are always happy to provide free advice and discuss your requirements. We can also provide free quotes and accessible product specifications tailored to your project budget and design intent.
Get in touch to chat through your plans with us.
Contact us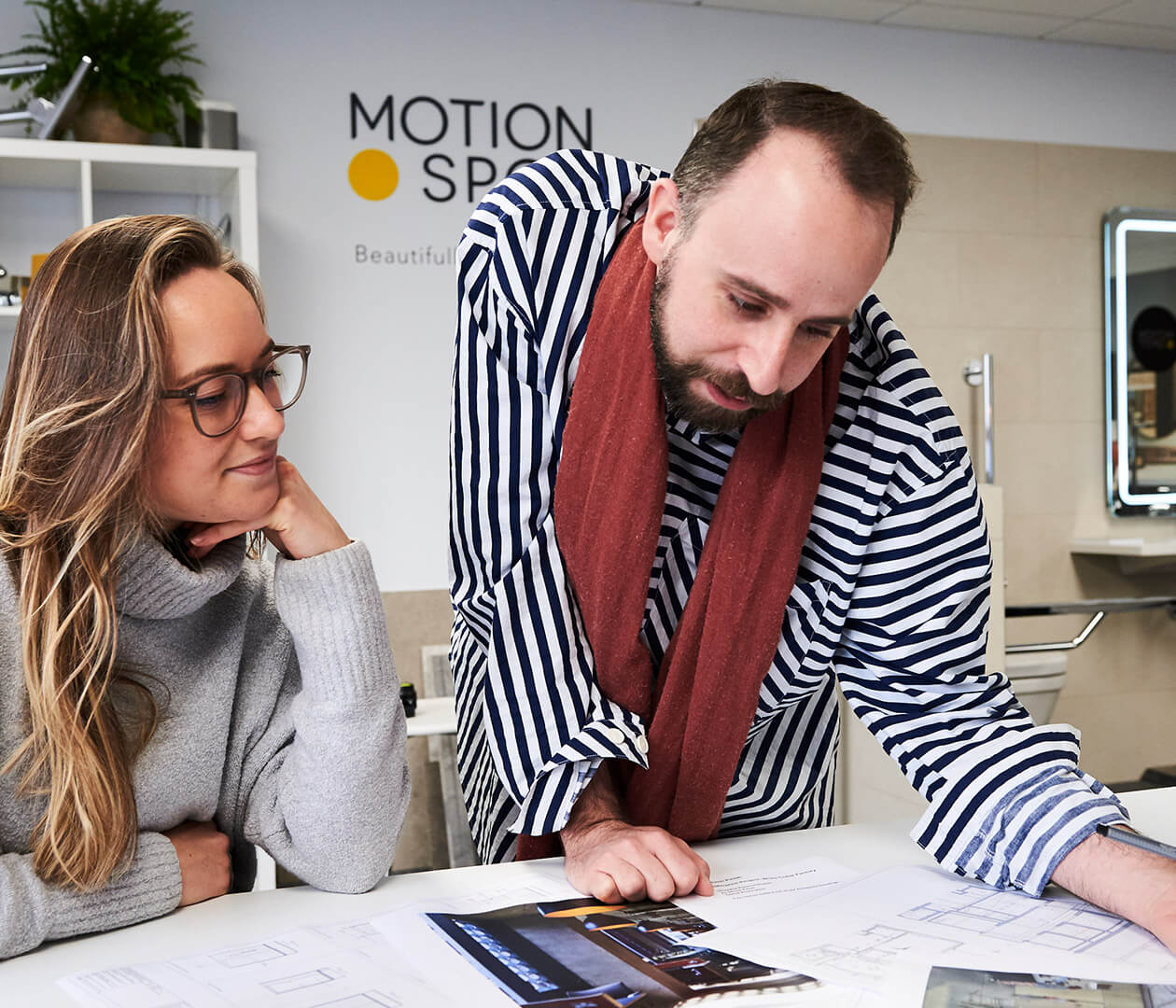 Start a conversation
Get in touch to chat through your plans or requirements and see how we can help. Please complete your contact details below.
Contact us
Stay connected
Sign up to receive the latest inclusive design insight and inspiration from our team.