Specialist accessible design company Motionspot is the latest company to move into the bustling centre of Twickenham.
The Motionspot team have been located in London since 2014, but with a successful year of growth, a move to a new home was needed! When searching for new space, it was incredibly important to find a fully accessible office with excellent transport links and a lively business community. The brand-new office ticks all the boxes and Motionspot is delighted to have moved into their new home in Twickenham, South-West London.
Together with upgraded office space, Motionspot has a new design studio and a showroom area containing both contemporary and traditional products and displays. The studio is open to all clients from 9am-5.30pm by appointment.
"We believe that moving to a larger office with excellent transport links and enough space for clients to interact with our accessible products and sit down comfortably with our design team is invaluable to the further growth and success of Motionspot. We are looking forward to welcoming visitors to the new Motionspot home."   Said Ed Warner CEO and Founder of Motionspot.
Situated in on Holly Road in the heart of Twickenham, the accessible ground-floor office is a 10 min walk from the train station, has accessible parking and is next door to a large public car park.  The telephone number has remained the same.
For accessible design consultancy and advice, visit the Motionspot site, or call 0203 735 5139 to make an appointment to visit the Motionspot Design Studio and office.. Motionspot Ltd, 1 Ilex House, 94 Holly Road, Twickenham TW1 4HF
Get in touch.
Our Team are always happy to provide free advice and discuss your requirements. We can also provide free quotes and accessible product specifications tailored to your project budget and design intent.
Get in touch to chat through your plans with us.
Contact us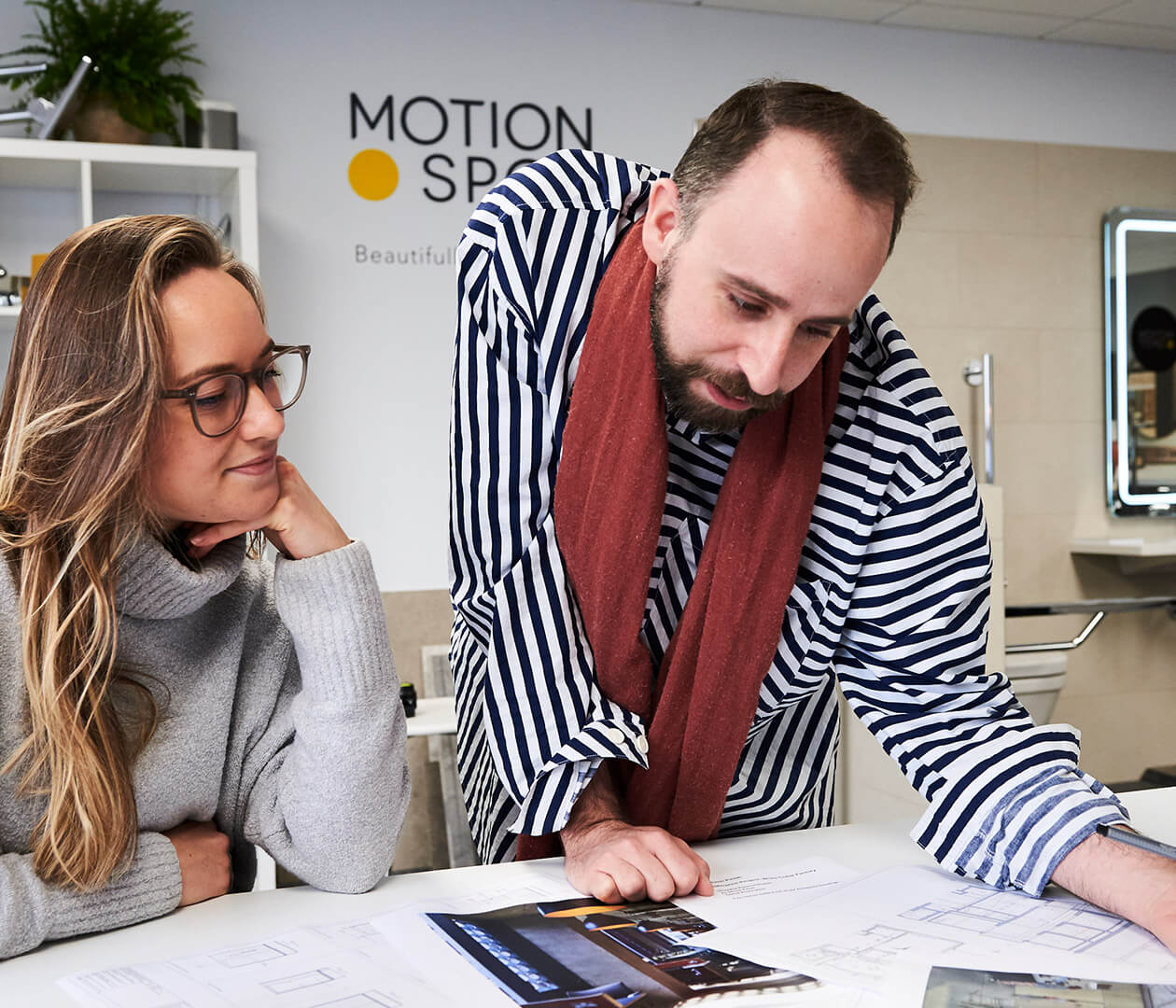 Start a conversation
Get in touch to chat through your plans or requirements and see how we can help. Please complete your contact details below.
Contact us
Stay connected
Sign up to receive the latest inclusive design insight and inspiration from our team.