With an eye for beautiful design and a desire to ensure environments are accessible to all who use them, our new team member, Inclusive Designer Becky, is a wonderful addition to the Motionspot team!
What's your background and how did you find out about Motionspot?
Before joining the Motionspot team, I designed luxury commercial and residential interiors. Some of these projects included hotels, spas, restaurants and traditional English properties. I've always been fascinated by environments that can change the way people feel. Early on, I decided to navigate my career towards designing spaces that responded to an individual's needs over wants. I heard about Motionspot when I did the 3 peaks challenge in 2018 and a friend connected me with the founder, Ed. I was excited to learn that this company responded to people's needs through every project they did, yet focused on beauty in design and that they were having a positive impact in the design industry.
What are you most looking forward to about the role?
I'm looking forward to being a part of a team that is incredibly passionate about what they do, growing my knowledge in accessible design and creating environments that are inclusive for all!
What qualities do you think you will bring to the Motionspot team?
I think my friendly, easy going and inquisitive attitude along with my passion to see beautiful design be available to all are what I hope to bring to the team…and I'm sure there will be a Motionspot fitness session one day!
Why do you think Motionspot's work is so important?
Motionspot's work is so important because every environment should be responsive to the people who use them and inclusive of all user groups.
When you're not at Motionspot, what do you enjoy doing?
I love being outdoors! I cycle everywhere in London which combines two of my favourite things, exploring and exercise! When I'm not at Motionspot I can be found running fitness sessions on Clapham Common, seeking new coffee shops with beautiful interiors and when I can, heading to the Cornish coast for some sea air!
Becky, Inclusive Designer
Get in touch.
Our team is always happy to discuss your requirements and provide a scope and fee proposal for your project. Get in touch to chat through your plans with us.
Contact us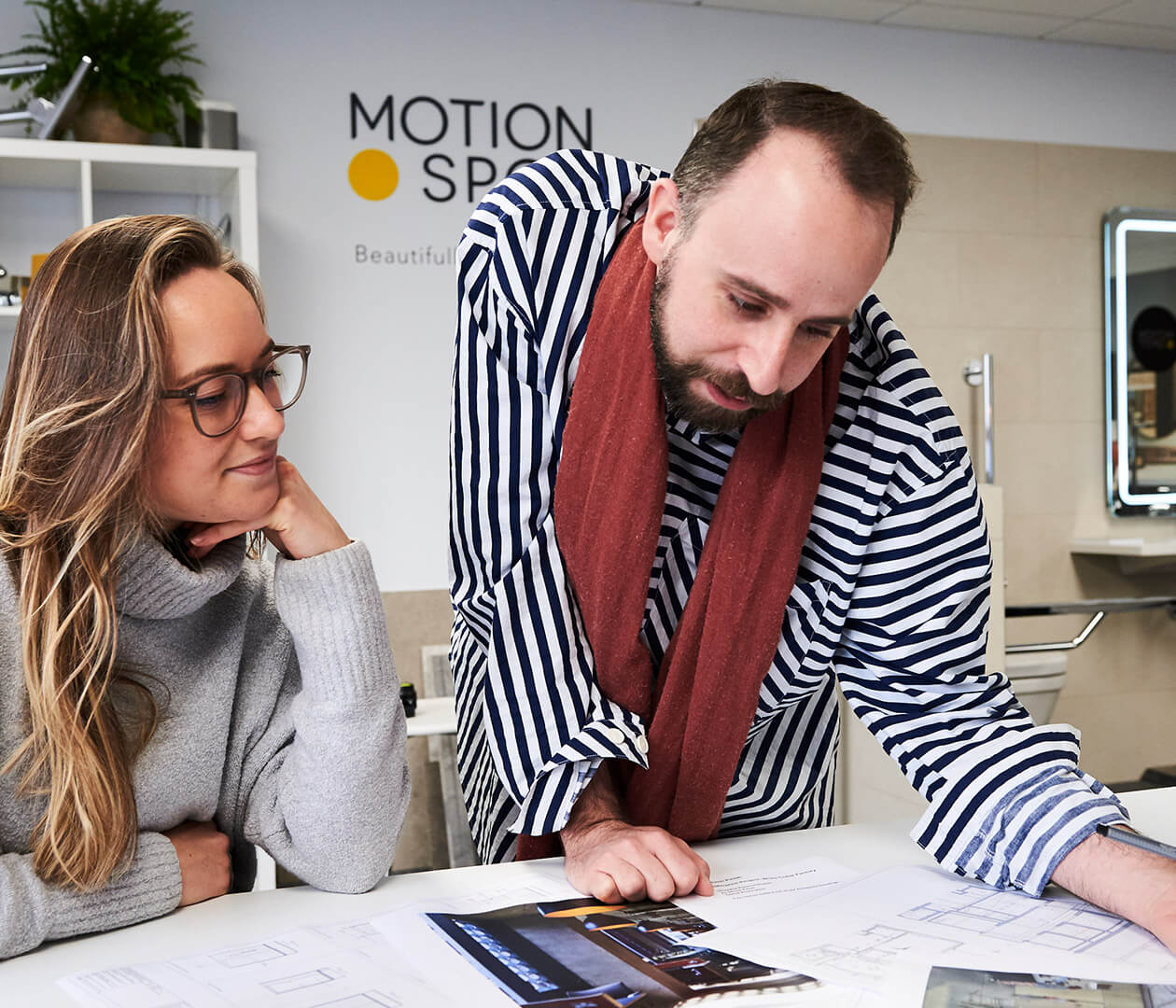 Start a conversation
Get in touch to chat through your plans or requirements and see how we can help. Please complete your contact details below.
Contact us
Stay connected
Sign up to receive the latest inclusive design insight and inspiration from our team.