According to Age UK, accidents that occur due to poor housing cost the NHS around £2.5 billion annually.
With a growing ageing population, many think that this cost to the NHS is likely to get worse, with accessible home adaptations currently only implemented as a response after an accident, instead of being preventative.
This is a particular issue in Kent, where 36% of its population are aged over 50. This percentage translates into over half a million people who have, or are likely to develop in the coming years, limited mobility and will need a space to live that can be easily adapted to suit their changing access requirements as they age.
A pioneering pilot project is being launched today at Broadmeadow Care Home in Folkestone thanks to a partnership between Kent County Council (KCC) and Motionspot. The project is called 'Room for Life' and involves showcasing innovative products in two apartments at Broadmeadow that will be tested and reviewed by residents across Kent.
The residents feedback will then help shape the design of KCC housing stock across the county and encourage Kent care providers to improve the standards of their elderly accommodation based on the learnings of Room for Life.
Motionspot have been chosen by KCC to design and install the accessible bathrooms at Broadmeadow for Room for Life. Our team will focus on building 'future-proofed' shower rooms that can easily adapt to suit the changing needs of clients as they age.
In true Motionspot style, these washrooms won't look like institutionalised disabled bathrooms and instead be designed to be contemporary in feel and suitable for a number of elderly conditions including dementia.
Ed is at Broadmeadow Care Home in Folkestone today for the press launch and keep an eye out on our Twitter(opens in a new tab) and Facebook(opens in a new tab) pages for updates on the Room for Life's progress.
If you would like more information on the designs and products being installed at Broadmeadow please contact team@motionspot.co.uk
Get in touch.
Our Team are always happy to provide free advice and discuss your requirements. We can also provide free quotes and accessible product specifications tailored to your project budget and design intent.
Get in touch to chat through your plans with us.
Contact us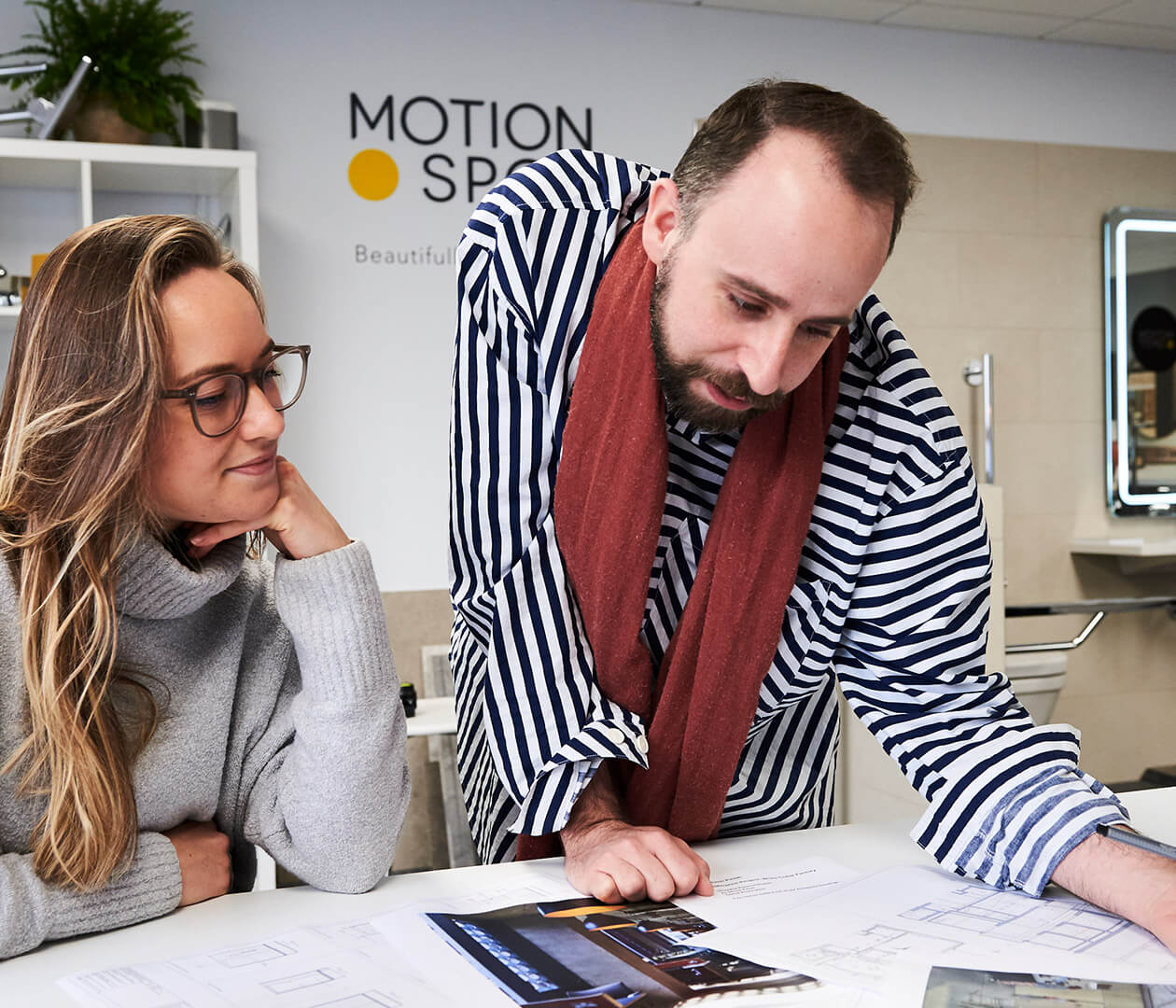 Start a conversation
Get in touch to chat through your plans or requirements and see how we can help. Please complete your contact details below.
Contact us
Stay connected
Sign up to receive the latest inclusive design insight and inspiration from our team.