Our CEO Ed Warner, shared Motionspot's expertise on inclusive design for the retirement living sector as part of a panel session at the Care Homes & Retirement Living Conference.
What is ESG?
ESG stands for Environmental, Social, and Governance. It is a set of behavioural standards used by socially conscious businesses and investors.
Why is inclusive design so important to successful ESG strategies?
The 'Environmental' and 'Governance' aspects of ESG are reasonably well addressed. 'Social' is not, but inclusive design can support it by:
Enabling developments to cater for customers and staff of different faiths, cultures, ethnic backgrounds, and genders, as well as people with visible and invisible disabilities, particularly neurodiversity

Helping improve the sense of wellbeing and belonging

Designing communal and private spaces that promote inclusion and reduce loneliness

Supporting the recruitment and retention of the best staff
Care Homes & Retirement Living Conference highlights
For us, some of the key takeaways from the conference included:
The non-negotiable need for the industry to embrace all aspects of ESG

The most successful retirement and care developments will be those that embrace inclusive design from the outset

Auditing existing buildings against inclusive design principles will highlight areas for improvement

Getting this right will deliver significant social and commercial benefits for developers and operators

Early-stage user engagement workshops and post occupancy evaluations will enable the industry to deliver a deep commitment to end users and their needs

Cleverly selected design-led accessible products will enhance wellbeing and independence for residents, staff, and visitors

The global economic slowdown and supply chain pressures will impact care and retirement living markets. But inclusive design will help to future-proof developments for years to come. It will also deliver associated social and environmental benefits
Motionspot inclusive design consultancy
To discuss how we can support your ESG agenda, speak to one of Motionspot's inclusive design experts. Email team@motionspot.co.uk or call 020 3735 5139. And check out our Grace House case study which is an award-winning, accessibly designed, over-55s housing scheme in London.
We look forward to hearing from you.
Get in touch.
Our Team are always happy to provide free advice and discuss your requirements. We can also provide free quotes and accessible product specifications tailored to your project budget and design intent.
Get in touch to chat through your plans with us.
Contact us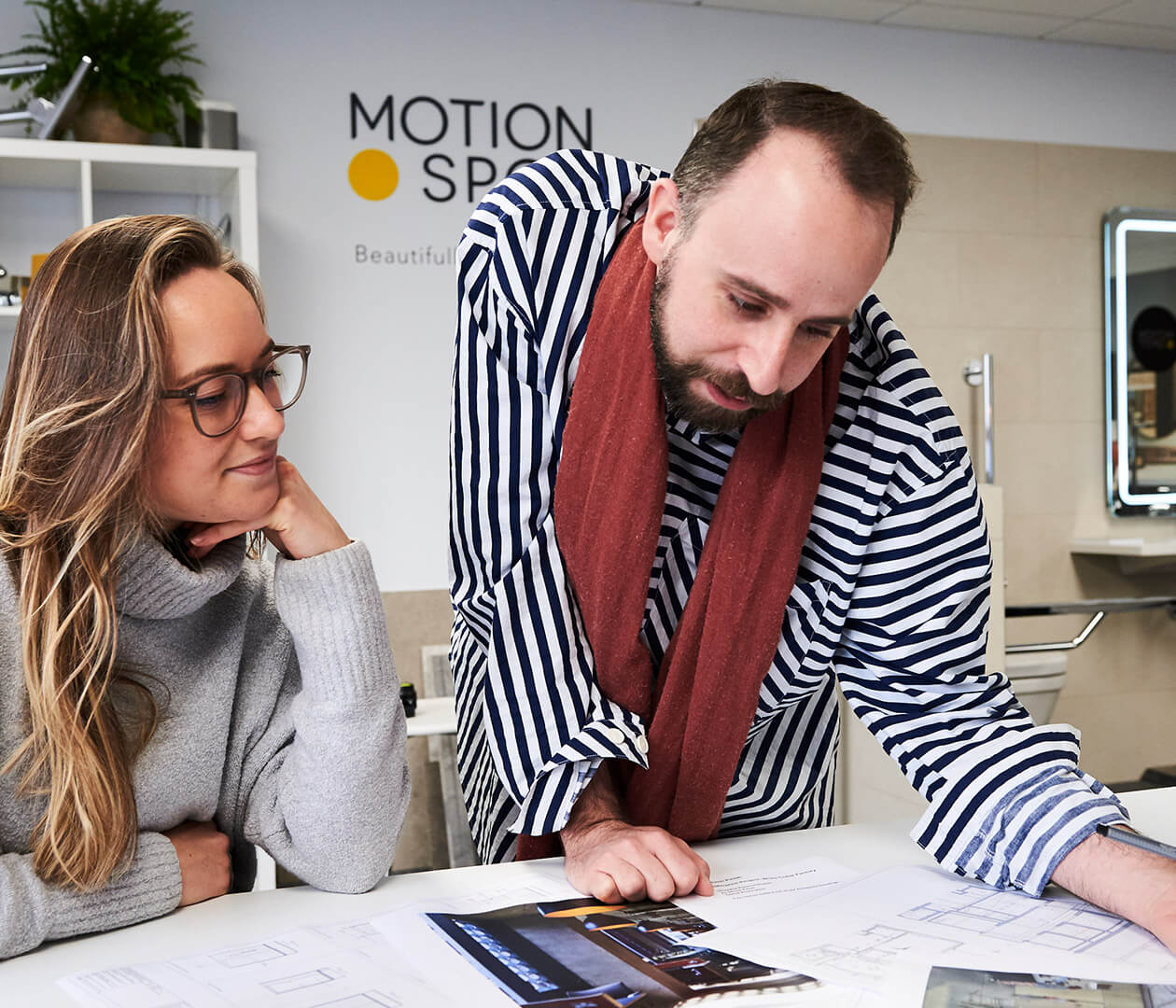 Start a conversation
Get in touch to chat through your plans or requirements and see how we can help. Please complete your contact details below.
Contact us
Stay connected
Sign up to receive the latest inclusive design insight and inspiration from our team.