Ensuring the toilet height is right for an individual's needs is essential to providing comfort and safety within the bathroom. The height of a toilet will differ depending on a person's age, height and ability to move amongst other factors. There are many different types of toilet fixtures and getting them installed can be a timely task, so it's important to make sure you choose the right one to suit your needs in the first instance.
When Thomas Crapper first displayed flushable toilets in his Chelsea showroom in the 1880s, the average height of the population was significantly shorter than today, meaning a toilet seat sitting at a height of 420mm from the floor seemed like a perfectly reasonable design.
However, like most inventions from the 1800s, this is no longer suitable for today's society as our average height has increased by just under 200mm and therefore 420mm is no longer the best toilet height - it's become a long way down for many of us to go and even harder to get up from.
A wall-hung toilet can be the best option when it comes to accessible toilets
While there have been many technological developments relating to the toilet – such as motion sensors for the flush and devices to save water – we have been left with our pans positioned at what has now become an uncomfortable height.
This can be a particular annoyance for people living with arthritis as having to bend down lower than necessary to use the toilet only exacerbates existing joint pain. Wheelchair users also find this toilet height frustrating as most wheelchairs are set at 480mm, making transferring that little bit harder and the use of a commode over the loo impossible.
Solutions to the problem have emerged since the 1960s, with moulded seats and raised toilet seat frames becoming commonplace in accessible bathroom designs. However, this equipment can often make an environment look more hospital than home.
Wall-hung toilets have proved to be great in combatting issues around mobility and the toilet. They can be set at the right height for the individual, have a long projection pan to suit a wheelchair commode and as there is no need for a pedestal beneath the pan in turn making them much easier to keep clean.
Wall-hung toilets also offer a much more stylish options for your bathroom. This means you don't have to compromise on the look you want in order to have an accessible bathroom, something many people worry about. Our recommended accessible toilets and accessories is a good place to start if your considering what height and configuration you need for a bathroom project.
Unsure what the 'right height' for would be for you?
Accessibility guidelines state that the optimum height for accessible toilets is 480mm, but we would always recommend getting expert advice. If you'd like to discuss a design for an accessible bathroom, be it in a commercial or residential environment, then please feel free to get in touch.
Get in touch.
Our Team are always happy to provide free advice and discuss your requirements. We can also provide free quotes and accessible product specifications tailored to your project budget and design intent.
Get in touch to chat through your plans with us.
Contact us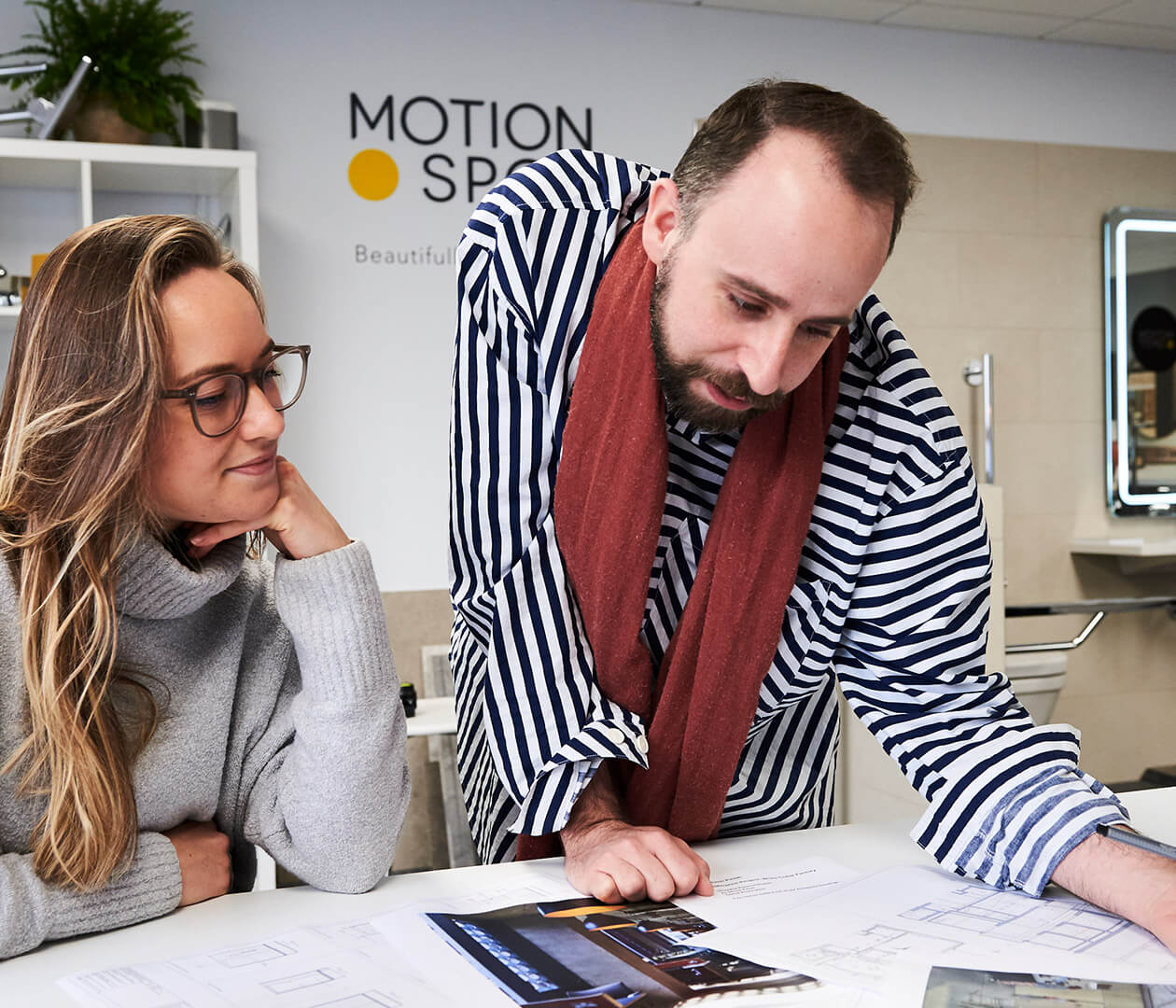 Start a conversation
Get in touch to chat through your plans or requirements and see how we can help. Please complete your contact details below.
Contact us
Stay connected
Sign up to receive the latest inclusive design insight and inspiration from our team.