The accessible tourism market is growing.
With over 14 million disabled tourists taking trips around the UK each year, there is more demand than ever for accessible holiday home accommodation that has the 'right' disabled equipment installed.
In the past, the market for accessible holidays has often been neglected, meaning many B&B and hotel owners have not been aware of the potential client base they could be attracting or of how suitable accessible adaptations can positively impact on their business.
Visit England's 'Unlocking the Purple Pound' conference back in March highlighted the increasing value of the accessible tourism market. This has opened up new business ventures for many of the UK's B&Bs and hotels, who – through giving attention to making their accommodation accessible – are being exposed to a much broader range of clients than before.
One of the most exciting projects that has unlocked the 'Purple Pound' hails from near Suffolk's Heritage Coast.
Owned by a husband and wife team, Mollett's Farm has recently been converted into six luxury self-catering holiday homes that were designed by Motionspot.
We caught up with them recently to find out more about their reasons behind this adaptation:
"When we set off on this journey we had a dream – and that was to provide flexible, inclusive accommodation. The cottages and studios can be adjusted to meet the varied needs of our guests".
Since his accident in 2005, Motionspot co-founder James, has struggled to find holiday accommodation with suitable disabled access to meet his needs.
James and his family have recently returned from a mini-break at Mollett's Farm. We spoke with Katherine – his wife – to see how they found their stay at the farm, and she couldn't speak highly enough of it!
"We loved Mollett's Farm! It was such a beautiful place to stay and was the perfect location for me, my husband and our young daughter.
They have clearly and brilliantly showed that with careful thought and consideration you can create accommodation where people with mobility issues can have a wonderful time.
The adaptations they have made to encourage disabled access all seems relatively straight forward so why it is not done more often is disappointing.
The thought and attention to detail that the designers gave to Mollett's Farm, paired with the owner's enthusiasm to increase accessibility that has allowed them to succeed in catering for everyone."
The positive response Mollett's Farm has received from their guests is a great testament to how thoughtful accessible design can advance business and give you exposure to one of the fastest growing tourism markets the UK has. If you own a B&B or hotel, and are wanting to have a presence in the fast-growing accessible tourism market, take a look at Visit England's 'Top Tips for Accessibility' (opens in a new tab) to see what affordable adaptations you can make for your guests.
Get in touch.
Our Team are always happy to provide free advice and discuss your requirements. We can also provide free quotes and accessible product specifications tailored to your project budget and design intent.
Get in touch to chat through your plans with us.
Contact us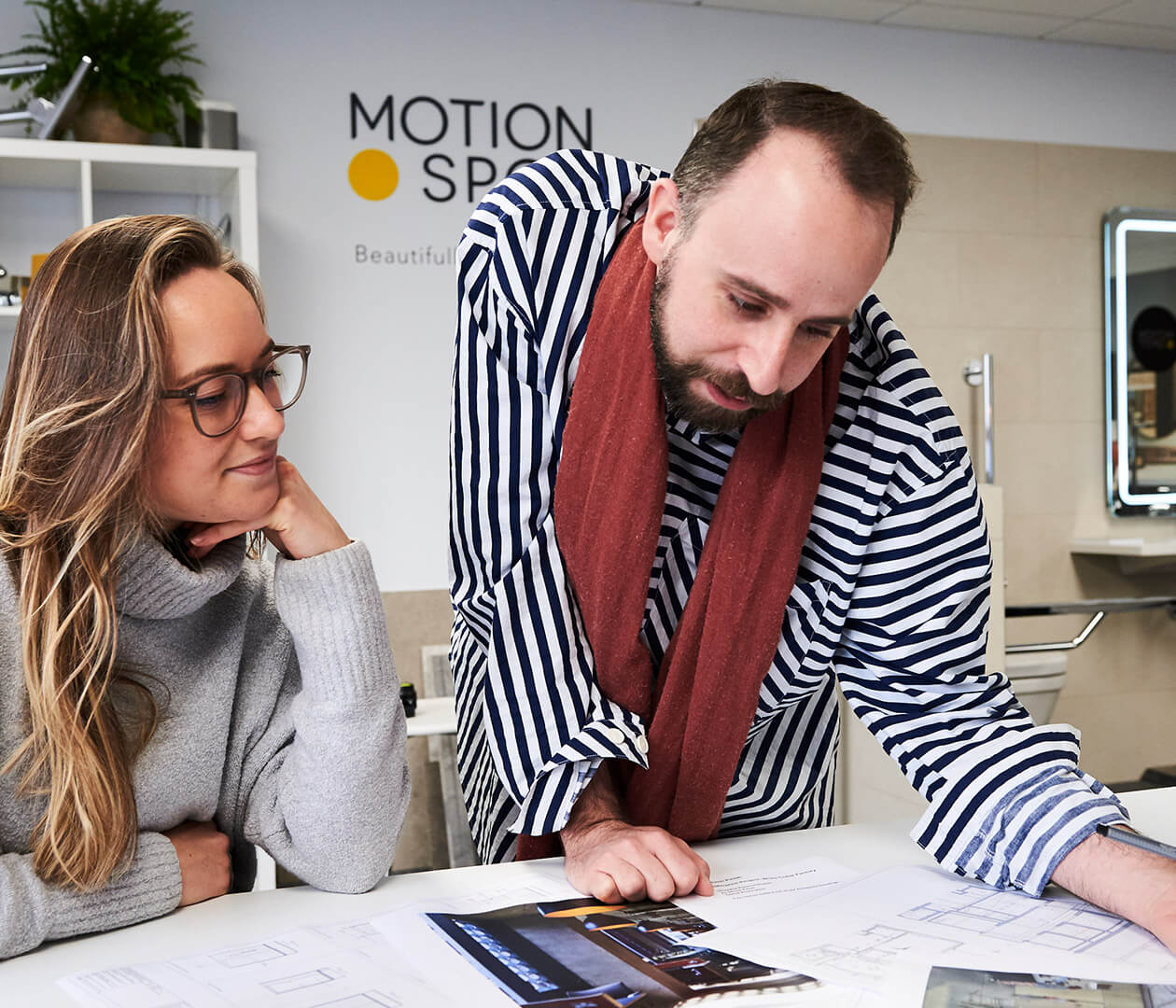 Start a conversation
Get in touch to chat through your plans or requirements and see how we can help. Please complete your contact details below.
Contact us
Stay connected
Sign up to receive the latest inclusive design insight and inspiration from our team.