'Build better and build beautiful': A powerful statement from the outgoing Minister of Housing, Robert Jenrick, when he launched his plans for 2020.
But what does 'better' and 'beautiful' housing look like for our sector and what are the challenges when designing and building homes fit for older people?
Sadly, too many of our homes are being built without considering the needs of older people. This short term view of design produces housing stock which is inaccessible, increases accidents in the home, puts pressure on health and social care budgets and is a contributing factor to poor health and social isolation in older communities.
A pull-down shelf makes it easier to reach objects in high cupboards
So what do we need to do differently in 2020?
Engage the customer
Creating beautiful homes suitable for everyone involves understanding your customer. Some of the best design in our industry has been produced in co-creation with older people, engaging them in the design process and getting their feedback on what they want to see in their homes. I'd encourage anyone planning new developments to engage their customers first so that places not only reflect the character of the community but deliver more inclusive housing stock for the UK.
Future-proofed homes suit everyone
We shouldn't be building general needs housing and then separate homes specifically for older people. All homes should be designed to be aspirational for both a first and last time buyer/tenant however greater thought is required to design flexible, future-proofed spaces that work for both young and old. More consideration is needed on general access to the property, space planning principles, the finishes of kitchens and bathrooms, and where they are required, avoiding overspecification of adaptations from the outset.
A future proof shower room
Embrace innovative technology
Traditionally accessible homes for older people have looked institutional in their appearance and have been difficult to resell or let when the property becomes available. Thankfully product manufacturers are changing their mindset and there is new accessible product and technology coming to market to help designers and developers build beautiful, inclusive homes. We need to move faster to embrace these new products, procurement processes need to be changed to enable contractors to source innovative products and as an industry, we should be considering how smart adaptations and technology can be fitted in homes to help improve health and wellbeing and take pressure off the care system.
Advancing technology for older people - a woman measuring heart rate with smart phone
Measure the impact
Design is an iterative process and cannot stand still; progress is reliant on learning from previous projects. When developments are built, designers should be engaged to post evaluate projects and speak to residents to understand what has worked and what should be changed for future projects. Good design has a positive impact on cognitive and physical health, social interaction and helps build an active and engaged community. The most successful projects will be the ones where the social and financial impact can be tangibly measured and understood, supporting the business case to build similar housing at scale.
As will be championed at the Housing LIN's Vision 2020 conference in Manchester this month, we have a wonderful opportunity to make progress as an industry designing and building the homes this country desperately needs. Long term success will only be achieved if we consider the needs of both young and old and 'build better and beautiful' housing that suits every generation.
Ed Warner, Founder & CEO, Motionspot and Government Champion for Accessible Spaces & Products, will be speaking at the Housing LIN Conference (opens in a new tab) on 26th March 2020.
Get in touch.
Our Team are always happy to provide free advice and discuss your requirements. We can also provide free quotes and accessible product specifications tailored to your project budget and design intent.
Get in touch to chat through your plans with us.
Contact us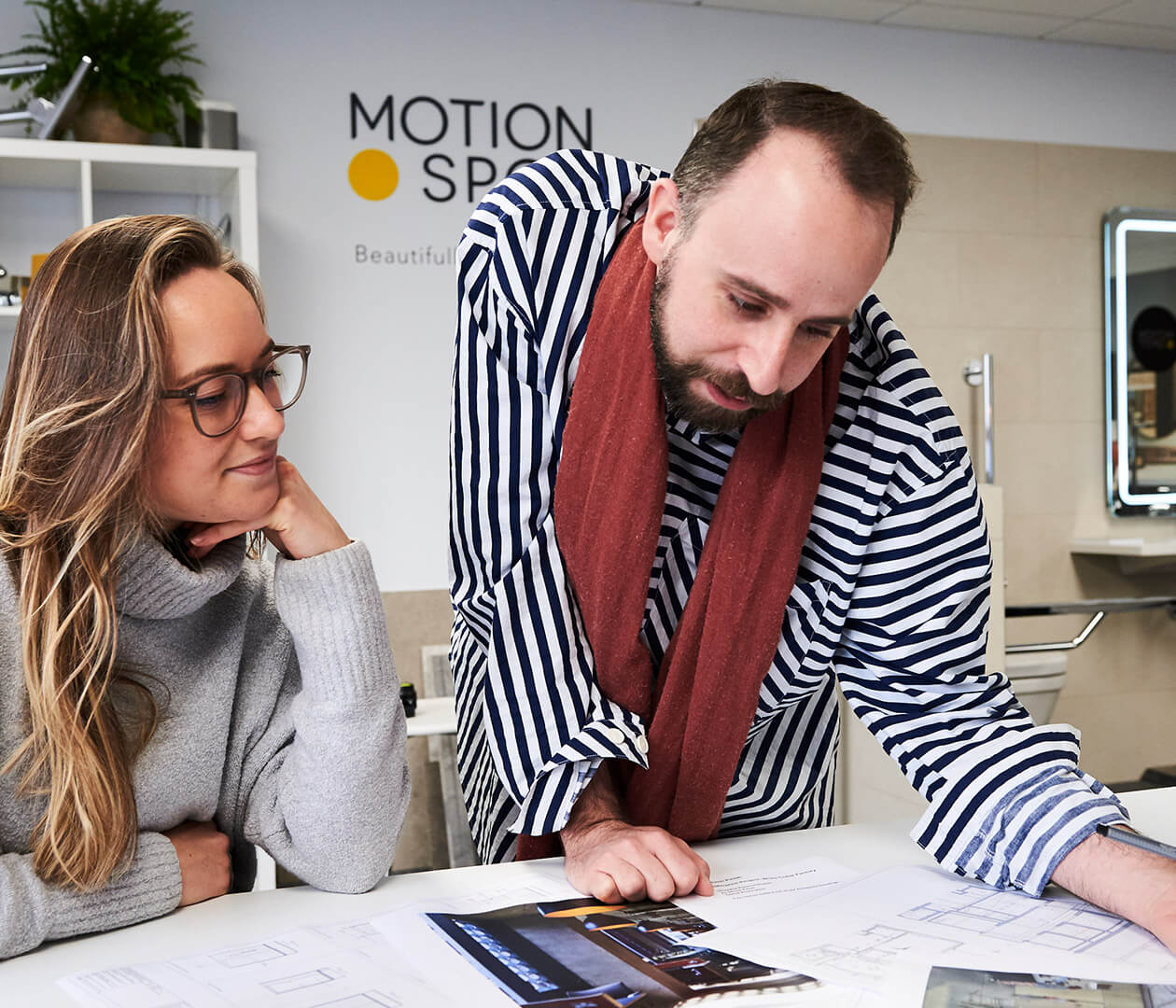 Start a conversation
Get in touch to chat through your plans or requirements and see how we can help. Please complete your contact details below.
Contact us
Stay connected
Sign up to receive the latest inclusive design insight and inspiration from our team.