Sector Champion for accessible design aims to promote the growing business case of accessibility for all.
In a ceremony at Lancaster Gate on Monday 11th March, The Minister of State for Disabled People, Sarah Newton MP appointed Motionspot co-founder and CEO, Ed Warner, sector champion for the 'Design of Products and Spaces'. The new role reflects the importance of designing more inclusive environments, accessible products and making those with a disability – who represent 13.2m people in the UK - a business priority.
Ed says: "I'm delighted to have been appointed as sector champion for the Design of Products and Spaces and help represent the needs of disabled people. My vision is to encourage a culture of change across the industry, so accessible products and spaces are better designed to suit the needs, style preferences and budgets of all.  The ultimate goal is to create beautiful, accessible environments that are appealing and inclusively designed for everyone".
Motionspot's CEO and co-founder, Ed Warner
Minister for Disabled People, Sarah Newton says: "For too long businesses have been missing out on the spending power of disabled customers and their families – worth a staggering £249 billion a year.  Our new champions will fight for the rights of disabled consumers so they can spend their money where and when they want, just like everyone else".
Ed plans to raise awareness of the commercial benefits for those who can make their spaces more accessible, with outreach in the hospitality, workplace, healthcare and leisure sectors. With a growing ageing population requiring suitable and desirable accommodation, liaison with retirement developers, house builders and local authority procurement departments will be essential to ensure a greater number of accessible, future-proofed homes.
Ed intends to involve more disabled people in the design process, to ensure products solve a specific need based on evidence-based principles. He adds: "It is important that all groups are aware of the positive impact that well-designed, accessible products and spaces have on the physical and mental well-being of disabled people. If these are well-designed, they will appeal to everyone".
Find out more about Motionspot and our accessible design.
Get in touch.
Our Team are always happy to provide free advice and discuss your requirements. We can also provide free quotes and accessible product specifications tailored to your project budget and design intent.
Get in touch to chat through your plans with us.
Contact us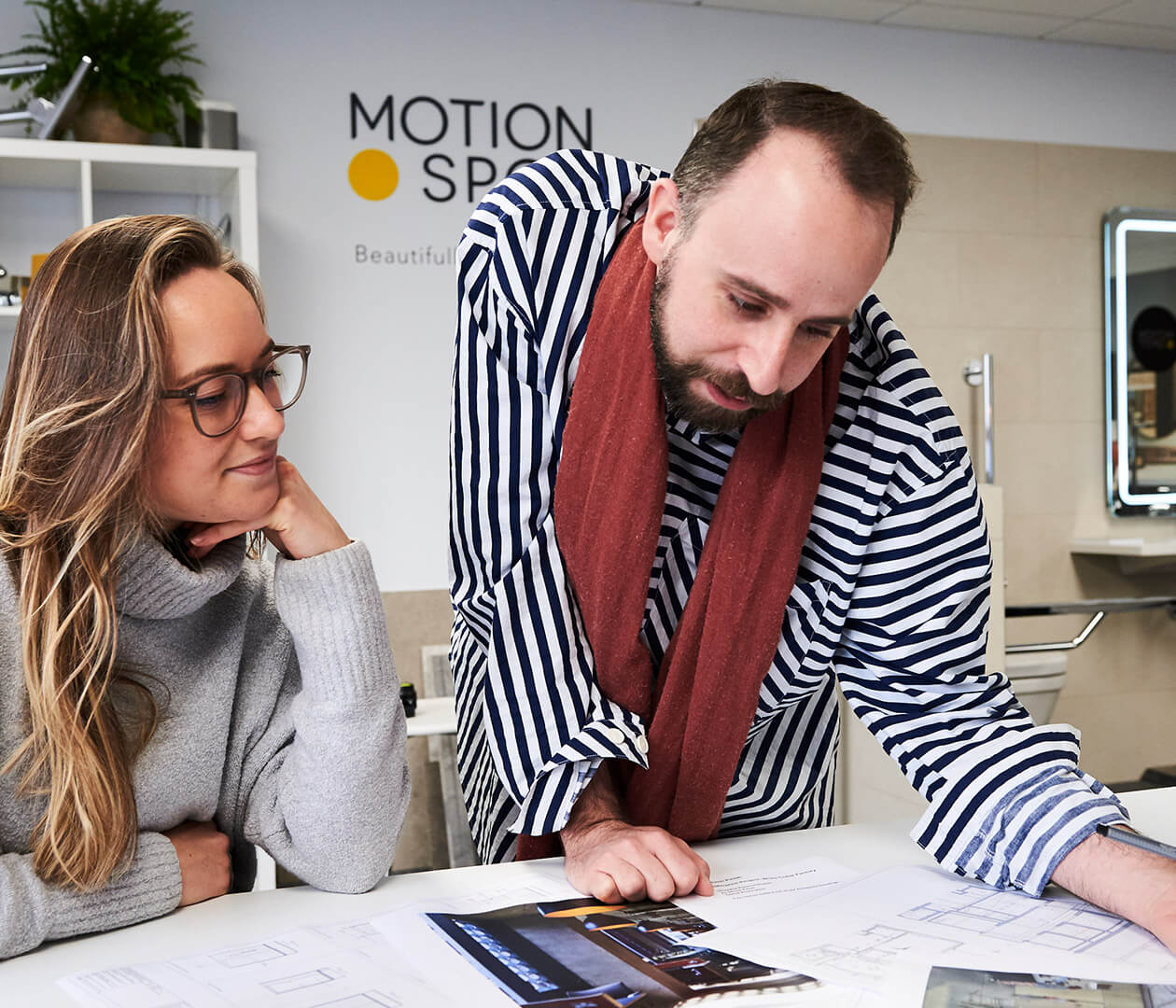 Start a conversation
Get in touch to chat through your plans or requirements and see how we can help. Please complete your contact details below.
Contact us
Stay connected
Sign up to receive the latest inclusive design insight and inspiration from our team.