All commercial buildings are required to be Document 'doc' M compliant which means that a building can be easily accessed by everyone, including those with limited mobility or who use wheelchairs. Doc M packs are a simple way to buy everything for an accessible toilet that is in line with Document M regulations. The regulation dictates the size and layout of the room but, within reason, building owners have creative freedom over the fittings: the grab rails, loo, basin and taps.
Due to their 'one size fits all' nature, however, Doc M toilets frequently seem bland and institutional; their style being at odds with the rest of the building. Some forward-thinking businesses have realised that this doesn't need to be the case and the design in the rest of the building can continue into the disabled toilet. The traditional white, plastic Doc M pack is being revolutionised into modern, chic designs that match the spaces in which they're found and we are lucky enough to have worked with some of these businesses.
Teatulia, a teashop-come-cocktail bar in Covent Garden, wanted a stylish Doc M Pack from us to compliment their beautiful, Asian themed interior. The wooden grab rails are made from oak and are in keeping with the overall brand aesthetic and design.
Teatulia's accessible toilet with oak grab bars
A recent accessible office toilet that we took from institutional to inspirational replaced the pull cord alarm with a sleek, matte black push bottom alarm system. This has a number of benefits but primarily removes the frequent issue of the cords being tied up and unreachable when they're needed. They are a smart and simple solution to pull cords.
From institutional to inspirational
This stunning accessible toilet is found in a London private members club and illustrates how accessibility can be stylishly incorporated into the overall design. The marble walls and floor and chrome grab bars create a contemporary and modern feel without compromising on building regulations.
Sleek and stylish
The clean, minimalist design of this Doc M Pack toilet, complimented by the chrome fixtures, helps make the space feel large and bright. The toilet is a close coupled toilet but a wall hung or back to wall toilet would also have been suitable.
A bright, light Doc M Pack toilet
Download information about the size of room required and where to position products or contact our team for further information about taking your Doc M Pack toilet from bland to beautiful.
Get in touch.
Our Team are always happy to provide free advice and discuss your requirements. We can also provide free quotes and accessible product specifications tailored to your project budget and design intent.
Get in touch to chat through your plans with us.
Contact us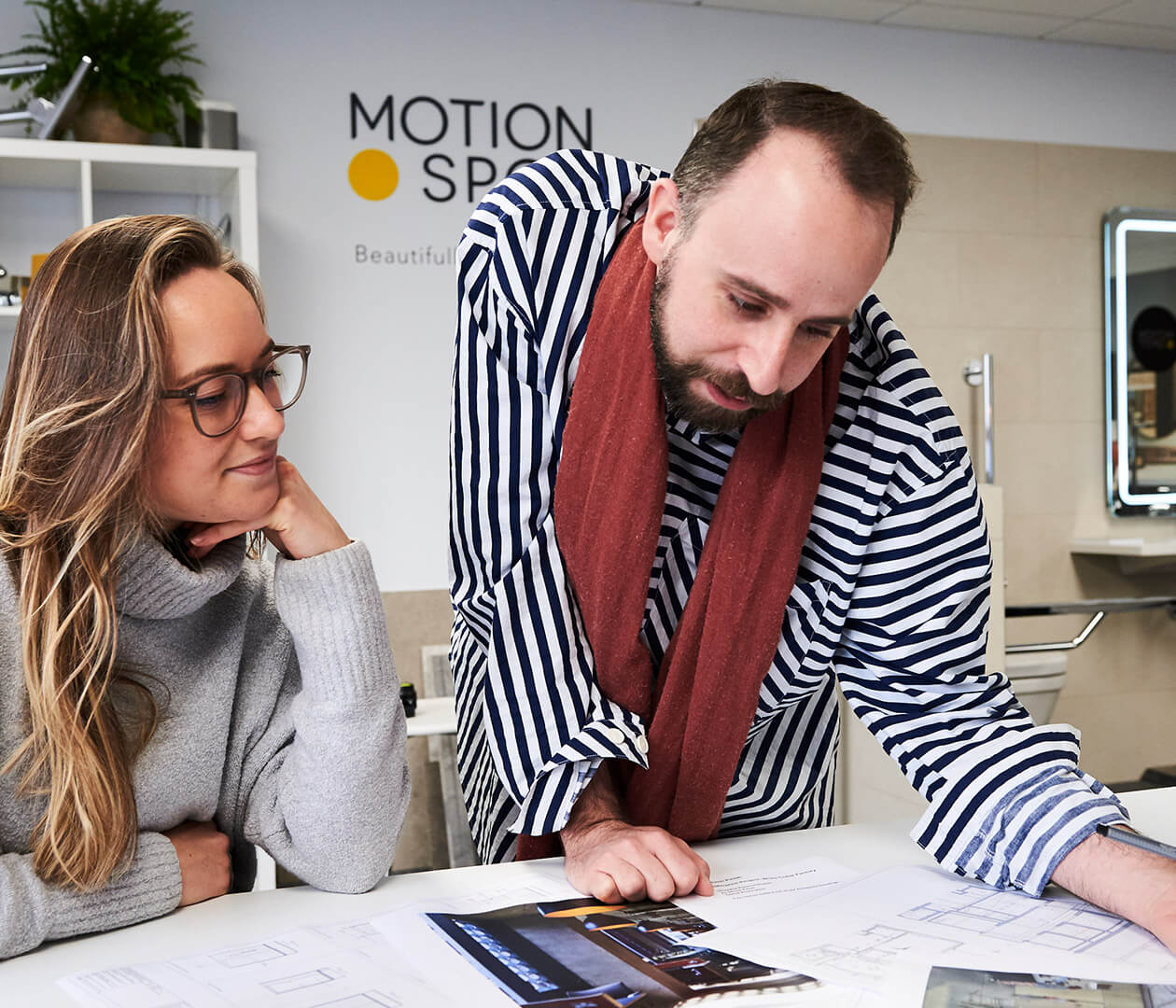 Start a conversation
Get in touch to chat through your plans or requirements and see how we can help. Please complete your contact details below.
Contact us
Stay connected
Sign up to receive the latest inclusive design insight and inspiration from our team.