Established in 2016, AllGo is a design collaboration between Ryder Architecture and Motionspot to create and provide personalised, accessible hotel rooms across the world for those with a range of disabilities.
Since winning the prestigious Celia Thomas design award, AllGo's focus has developed to creating a set of design principles to improve accessibility within hotels.  This will enable hoteliers to seek AllGo accreditation and, after meeting the necessary requirements, receive the AllGo 'kitemark', a sign of high quality accessible environments.  A key requirement of AllGo is that the design principles will be developed in conjunction with users ensuring that a range of requirements are met and that the environments are truly inclusive.
An AllGo app is in the early stages of development, which will allow users to create a personalised Travel Passport which captures their specific needs.  The digital passport will allow users to easily migrate this information across online travel platforms, such as Expedia, which would show the user all available hotel rooms from around the world that are a perfect match for their needs and are most importantly AllGo accredited.  When arriving at their destination, the user's room will be prepared to meet exactly with their requirements, minimising the anxiety and stress that is so prevalent amongst disabled travellers, which our research has shown will open up travel to a significant new market.
The AllGo team, including Edward Warner, founder and managing director of Motionspot, and myself, recently travelled to the House of Lords to meet with the driving force behind the project, Baroness Celia Thomas, who was keen to discuss AllGo's progression.  Baroness Thomas, through personal experience, understands the challenges presented to disabled people and is dedicated to improving the lives of those living with disabilities, recently leading the lobby for important changes to the Personal Independent Payments (PIP) scheme, which determines how much support people with mobility receive.  Over a selection of delicious teas, scones and teacakes, we discussed the importance of challenging perceptions and how we could seek further opportunities to prioritise inclusivity across a variety of sectors. Baroness Thomas will continue to lobby government and will where required look for support from likeminded organisations such as AllGo.
AllGo has seen no shortage of support, and through the continued collaboration between Ryder and Motionspot who mobilised a team of over 40 people to contribute to the competition win, AllGo will develop into its own entity.  It is key to the success of the project that this team of likeminded and progressive partners continue to support the development of the design principles which will ensure AllGo environments are at the cutting edge of accessible design.  Longer term aspirations include the ability to roll AllGo environments out across a variety of sectors including the private rented, care and residential environments further strengthening the market offering.
Edward Warner, managing director of Motionspot recently said, "The collaboration between Motionspot and Ryder Architecture has been a tremendous success and the AllGo concept is an example of what can be achieved when great architecture is partnered with marketing leading accessible design.  The Motionspot team look forward to working with Ryder on the next stage of this exciting project to launch AllGo and deliver personal, accessible and beautiful environments for anyone with a disability".
There are undoubtedly many challenges ahead and maintaining momentum will be key.  There are several app based operators who currently offer online booking systems specifically targeted at the accessibility market, however AllGo is unique.  The AllGo app will be specifically linked to AllGo environments ensuring the highest levels of accessibility which meet the stringent design principles developed and tested by users.  This will ensure that the entire visitor experience is tailored to meet their needs from the point of entry.  The AllGo team are confident that, through continued collaboration and a desire within the industry to improve accessibility, a number of prominent mainstream hoteliers will seek to incorporate AllGo environments into their developments.  This, coupled with the AllGo Travel Passport and online portal, will ensure a comprehensive offering not currently available on the market and offer progressive hoteliers an edge over their competitors.
The next step of the project is already well underway, as AllGo are in advanced discussions over a pilot scheme with a well known hotelier to incorporate AllGo environments into a new 180 bed hotel development in Manchester.  AllGo will be working with the hotels design team to create beautiful yet practical and fully accessible hotel rooms for those with a variety of different disabilities, with the rooms estimated to be ready for use in 2019.
Get in touch.
Our Team are always happy to provide free advice and discuss your requirements. We can also provide free quotes and accessible product specifications tailored to your project budget and design intent.
Get in touch to chat through your plans with us.
Contact us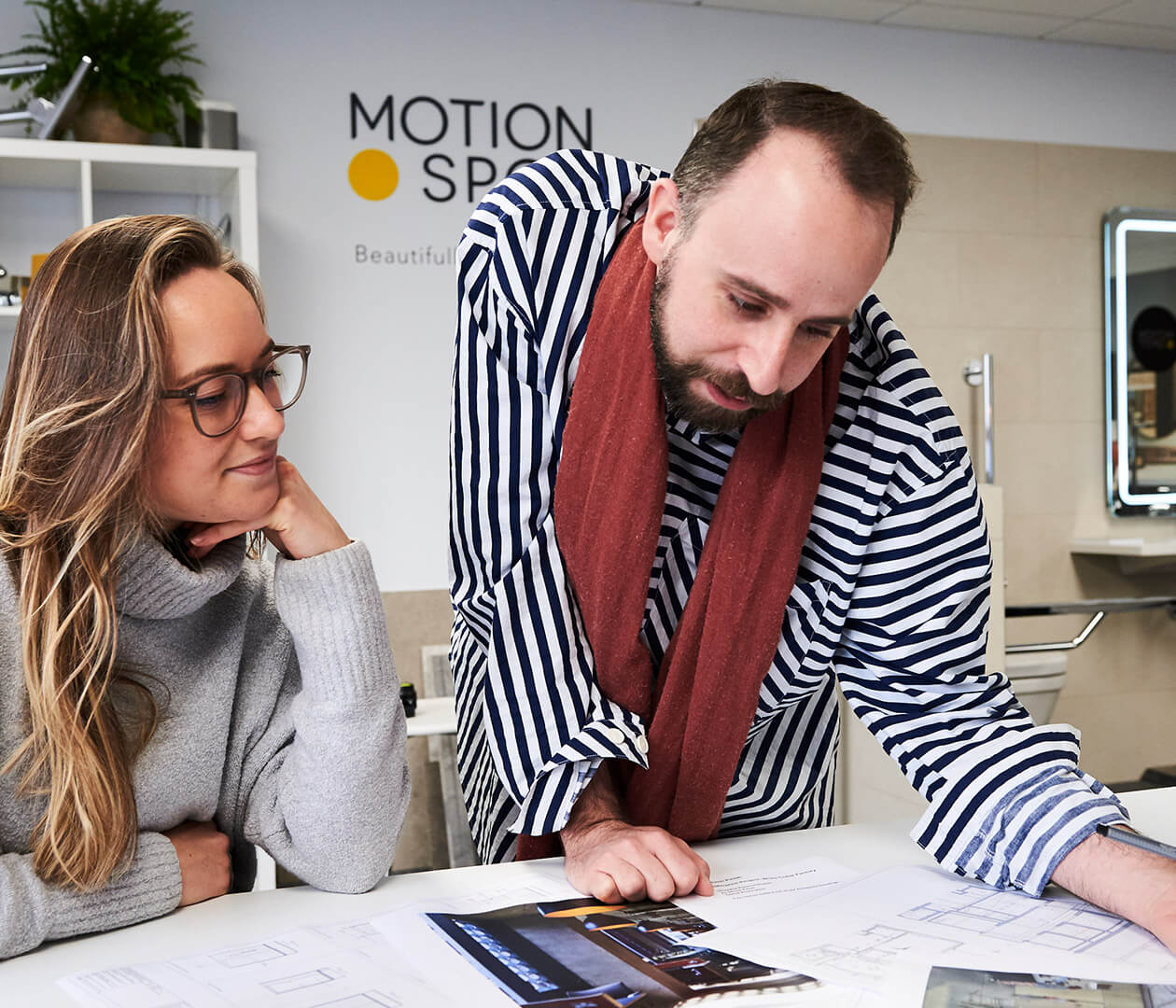 Start a conversation
Get in touch to chat through your plans or requirements and see how we can help. Please complete your contact details below.
Contact us
Stay connected
Sign up to receive the latest inclusive design insight and inspiration from our team.