Motionspot has recently partnered with the team at Agelab at the Massachusetts Institute of Technology (MIT), Boston, USA, to better understand some of the physical and cognitive challenges that come with ageing.
MIT, the world's leading academic institution for technology, has developed an empathy tool called AGNES (Age Gain Now Empathy System). AGNES is a suit that has been made to mimic the motor skills, eyesight, flexibility, dexterity and strength that an older person may experience. Used previously by groups such as designers in Boston, aspiring doctors at Harvard Medical School, her trip to Motionspot was her first overseas.
AGNES in the Motionspot design studio
Our first experience of AGNES was when our design team wore the suit during a training session led by MIT AgeLab Project Manager Dana Ellis. It was clear straight away that they needed to use the accessible products on display in the Motionspot design studio. They relied on grab rails to lift themselves from the shower seat, used the handrails to walk along and items placed too high or low on shelves were harder to reach.
AGNES at Euston station 
After becoming familiar with AGNES in our studio, our design team headed to Euston station to understand what it's like to navigate the London transport system as an older person. The suit emphasised how important contrast is to aid in depth perception for those with visual impairments. For example, the nosings on the stairs between the underground and overground change mid-flight. The lower flight has brass nosings, which made it easier to perceive the step. The next flight does not have nosings, which made it much more difficult to differentiate the steps.
Navigating the underground in AGNES
For designers and architects to build inclusive environments, a level of empathy is needed so that they can understand the needs and challenges faced by different people. Speaking to older people about their experiences and observing how their surroundings affect them provide great insights into these challenges. Whilst AGNES is no replacement for this, the suit allows the wearer a better physical and sensory understanding of how an older person experiences their environment. This is an incredibly beneficial aid to the design process as designers, architects, developers, and other city shapers are able to truly understand what older people face throughout their day.
Euston through AGNES' eyes
Rather than simply designing for a person who can adjust to most environments, AGNES helps to reinforce the importance of thinking about the needs and desires of a wider range of people. At Motionspot, AGNES further reinforced to us the importance of detail, whether it's a step with nosings or a facade with horizontal texture to hold onto, simple elements can make a big difference. These details enable an often neglected group of people to feel more comfortable and confident in their surroundings. By designing with older adults in mind, we can design inclusive environments, and ultimately create a community that all ages and abilities can enjoy.
Written by Carly Dickson
Get in touch.
Our Team are always happy to provide free advice and discuss your requirements. We can also provide free quotes and accessible product specifications tailored to your project budget and design intent.
Get in touch to chat through your plans with us.
Contact us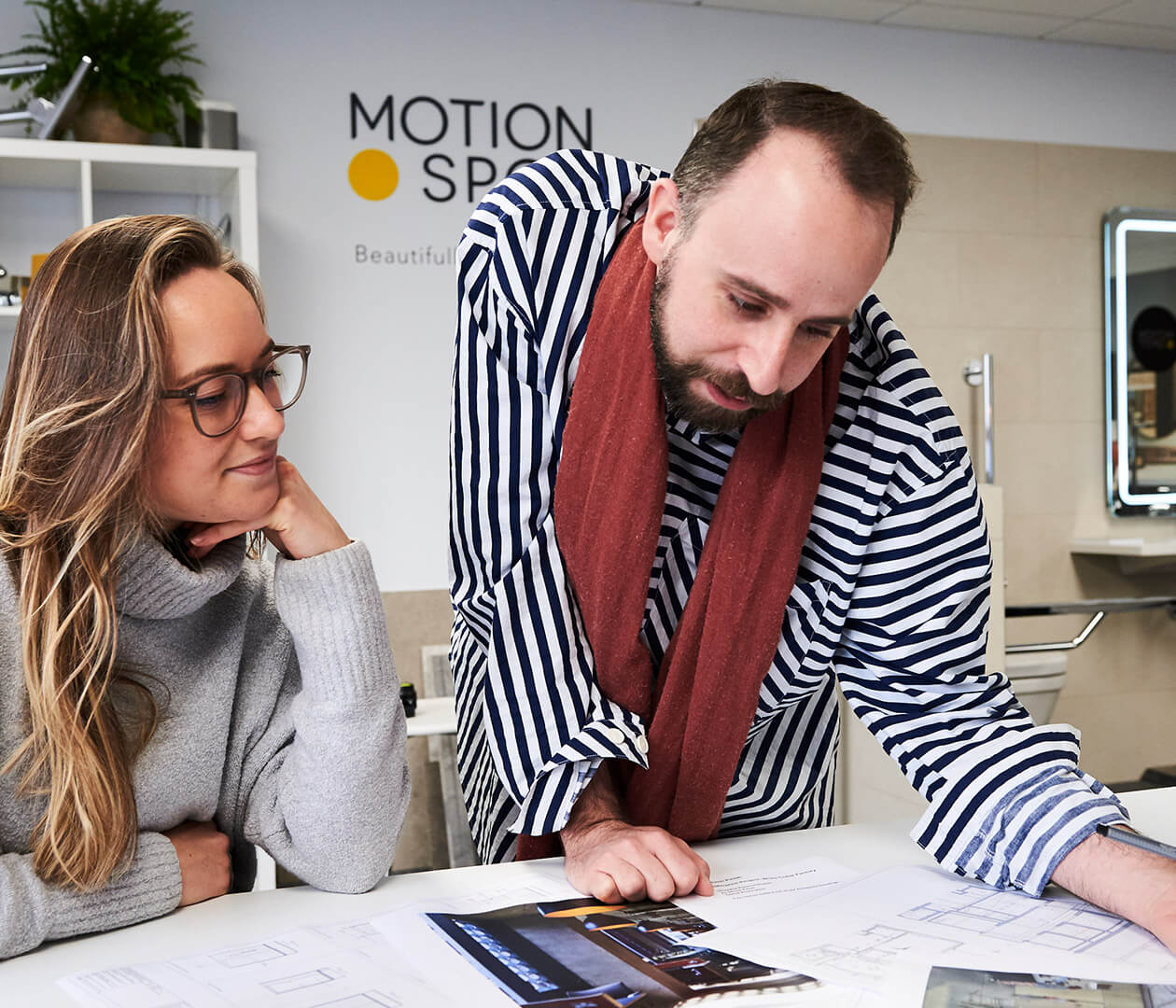 Start a conversation
Get in touch to chat through your plans or requirements and see how we can help. Please complete your contact details below.
Contact us
Stay connected
Sign up to receive the latest inclusive design insight and inspiration from our team.