Despite an increased focus from local authorities on providing accessible housing in recent years, there is still a shortage of accommodation designed to suit specific access requirements – with over 1.4million households on local government waiting lists for suitable housing.
The stock that is available for local authorities, much of it constructed in the 60's and 70's, often wasn't built for the access needs of users and many registered care homes and supported accommodation designed for acute needs often looks so clinical and lacks the feeling of being someone's home.
One of the new providers of supported accommodation is HSN Care (opens in a new tab). Their philosophy is built around the belief that care homes should be considered by residents to be "their home", rather than "A Home", reversing the tide of clinical accommodation available to suit complex needs.
Motionspot was recently involved in the refurbishment of one of HSN Care properties at The Kestrels in Hertfordshire involving the design and construction of 12 ensuite bathrooms.
Due to the high dependency needs of the residents, ceiling track hoists were required at all wash stations and to deliver access from the bedroom to the ensuite.
The challenge the Motionspot team faced was how to design a pocket door system which could accommodate this ceiling track and include  products that offered the necessary support for residents and their carers without feeling overly clinical and institutional.
An innovative pocket door system was installed, enabling the ensuite door to be closed. This gives greater privacy for users, but doesn't compromise the access of the ceiling track.
The bathroom itself was laid out to encompass the ceiling hoist and also ensure necessary turning circles and transfer space for anyone using a wheelchair commode.
Accessible thermostatic shower valves were installed with supportive riser rails. Due to the proximity of the shower to the WC, a non return valve and a riser rail clip was installed to ensure this location meets water regulations.
As a close couple WC was used, Motionspot specified a raised height flush button that can be operated with a palm or clenched fist. These are much easier to operate than fiddly, recessed, circular flush buttons that are difficult to operate for anyone with limited dexterity.
The design of the kitchen followed similar principles in order to ensure accessibility with a homely feel. The features used were designed to be wheelchair friendly and allow both carers and users to move around comfortably.
The refurbishment is evidence that the high-need complex access requirements of residents in supportive accommodation can be achieved without compromising on it feeling like 'their home'.
With the growing number of accessible design projects working to create a homely feel for residents, hopefully clinical and institutional feeling accessible housing will become a thing of the past.
If you would like to find out more about The Kestrels accommodation and the work of HSN Care, please visit their website (opens in a new tab).
Get in touch.
Our team is always happy to discuss your requirements and provide a scope and fee proposal for your project. Get in touch to chat through your plans with us.
Contact us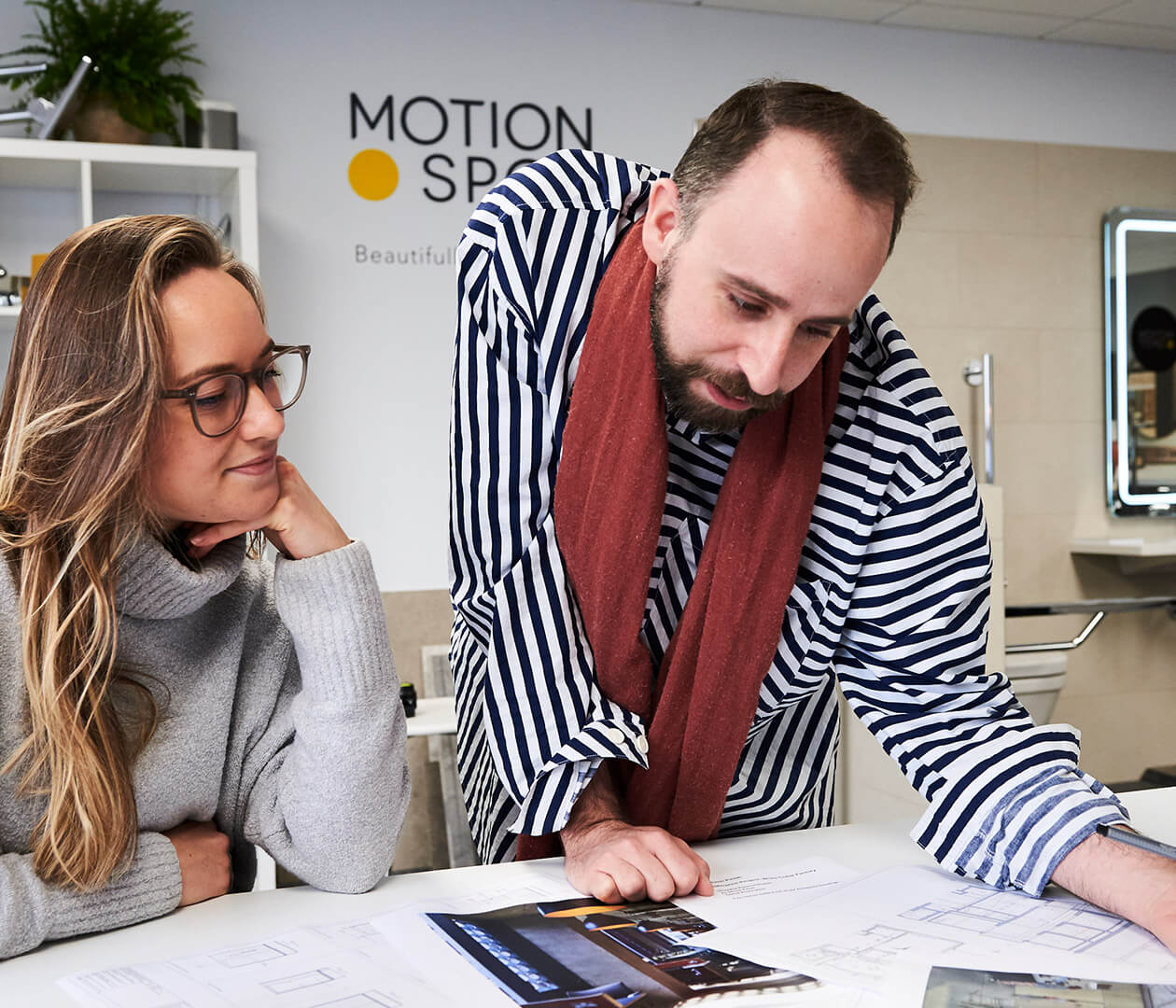 Start a conversation
Get in touch to chat through your plans or requirements and see how we can help. Please complete your contact details below.
Contact us
Stay connected
Sign up to receive the latest inclusive design insight and inspiration from our team.