Over 6.5million people in the UK are carers, a number which is set to rise significantly over the coming years.
Designing bathrooms which are safe and comfortable environments for these carers is as important  as ensuring they are accessible for those who receive their care. Yet until recently, little attention has been given to the positive impacts carer-friendly bathrooms can bring.
In trying to combat this, the Motionspot team have come up with some top tips for turning bathrooms into inclusive environments for both the care giver and receiver:
1) Suitable circulation space and planning
This forms the basis of an accessible bathroom. It allows the carer and person they assist to comfortably and safely move around the bathroom without encountering health and safety hazards. The recommended size for an accessible shower room is 2.4m x 2.5m, however there are still ways to maximise circulation space if there is not enough space for a domestic bathroom of this size. Installing fixtures and fittings which can hinge and fold to the wall when not in use is a great way to open up the space available and make moving around much easier.
2) Slip resistant shower flooring
Accidents often occur when pools of surface water gather on floors when showers and basins have been running during carer washing, causing a dangerous slip hazard. Slip resistant tiles or attractive vinyl with the correct pendulum and ramp test values reduce the risk of the carer or cared for injuring themselves by falling on a slippery wet floor.
3) Bi-folding shower enclosures
These are a contemporary and stylish alternative to the traditional shower curtain, and allows the carer to help wash the person they are caring for without getting wet themselves.
4) Thoughtful positioning of shower controls and 2m shower hoses
Positioning the shower controls just outside the shower area enables the care to adjust the shower temperature and spray intensity to the right level for the user before entering the shower. Digital shower controls are also great for carers and users alike as these can be operated from outside of the shower area and are simple to use.
For a carer washing, the Motionspot team recommend a 2m shower hose rather than a standard 1.5m length, as it provides greater flexibility when washing someone.
5) Wash and dry toilets
These are a great solution for providing people with independence at the WC. By combining the convenience of a warm water wash and warm air-dryer which are fully accessible in a wheelchair commode, these WCs provide an easier and much more comfortable experience for both users and carers.
Incorporating these design features into accessible bathrooms has the potential to bring a range of benefits. They provide a platform for Britain's 6.5million carers to assist people in comfortable and safe environments, and can also significantly reduce the strain on public health services accidents in the home currently contribute to.
Get in touch.
Our Team are always happy to provide free advice and discuss your requirements. We can also provide free quotes and accessible product specifications tailored to your project budget and design intent.
Get in touch to chat through your plans with us.
Contact us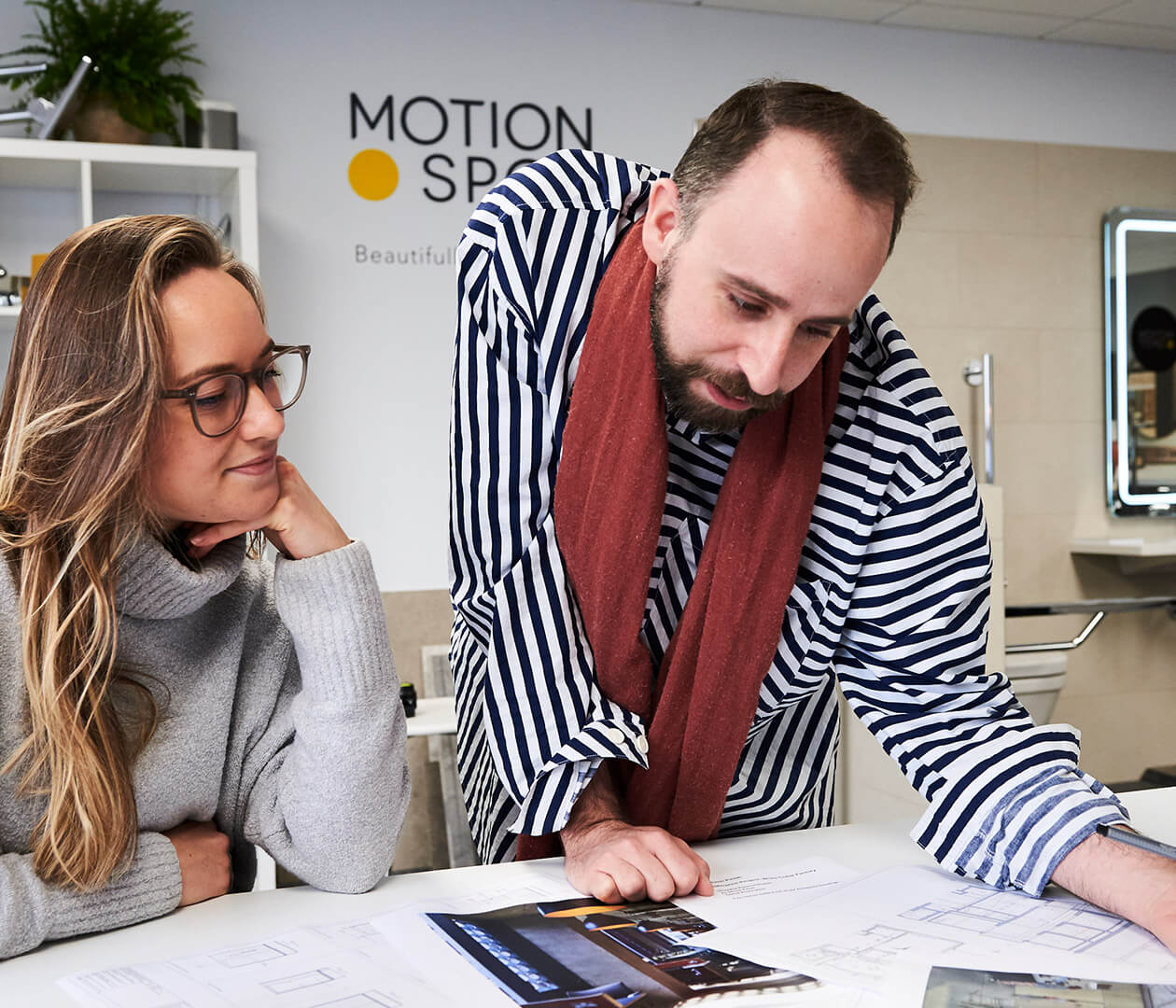 Start a conversation
Get in touch to chat through your plans or requirements and see how we can help. Please complete your contact details below.
Contact us
Stay connected
Sign up to receive the latest inclusive design insight and inspiration from our team.