2019 has been a busy year. We basked in a summer heat wave, celebrated a nail-biting victory against New Zealand in the Cricket World Cup (and many of us learnt what a super over was) and were left devastated at the defeat by South Africa in the Rugby World Cup.
For us at Motionspot, the year has continued to bring exciting changes, the completion of projects and interesting new ones. We've been delighted to work with some of the UK's biggest brands to ensure that beautiful and accessible design is incorporated into everything they do. We've also worked with some wonderful clients to make accessibility in their homes inspirational, not institutional.
The National Trust's The Old Club House accessible shower room
As 2019 draws to a close and we move into the roaring 20s, we reflect on the year we've had, the amazing people we've worked with and the incredible projects and the spaces that are now stylish and inclusive. Needless to say, we're looking forward to all that 2020 will bring!
2019 at Motionspot
Amongst the many beautifully accessible bathrooms, shower rooms and wet rooms we've designed and installed this year, we were really thrilled to share the finished results of Paralympian and BBC TV presenter Ade Adeptidan's stunning en suite in West London. We worked with architecture student Josh, who has cerebral palsy, to design his en suite to meet his specific needs. We also recently completed a future proofed bathroom for septuagenarian Sue who wanted to retain her independence at home and ensure that it could adapt to her changing needs over time.
Paralympian Ade Adepitan's accessible en suite bathroom
We've helped some household names make their spaces more inclusive. In the spring, we completed a project with the National Trust, helping to turn The Old Club House, into a chic and modern accessible holiday cottage. We've partnered with Barclays as their accessible design consultants for their new development in Glasgow which is providing world leading office space for 5,000 employees as well as regenerating the south side of the city. In the autumn, we hosted an inclusive design workshop for employees of Merlin Entertainments, who own companies like Alton Towers and Legoland.
We enjoyed working with forward thinking organisations like Jewish Care, a health and social care organisation, who commissioned us to redesign their accessible shower rooms and shape the future design of the accommodation being built over 2019-2020.
In March, we were all thrilled that our CEO and co-founder, Ed Warner, was appointed by The Minister of State for Disabled People as a sector champion for the 'Design of Products and Spaces'. The role aims to involved greater numbers of disabled people in the design process to ensure products solve a specific need on evidence-based design principles. In his role as Sector Champion, Ed has presented at eight conferences this year, including the Retirement Living Conference and the Housing LIN conference, inspiring over 3,500 people with the benefits of accessible design.
Bespoke Hotels - The White Horse Dorking
It's been exciting to see Motionspot, and our clients, feature in a range of news articles and publications. Three holiday cottages we've worked with were featured in Sunday Times roundup of 10 Accessible Holiday Cottages. Ed was interviewed on 'Inclusion Works' (opens in a new tab), a podcast that explores the secrets of building inclusive culture at work and in the community. At the end of the year, National Geographic featured us in their article 'Mission Accessible: how travel is changing for people with disabilities' (opens in a new tab), which explores how the travel industry is expanding their offering to ensure it's more inclusive for those with physical and cognitive impairments. Our client, The White Horse Hotel in Dorking, has seen the benefits of ensuring beautifully accessible design is incorporated into their rooms with their accessible bedrooms delivering £6,900 additional revenue per room vs their standard rooms.
The team has grown this year and we've welcomed six new members; Becky, Jordan, Brett, Jackie, Jason and Lynda, and celebrated Sivam's fifth Motionspot anniversary. Sivam was also the worthy winner of our hotly contested, and very competitive, Great British Bake Off competition!
The Motionspot team at Windsor Race Course for the summer party
We'd like to say a huge thank you to all our customers who have allowed us to bring their accessible dreams to reality. It's been a really successful year for us and one that's seen accessibility in homes and corporations become an integral part of their design.
Things won't be slowing down in 2020 either and we're really looking forward to many exciting new projects as well as the opening of the luxury hotels Bespoke Hotel Brooklyn and Edwardian Leicester Square, where we've shaped the accessible design process.
On behalf of the Motionspot team, we'd like to wish you all a very Merry Christmas and Happy New Year!
Merry Christmas and Happy New Year from everyone at Motionspot!
Get in touch.
Our Team are always happy to provide free advice and discuss your requirements. We can also provide free quotes and accessible product specifications tailored to your project budget and design intent.
Get in touch to chat through your plans with us.
Contact us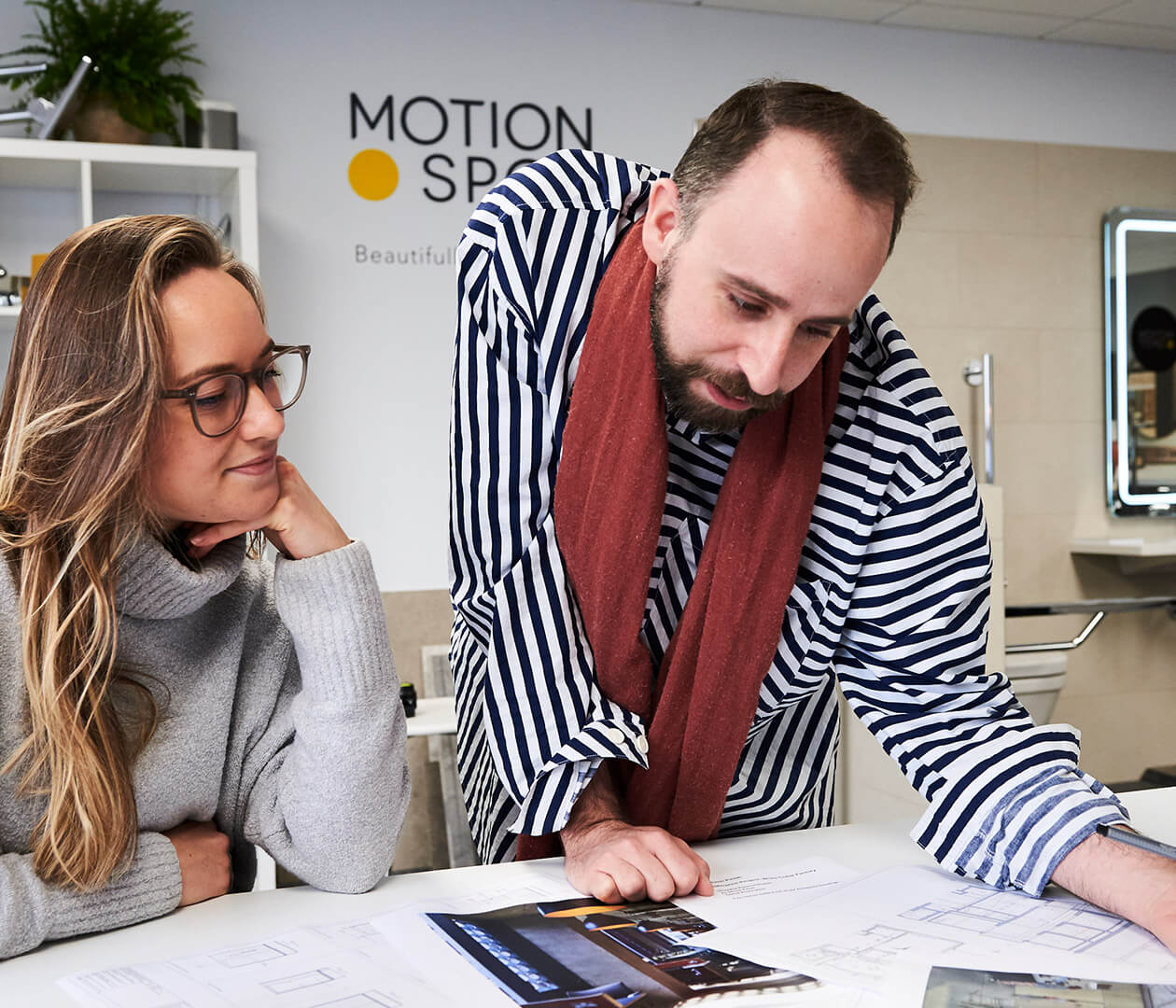 Start a conversation
Get in touch to chat through your plans or requirements and see how we can help. Please complete your contact details below.
Contact us
Stay connected
Sign up to receive the latest inclusive design insight and inspiration from our team.