Whilst 2018 has been a year of unpredictability with political uncertainty, record temperatures and better than anticipated England World Cup success, there has been one constant throughout the year: the growing demand for better design of homes and commercial environments to suit the access needs of everybody.
We've seen a real step change this year and a movement of consumers voicing their support for the improved design of future-proofed homes and commercial spaces to suit the access needs of visitors, customers, residents and employees.
As we head towards the end of 2018, we wanted to look back on this fantastic year. We've worked with some wonderful people, had some incredibly interesting projects and, most importantly, made even more spaces accessible and inclusive for our clients and their customers.
Here is just a snapshot of some of the goings on from Motionspot HQ over the last year and what 2019 will hold.
2018 at Motionspot
We've designed and installed over 400 beautifully accessible en suite bathrooms and washrooms in a wide range of public places including hotels, serviced apartments, retirement, care homes and student apartments as well for homeowners across the country including (apologies for blatant name drop of one of our heroes) – the Paralympian and BBC TV presenter Ade Adeptidan.
Dan, Ade Adepitan and Rebecca exploring the Motionspot design studio
We've shaped the accessible design of some of the country's leading hotels including Hotel Brooklyn in Manchester, Edwardian Hotels London Leicester Square and we've even demonstrated how access can be improved throughout a 16th century Elizabethan manor hotel.
We've enjoyed working with really some forward-thinking B&B and pub owners who wish to provide stylish accessible accommodation and we're delighted that some of our past clients are now being recognised with industry Awards. Congratulations to The Dairy, a fully accessible holiday cottage, who won the LABC Building Excellence Awards 2018 for the best inclusive building in England and Wales, and was awarded bronze in the Visit England Inclusive Tourism Award 2018.
We have designed accessible housing schemes for older people and we are excited about the projects for both Housing & Care21 and Jewish Care which will demonstrate what is possible whe designing beautiful, future proofed apartments that can flexibly adapt to suit the needs of residents over time.
Casson Court Motionspot Accessible Bathroom
We were the accessible design partners for Purple Tuesday - the UK's first accessible shopping day – which was held on 13th November where we provided a top tips guide for improving the design of retail environments and promote inclusive shopping.
We worked on a fascinating project with Transport for London identifying the challenges faced in the Underground, Overground and Bus networks for anyone with a cognitive or sensory impairment and we will be working with them in 2019 on design solutions to make the network more accessible for everyone.
We've had some great press this year and thanks in particular to our banking partners Barclays for featuring us in a fantastic article in the Sunday Times in February which helped raise the profile and benefits of accessible design.
Our team has grown this year and 2018 saw us welcome five new talented team members and thanks to everyone involved in the successful move of our office from Ladbroke Grove to Twickenham, where we now have a beautiful design studio that clients can visit and see and touch our accessible range of products.
One of the most hotly contested Bake Off competitions was run by the Motionspot team over the last 12 weeks with the challenge of producing a winning bake free of wheat, dairy, gluten, honey and sugar! Congratulations to Carly – our well-deserved winner for her delicious banana cake bake!
And last but not least a big thanks to all our customers who have made 2018 such a successful year. Your feedback and support is helping to change the face of accessible design ensuring that environments can be accessible for everyone without compromising on style and we look forward to the exciting projects in 2019.
Happy Christmas to you all from the Motionspot team and best wishes for the new year!
A festive Motionspot team!
Get in touch.
Our Team are always happy to provide free advice and discuss your requirements. We can also provide free quotes and accessible product specifications tailored to your project budget and design intent.
Get in touch to chat through your plans with us.
Contact us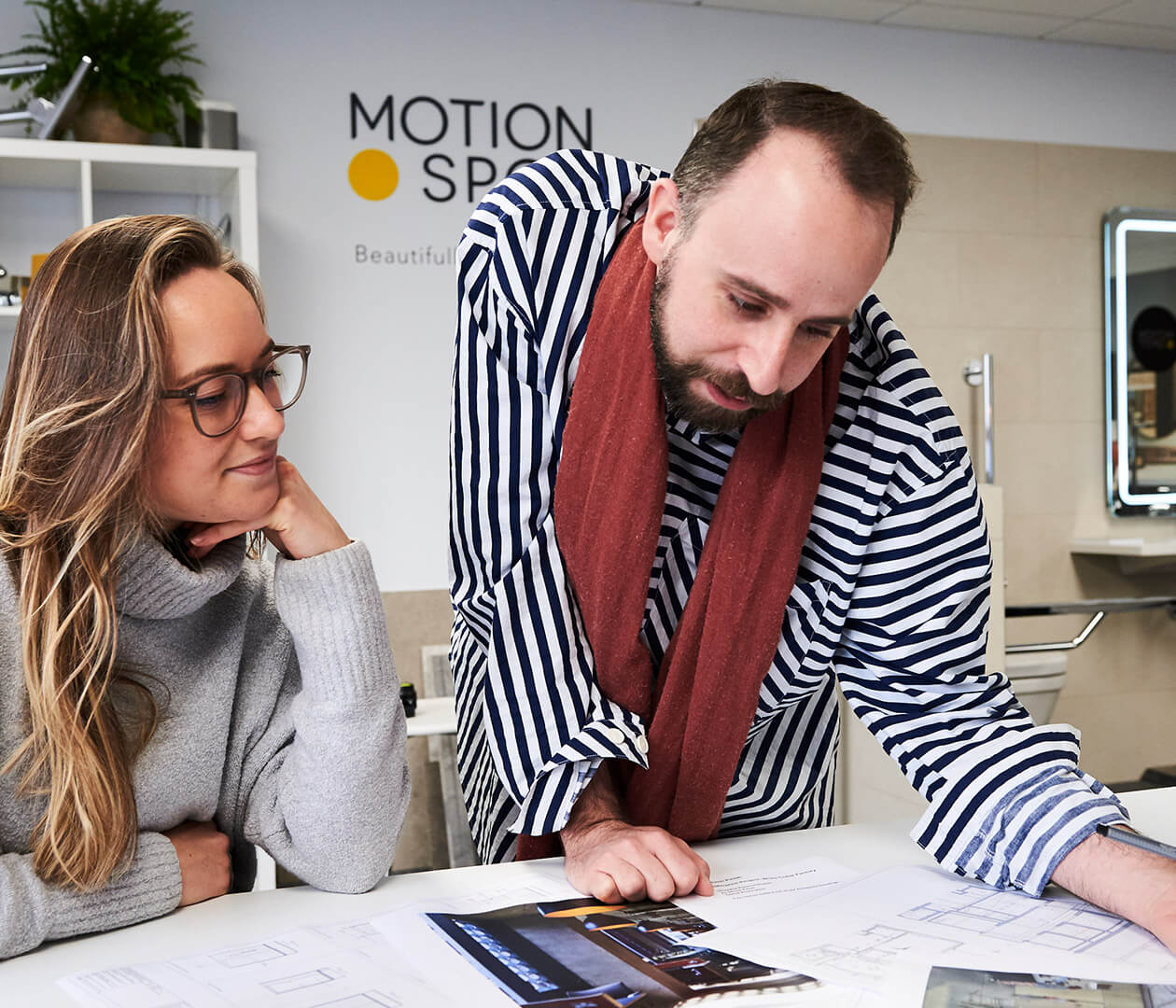 Start a conversation
Get in touch to chat through your plans or requirements and see how we can help. Please complete your contact details below.
Contact us
Stay connected
Sign up to receive the latest inclusive design insight and inspiration from our team.